News
Tiger Woods, girlfriend named in wrongful-death lawsuit involving Woods Jupiter employee (Update: Woods responds)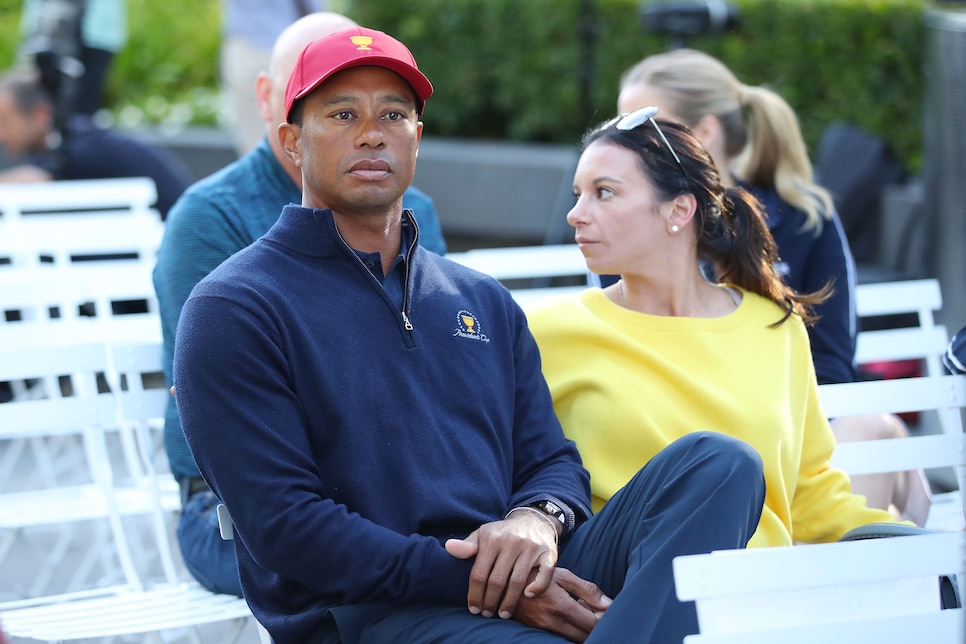 Tiger Woods and girlfriend Erica Herman have been named in a wrongful-death lawsuit involving an employee of Woods' Jupiter, Fla. restaurant.
The lawsuit was filed Monday against Woods by the family of Nicholas Immesberger, who worked at The Woods as a bartender. Immesberger, 24, died on Dec. 10th when he crashed his Corvette near the community of Port Salerno, 20 miles from the restaurant. A police report says he was driving an estimated 70 miles per hour in a 55-mph zone, and that his blood alcohol level was three times the legal limit.
The suit alleges The Woods' employees knew Immesberger was a recovering addict who was attending Alcoholics Anonymous meetings. A month before his death, Immesberger had another alcohol-related crash. "Despite this, the employees and management at The Woods continued to serve Immesberger alcohol while he was working as well as after work, while he sat at the bar," the suit reads. It also claims Woods and Herman drank with Immesberger nights before the crash. The suit does not specify whether Woods or Herman were at the restaurant the day of the accident.
Woods is the owner of the restaurant, while Herman is the general manager. Under state alcohol laws, Woods could potentially be held liable as the proprietor of the establishment even if he wasn't at the venue the day of the crash.
The wrongful-death suit is seeking an unspecified amount of damages. Immesberger's parents will speak to the media Tuesday, according to a CNN report.
Woods is in Farmingdale, N.Y., for this week's PGA Championship. He is scheduled to speak to the media on Tuesday.
UPDATE -- 10:30 a.m.: Speaking on the matter at Bethpage, Woods said, "We're all very sad that Nick passed away. It was a terrible night, a terrible ending, and just—we feel bad for him and his entire family. It's very sad."