News
PGA Championship morning rundown: Rory breaks Twitter, Day's old-school joke and a Tiger update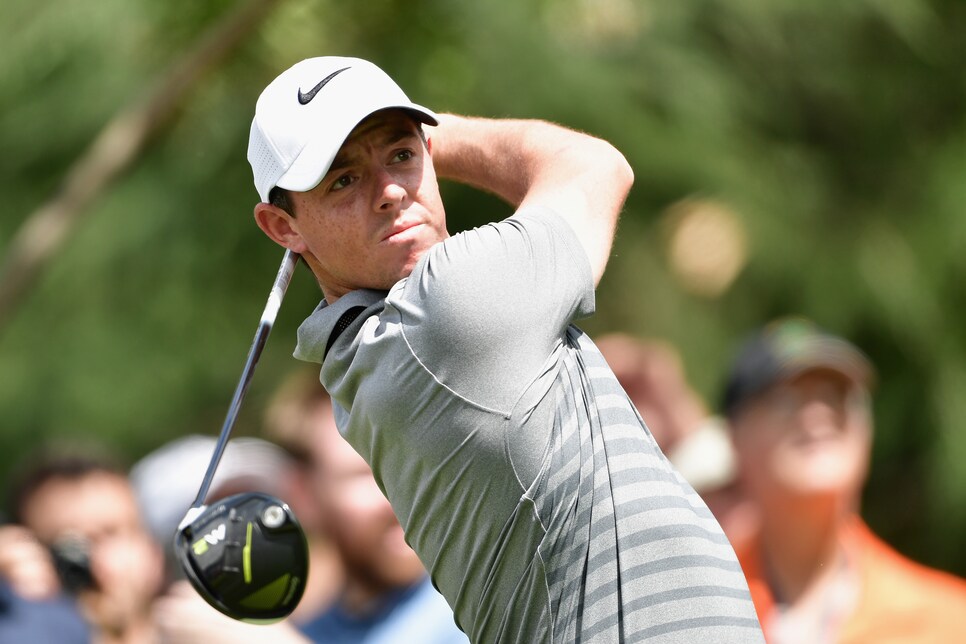 Welcome to the Dew Sweeper's PGA Championship rundown, your one-stop shop to catch up on the weekend action from the golf world. From the professional tours, trending news, social media headlines and upcoming events, here's every golf-related thing you need to know for the morning of August 10.
It's been a tough season for Rory McIlroy, yet -- thanks to his Quail Hollow track record and recent strong performances -- he enters the 2017 PGA Championship as the favorite. And though his approach game and fickle putting make that proposition more tenuous than believed, the fireworks show McIlroy held on Wednesday will only amplify that fervor.
During the Golf Channel's preview coverage, cameras caught McIlroy's work with his 3-wood, efforts illustrated by ProTracer for good measure. And by "efforts," we mean 300-yard carries. With a 3-wood. The rockets launched by his driver were just as impressive, with some shots traveling over 360 yards.
As one can imagine, the exhibition caused Twitter to meltdown with all the GIFs and hyperbole Rory's known to incite. Which just proves that, for all of Spieth's iron majesty and resilience, golf still boils down to one simple notion: chicks dig the long ball.
Day kills with old-school joke
On Tuesday night at the PGA's Champions Dinner, astrophotography aficionado Jimmy Walker handed out telescopes as gifts to his Wanamaker brethren. While an extremely thoughtful present, Jason Day couldn't help but craft a juvenile, but an extremely funny, response when asked his thoughts on the gift.
"Probably see Uranus from here, mate," Day said with a laugh.
Hey, we're all kids at heart.
As Day admitted, the telescope probably trumps his gift of Yeti coolers last year at Baltusrol. Still, no matter what his position on the score board this week, the 29-year-old's barb makes him a winner in our book.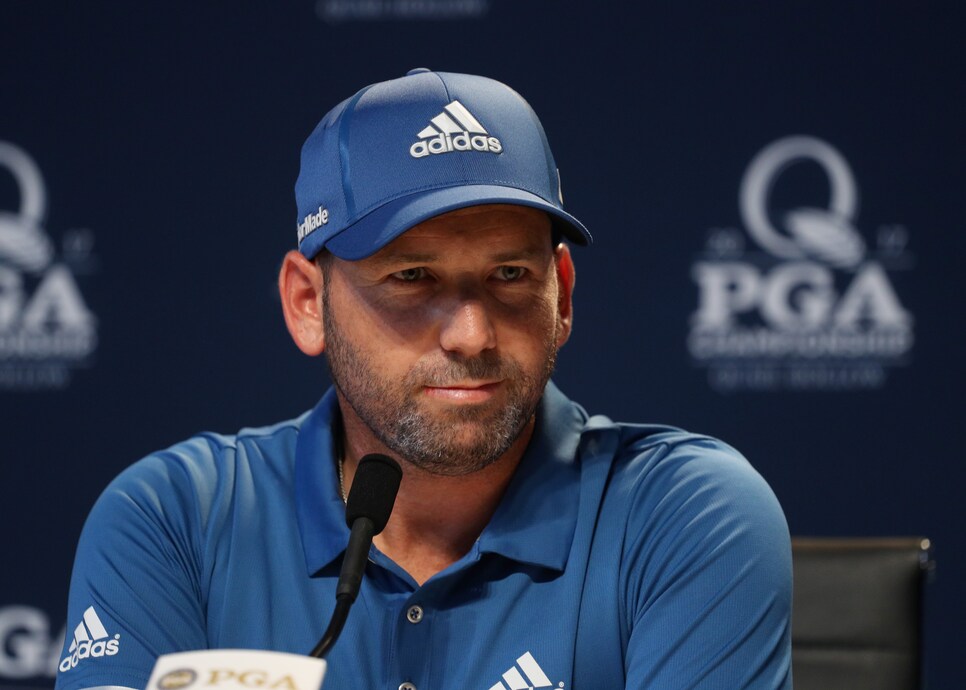 Garcia's in no joking mood
Masters champ Sergio Garcia did not share Day's jocular disposition on Wednesday. In his press conference with the media, the Spaniard was asked details about his recent wedding; specifically, about the reported performance of Kenny G. A question Garcia wanted no part of.
"Yeah, we're here at a golf tournament," Garcia responded. "We're not going to start talking about the wedding and everything that went on it."
Oh, well then. Maybe Garcia had no intention of discussing his personal life, or his single-minded focus this week has no time for such nonsense. But, I think we can all agree what's really at play here: Kenny G must have sucked.
The short-game touch of Long John
Part of John Daly's popularity is fueled by driving feats, but many of his conquests inside the ropes -- most notably, his 1995 Open win at St. Andrews -- were spurred by his deft touch around the greens. A perspective the Big Man put on display Wednesday at Quail Hollow.
Admittedly, a tad disappointed with the video. Was hopping Long John would have a Diet Coke in the other hand and heater off the lips. However, if Daly pulls this off in actual competition, all will be forgiven.
Tiger enters diversion program
A spokesman for the Palm Beach County State Attorney's Office said Tiger Woods will enter a diversion program for first-time offenders over DUI charges from Memorial Day weekend. Woods' lawyer, Douglas Duncan, entered a plea of not guilty to charges stemming from his client's Memorial Day arrest. Tiger did not appear in court.
Woods will serve a 12-month probation after pleading guilty to a reckless driving charge that can later be wiped off a person's criminal record.
The 14-time major winner is not on site at Quail Hollow as he recovers from his fourth back surgery. He remains without a timetable for return.