Harsh words
PGA Championship 2023: Jordan Spieth and fellow tour pros are bearish on 18 handicappers chances at Oak Hill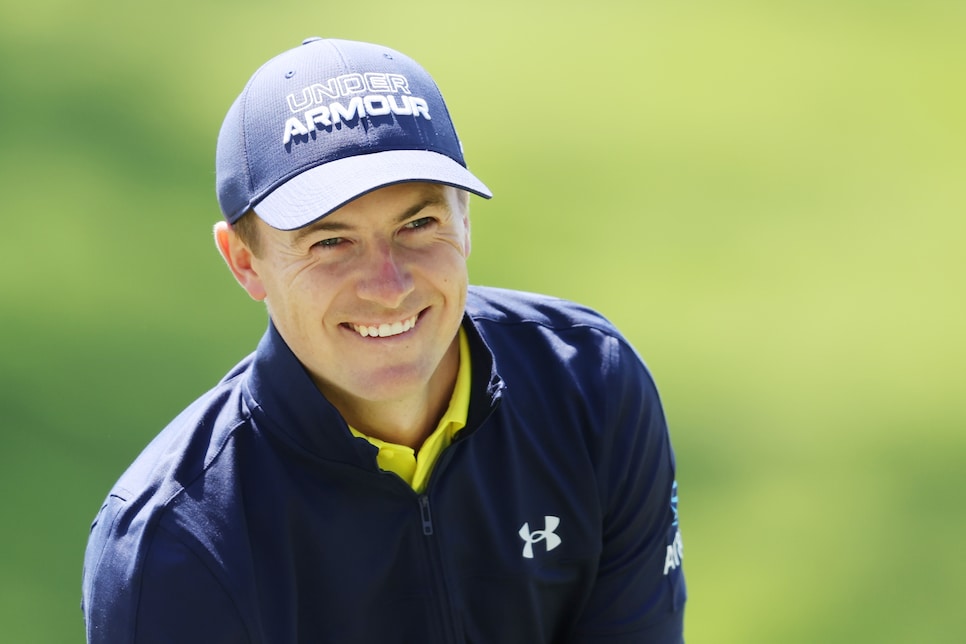 You know what? The pros agree with that sentiment. On Thursday, the DP World Tour tweeted a video featuring Jordan Spieth, Billy Horschel and Thomas Detry, asking each what they thought an 18 handicap would shoot on Oak Hill's major setup.
"An 18 handicap wouldn't even break 120, I think," Detry said. "I mean, I don't think an 18 handicap would finish holes, to be honest … Not even close to breaking 120"
"Breaking 100 would be really impressive for anyone that's even single digits," Spieth added. "It's very hard to hit the fairways and if you miss them, you just have to kind of gouge it out and lay up. And then your work's not done there."
"At least 125," Horschel proclaimed. "Maybe, maybe, maybe, maybe ... an 18 handicap could score 150 or higher. Between 130 and 150."
Spieth, knowing that there are plenty of 18 handicaps buying his merch ended up taking a slightly kinder approach: "I don't think there's a win in me answering this question, to be honest."
That's just smart work by the pro's pro, and he's going to need those smarts to survive Oak Hill this weekend.