News
PGA Championship 2020: Watch Bryson DeChambeau hole an absurd 95-foot birdie putt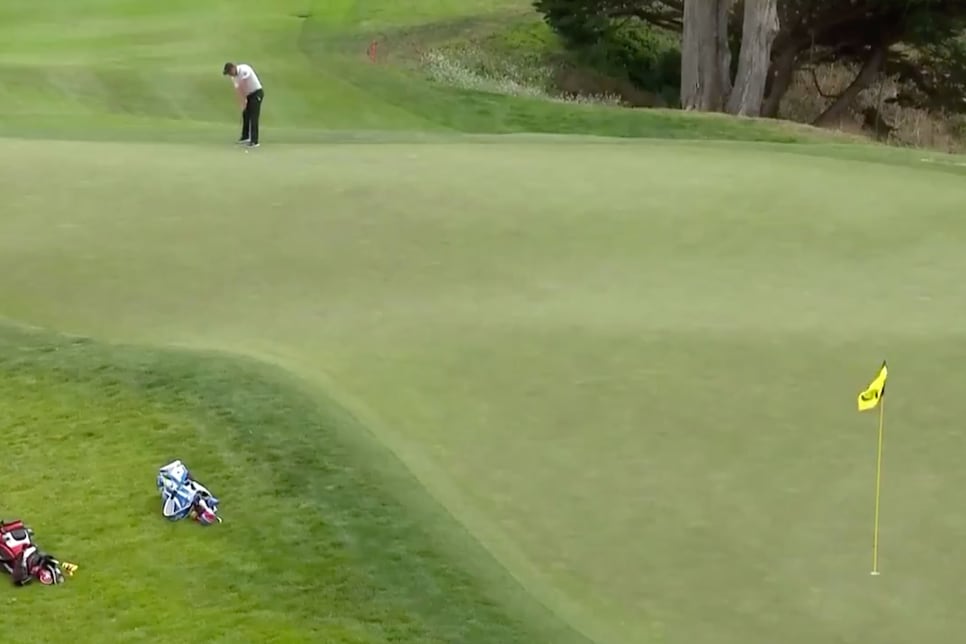 For all of Bryson DeChambeau's pursuit of length off the tee, it was a different kind of distance that paid dividends on Saturday at the PGA Championship.
Coming off a bogey on the 17th hole at TPC Harding Park and at the risk of seeing momentum from an otherwise solid round fade, DeChambeau was next faced with a daunting 95-foot, 9-inch putt after barely reaching the green from a fairway bunker on the par-4 18th. He hoped just to get it close to the hole. DeChambeau did better than that.
"Those moments, you just have to look back and laugh and appreciate what the game is, because that stuff happens at random points in time in life," DeChambeau said. "This was a pretty good random moment to do it."
The birdie capped a round of four-under 66, leaving the 26-year-old six-time PGA Tour winner within reach of the lead with one round to go. It was also the longest putt of his career, besting his previous mark of 79 feet, 1 inch, and topped the longest putt holed thus far on the PGA Tour in 2019-'20, a mark held by Rob Oppenheim (83 feet, 6 inches).
Still, it wasn't all luck. When it comes to DeChambeau there's always a scientific formula involved.
Given the undulation, speed, wind and whatever other factors golf's resident scientist uses to calculate his putts, he said he calculated that he needed to hit the putt like it was from 130 feet.
It couldn't have come at a better time, either. DeChambeau will be vying for his first major title on Sunday.
"There's definitely momentum in this game," he said. "There's up-and-downs, and you try and be as positive and stable as possible. Sometimes there's just things that happen where you can't explain it."