News
PGA Championship 2020: How Rory McIlroy can get out of his funk (and why it might not be hard to do)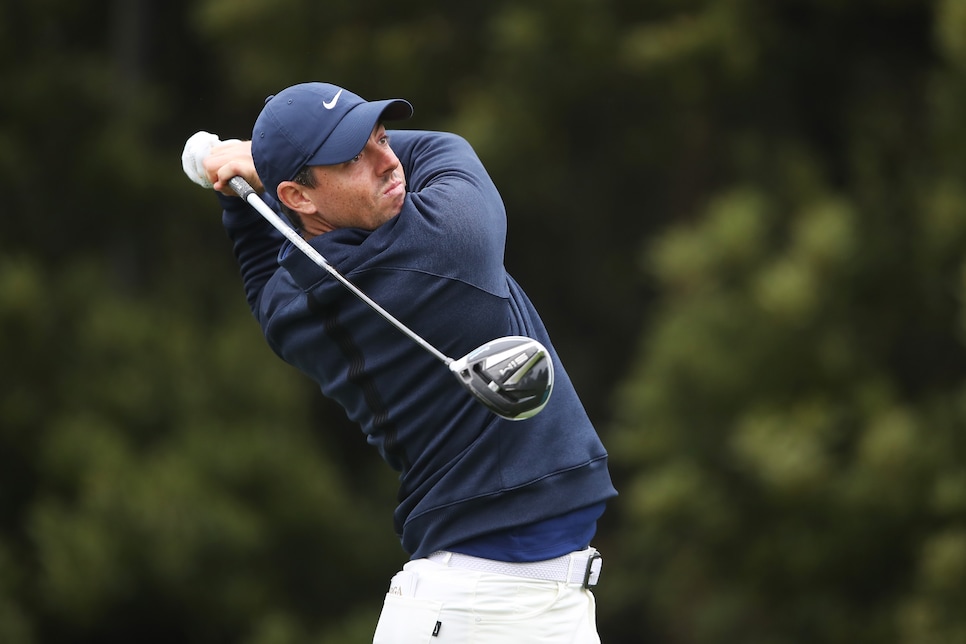 Going under the radar has rarely been said about Rory McIlroy, with good reason. Save for a certain 15-time major winner, no one in the sport possesses the Ulsterman's magnetism, inside the ropes or out.
Yet it is the season's first major, and McIlroy, for the first time in recent memory, is not among the leading storylines. Consider it the byproduct of McIlroy's undistinguished play as of late, recording a lone top-30 finish in his five last outings.
Now, no in-their-prime player is held to a higher benchmark than McIlroy. He has the ability to make a tough game look easy—coming off his Player of the Year campaign in 2019, McIlroy began this season with six consecutive top-five finishes. When he fails to do so, observers wonder what's wrong.
However, McIlroy posited on Wednesday at Harding Park that nothing is wrong with his game. It just needs tidying up.
"I feel like I've played pretty well. I just haven't got a lot out of my game," McIlroy said on the eve of the 2020 PGA Championship. "Haven't scored as well as I was doing before the lockdown. Wasn't really efficient, or haven't been efficient as I was back then. Short game hasn't quite been as sharp."
The self-analysis of his short game isn't wrong. He posted negative strokes gained/putting figures in three of five tournaments in golf's restart, and finished last in the field at Memorial in sg/around-the-green. Though the overall stats in the category aren't particularly jarring, when extrapolated they shed light on where McIlroy has gone awry. These performances, or lack thereof, have manifested in at least one poor round per event.
McIlroy sees this as a positive. Proof that the past two months aren't indicative of a deep-rooted issue, that all the ingredients for better golf are available.
"There's been good scores in there. I shot a 63 at Colonial; I shot a 65 to make the cut at Hilton Head; a 63 at Travelers, a couple of good scores last week in Memphis," McIlroy said. "So the good stuff is in there."
Digging into the results, McIlroy's driving prowess has endured, ranking fourth on tour in sg/off-the-tee and fifth in distance. His iron game has been sharp, too (20th in approach), although he's struggled from the tall stuff (173rd in rough proximity), a matter that could loom large at Harding Park.
Perhaps the biggest delineation for McIlroy from golf's pre and post-COVID-19 sabbatical has been the fans, with McIlroy admitting it's taken time for him to recalibrate their effect on his play.
"I think we've all had to get used to it, right, and at this point I have got used to it," McIlroy said. "For me personally, it's just taken a little while to get used to that. As I said, it's been five tournaments in. I should be pretty much adapted to it now."
One thing McIlroy has adapted to is the inherent pressures of these events. The sport is very aware McIlroy hasn't won a major since 2014, and with each season that passes without adding to his trophy collection the worry and wonder grows. But McIlroy has divorced himself from outside expectations, allowing only himself to establish where his convictions lie.
"It doesn't keep me up at night and I don't think about it every day," McIlroy said.
Conversely, as he pointed out, there are seven major opportunities presented in the next 12 months to silence those calls, starting this week at a venue where he captured the 2015 WGC-Match Play. In regards to Harding Park, McIlroy believes the key is not necessarily going low but keeping the high scores at bay. "Turning the 73s that I've shot into 70s. That's the sort of stuff that I think when you're sharp and you're playing a bit and you're sort of in your groove you're able to do that a little better, and that's the stuff that I haven't been able to do since coming back out here," McIlroy said.
While that sounds easier said than done, McIlroy has exceled at this event, winning two Wanamakers and logging six top 10s at the PGA. He feels at home with the organizaiton's setup, one he credits to PGA of America chief championships officer Kerry Heigh.
"I've always liked how PGA Championship setups have been for me. I think they're fair," McIlroy said. "It's not as if—you look down a fairway at a PGA Championship and it's sort of the same width the whole way down to the green. A lot of courses, they try to pinch it in at 320 and try to handcuff the longer hitters, whereas here the courses just let you play, which I like."
As for entering under the radar, should McIlroy enjoy a strong start on Thursday, that storyline business will take care of itself.
"I feel like everything else is pretty good. I'm driving it well. My iron play is good for the most part," McIlroy said. "If I can just keep playing like that and keep being a little bit more efficient with my scoring, I'll be right where I need to be."