The Loop
PGA Championship 2020: Collin Morikawa's fumbling of the Wanamaker Trophy was the only thing he did wrong on Sunday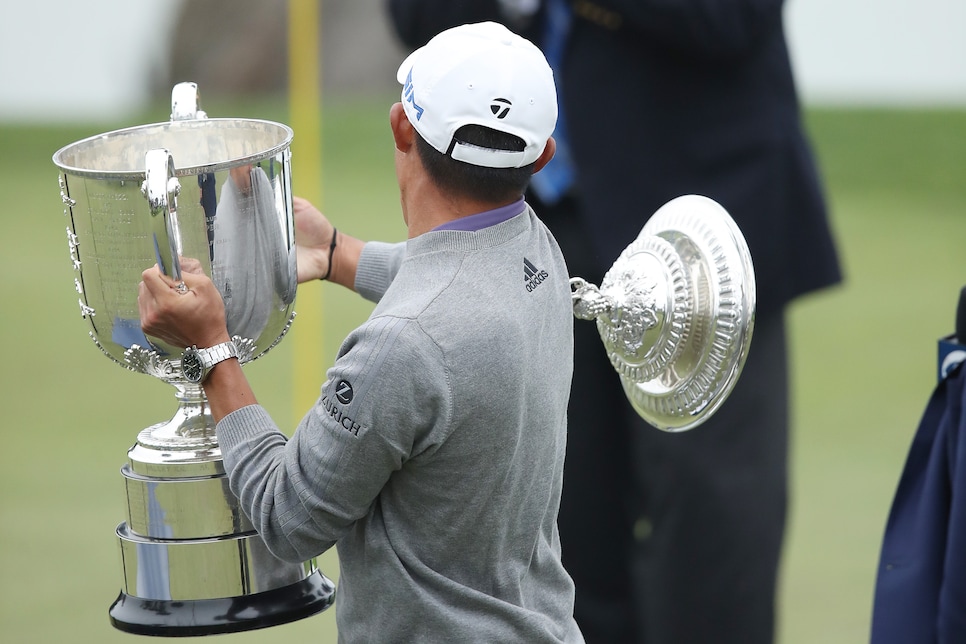 Christian Petersen/PGA of America
Well, he did, actually, but at least not until the tournament was already secured.
In an already awkward 18th green trophy celebration conspicuously devoid of fans, Morikawa finally got to put his hands on the Wanamaker Trophy that he had spent the day hunting down.
He was excited, as you would be. Maybe too excited. Because then this happened.
These are the type of moments you're permitted to laugh off when you've outlasted an all-star leader board to claim your first major in just your second major start.
Although it is worth noting the Wanamaker has proven to be troublesome for other elite-level golfers, and they defty escaped catastrophe. To wit: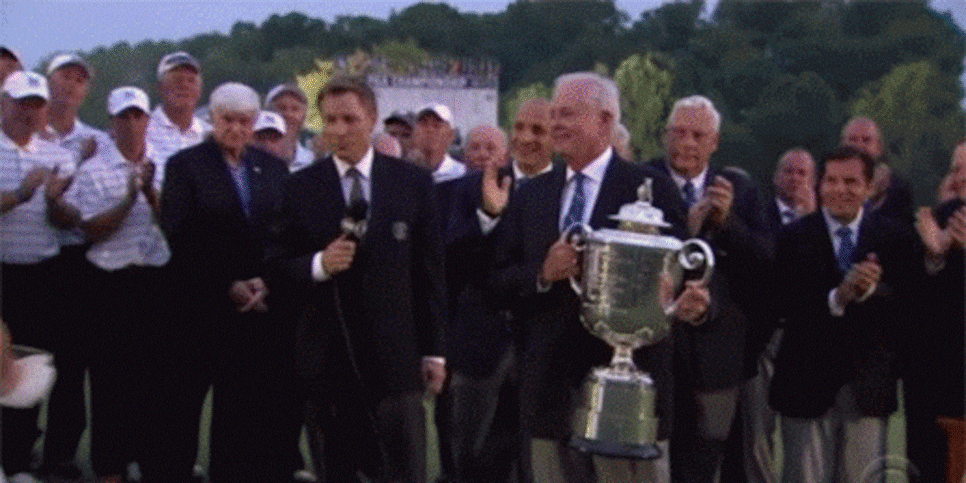 You'll learn how to handle all these trophies, Collin. Looks like you'll get plenty of practice.