The Loop
PGA Championship 2019: Who will get heckled the worst at Bethpage Black? A ranking
Heckling at sporting events is as American as apple pie, as long as it's good-natured. Unfortunately, in these social media times, we've crossed the line as fans, forgoing the standard "HEY (insert athlete), YOU SUCK!" in exchange for more creative, more degrading, and more personal and profanity-laced jabs that take it too far. Looking at you, Utah Jazz fans.
In golf, the act of heckling is frowned upon, but that hasn't stopped some dreamers of going viral on Barstool or Total Frat Move from shouting in the middle of backswings or actively rooting against certain players. The sport doesn't lend itself to this type of behavior, but we've seen it become more and more prevalent in recent years. Just two weeks ago at the Zurich Classic of New Orleans, some hardo in the gallery screamed for Billy Horschel's ball to "GET IN THE WATER." Horschel's response, while profane, was perfect, and frankly, warranted.
Next week on Long Island, you can expect a hefty dose of heckling at Bethpage Black, which will host its third major championship with the 101st PGA Championship. If we learned anything from the 2002 and 2009 U.S. Opens, or the 2015 PGA at Baltusrol, or the 2017 Presidents Cup at Liberty National, or the 2012 and 2016 Barclays at Bethpage, etc., etc., it's that tri-state area fans are rabid, for lack of a better term. They smell blood in the water, and no one is safe. Last June, during the final round of the U.S. Open at Shinnecock Hills, I overheard one fan scream at Patrick Reed to "mix in a salad!" as he made his way up the 18th fairway. Reed should have considered himself lucky. That was PG-13 for an N.Y. crowd.
It goes without saying that we strongly discourage this behavior, but we're not naive enough to think it'll be magically absent this time around. So we decided to rank who could get it the worst, without naming names (or trying not to). Good luck to all, and to all the dads heading out to Farmingdale next week, bring earmuffs for the kids.
Serial wagglers, re-grippers and slow players
The 2002 U.S. Open will be remembered for a lot of things: Tiger's victory, Bethpage becoming the first public facility to host a U.S. Open, another near-miss for Phil. Oh, and the birth of a longstanding rift between Sergio Garcia and the New York crowd. Garcia's serial waggling that week sent many fans over the edge, and the relationship between the Spaniard and the Bethpage gallery has been rocky ever since. Apparently, the waggle has returned, which could spell doom for Garcia next week, especially after the year he's had. We said we're not naming names, but it's pretty much a given that Garcia's temper will be tested on Long Island.
Again, no naming names. But New York fans are definitely up on their latest caddie-tipping news. We'll leave it at that.
Guy who has to post the "WEATHER WARNING" signs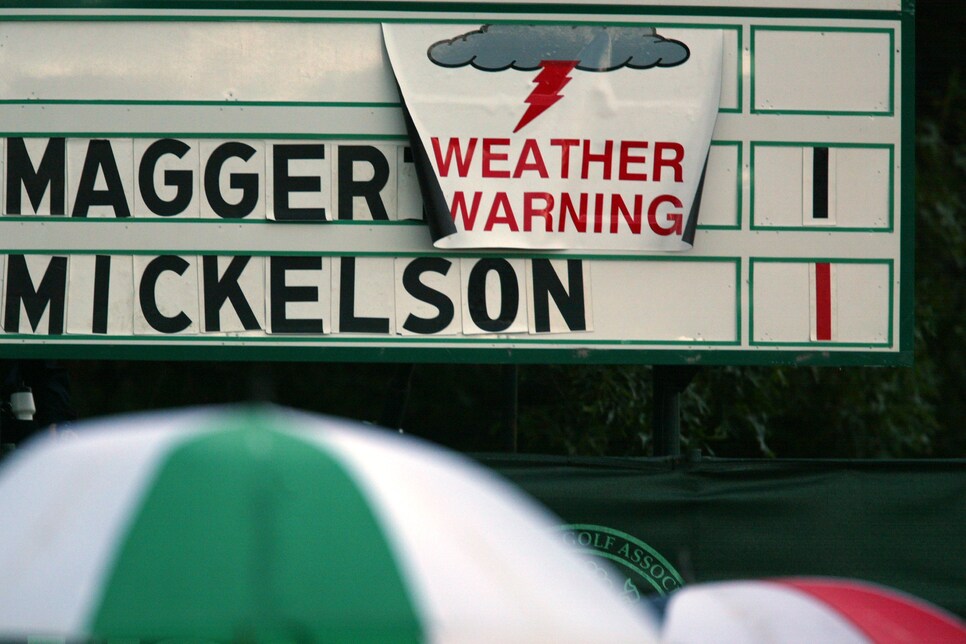 When Bethpage hosts a big-time golf event, two things are guaranteed: vicious heckling and mother nature wreaking havoc. The poor sap who has to post those giant signs on the leader board might not wanna come down and face the music afterwards.
Vocal fans of Boston sports teams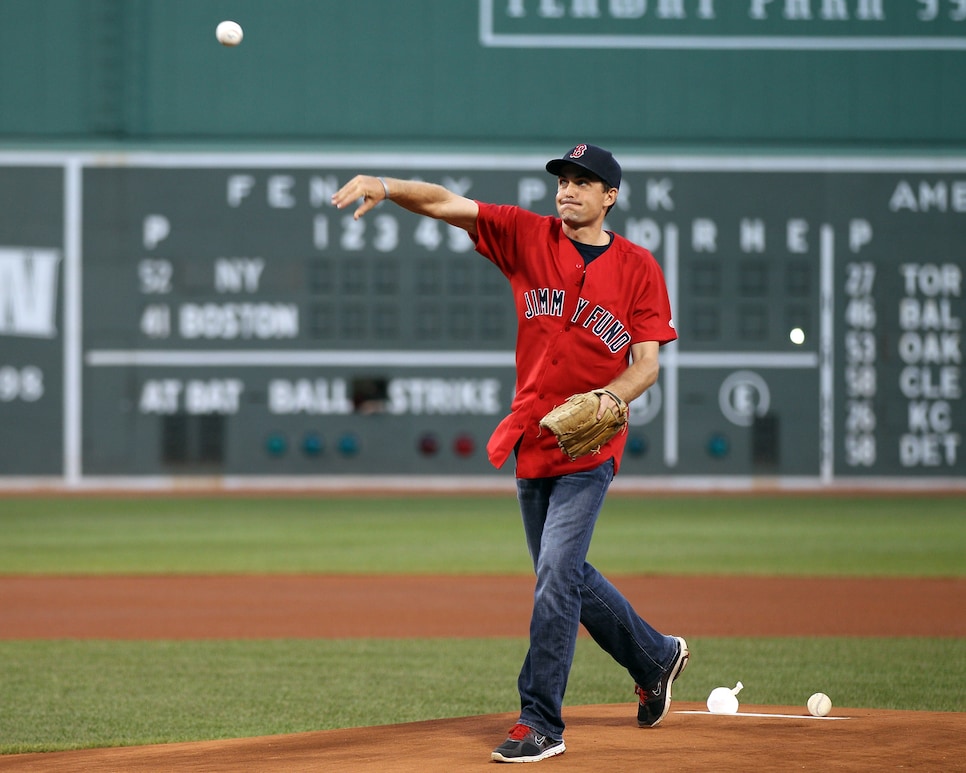 Not only do I encourage this, but I might do it myself. They say there is no cheering in the press box. They don't say anything about heckling. How 'bout them Yanks, Keegan!
Guys who get to play in a cart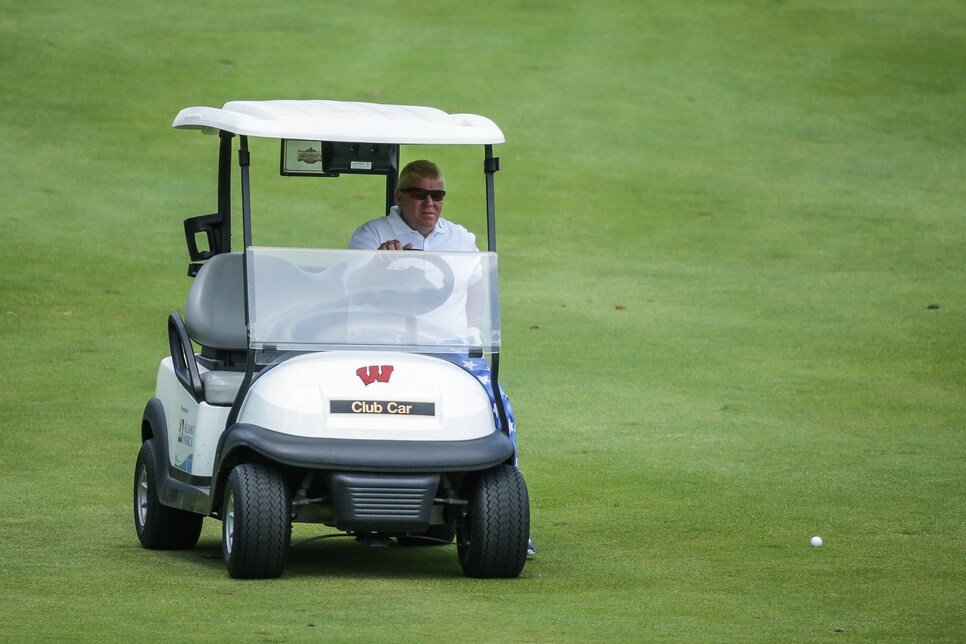 When Bethpage first hosted the U.S. Open, it was dubbed "The People's Country Club." No one is a better representative of "the people" than John Daly, but at Bethpage, where folks come far and wide to hoof it around the hilly fairways, driving around in a cart is literally begging to be heckled. Daly has a legitimate excuse with his knee problems, but man, it's going to be hard for the L.I. dads who had both of their knees and both of their hips replaced and walked their way to a 113 at the Black last month to get past the sight of a cart in a major.
European Ryder Cup foes. All of them
Honestly, the Euros should embrace the hate next week, as it will be an appetizer for what's to come in 2024, when the Ryder Cup descends upon the Black Course. There's a chance a full blown war breaks out that week between the Phil Mickelson captained American team and the Ian Poulter captained European team.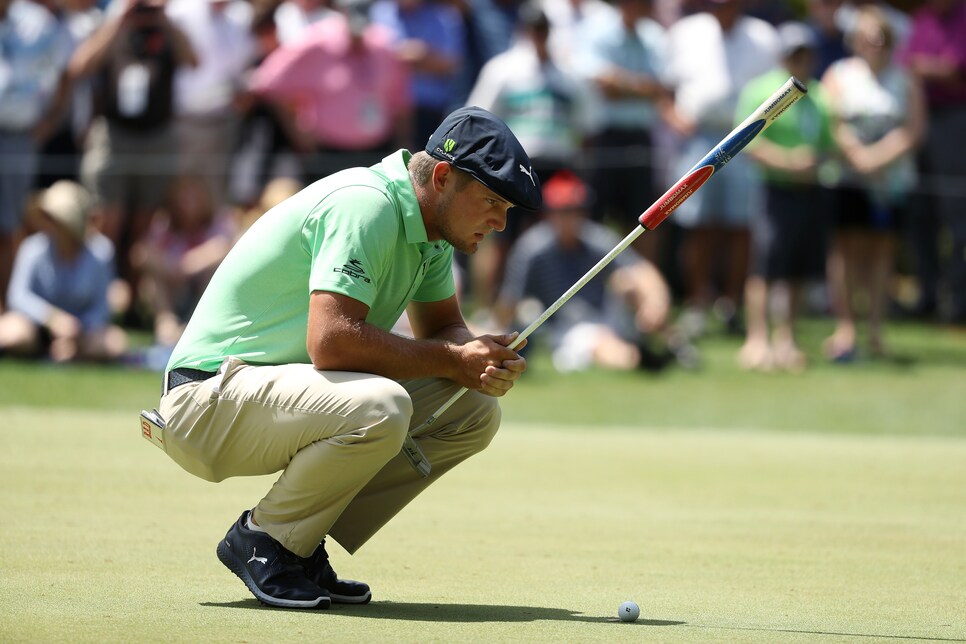 Guys who have tossed hecklers before
There is nothing a heckler loves more than knowing who they might be able to crack. As we've seen in the last few years, a few tour pros have given guys the boot at PGA Tour events. I'd set the over/under of fans getting tossed at 2.5.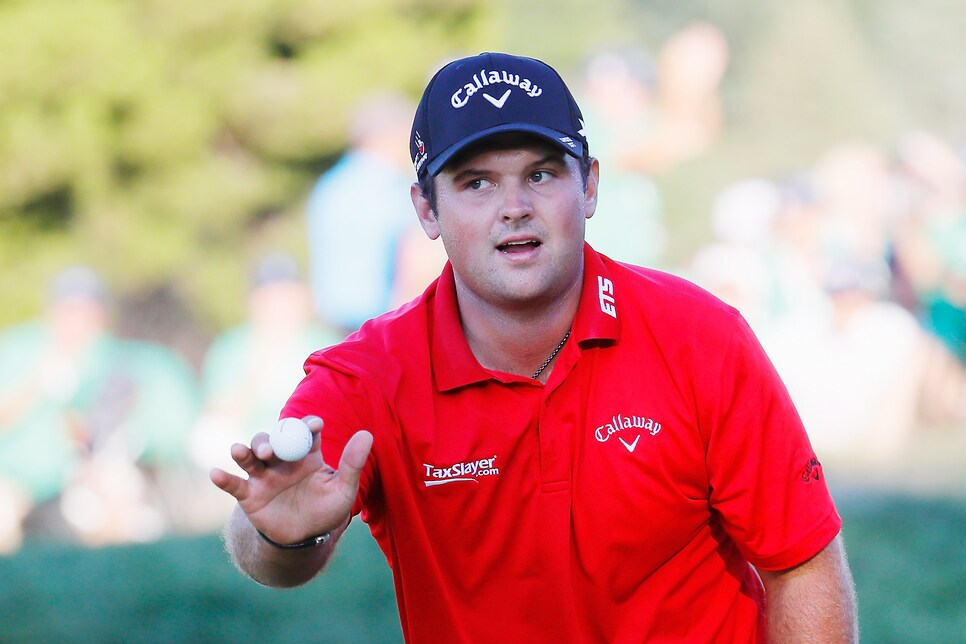 Like we said about (cough, cough) those poor tippers, New York fans are up on all their latest golf news. They've read all the nasty rumors, the rumors with some validity, the scandalous stories, etc. With enough liquid courage, they will make things personal.
Guys who have to play with Tiger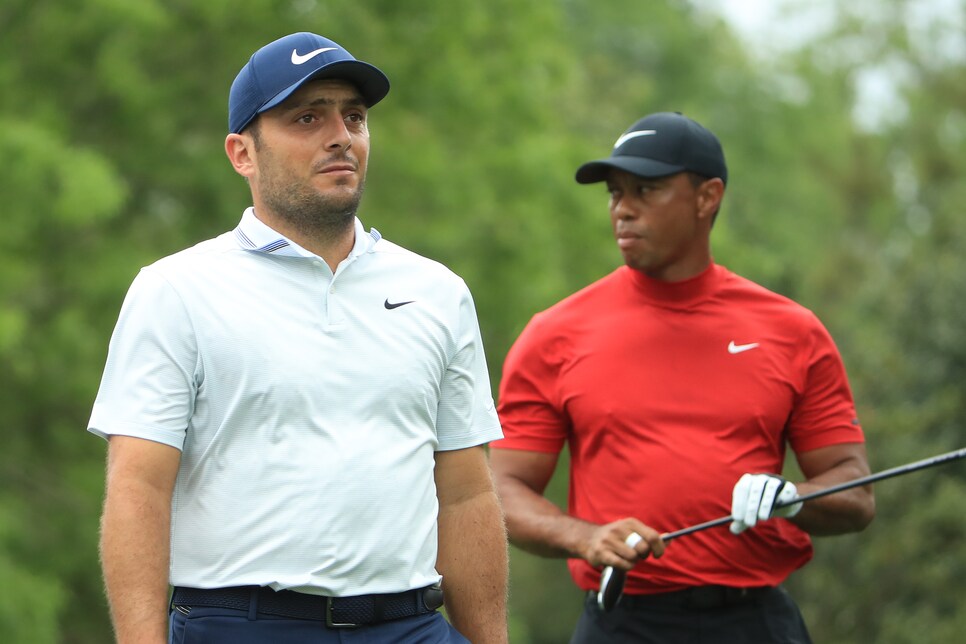 Normally, getting paired with Tiger Woods is a dream come true, especially at a major championship. But word from many of the folks who were at the Masters on Sunday was that it was not a pleasant experience for Francesco Molinari, who crumbled under the immense pressure Woods brings to a final grouping. And that was at Augusta National, where that type of behavior is normally grounds for banishment. God forbid Woods gets into the final pair at Bethpage Black with a chance to capture the second leg of the Grand Slam. It'd be in the other guy's interest to not even show up for the tee time.