The Loop
PGA Championship 2018: You can now make live hole-by-hole golf bets through the DraftKings sports-betting app—and it's really dangerous
Unless you live in New Jersey or you're a big-time sports bettor, you might not have heard that sports betting is not only legal in the state, but it's now available on your smartphone. And they have a ton of interesting live golf bets. Talk about dangerous.
With the PGA Championship underway, DraftKings is offering live hole-by-hole bets available within its new sportsbook app, which it just launched Aug. 1, making it the first mobile app for sports betting in New Jersey. This might have you calling your friends in the Garden State to put some wagers down for you.
Early on Thursday, hole-by-hole bets were being offered between playing competitors Tiger Woods and Rory McIlroy—who are playing in one of the featured groups with Justin Thomas—and Phil Mickelson and Jason Day.
It appears that DraftKings will offer these live hole-by-hole bets for the PGA Championship throughout the weekend. We're worried for all our readers in New Jersey. With these Thursday groups, you could bet on these golfers from hole to hole. Here are a couple of the bets sent to us this morning: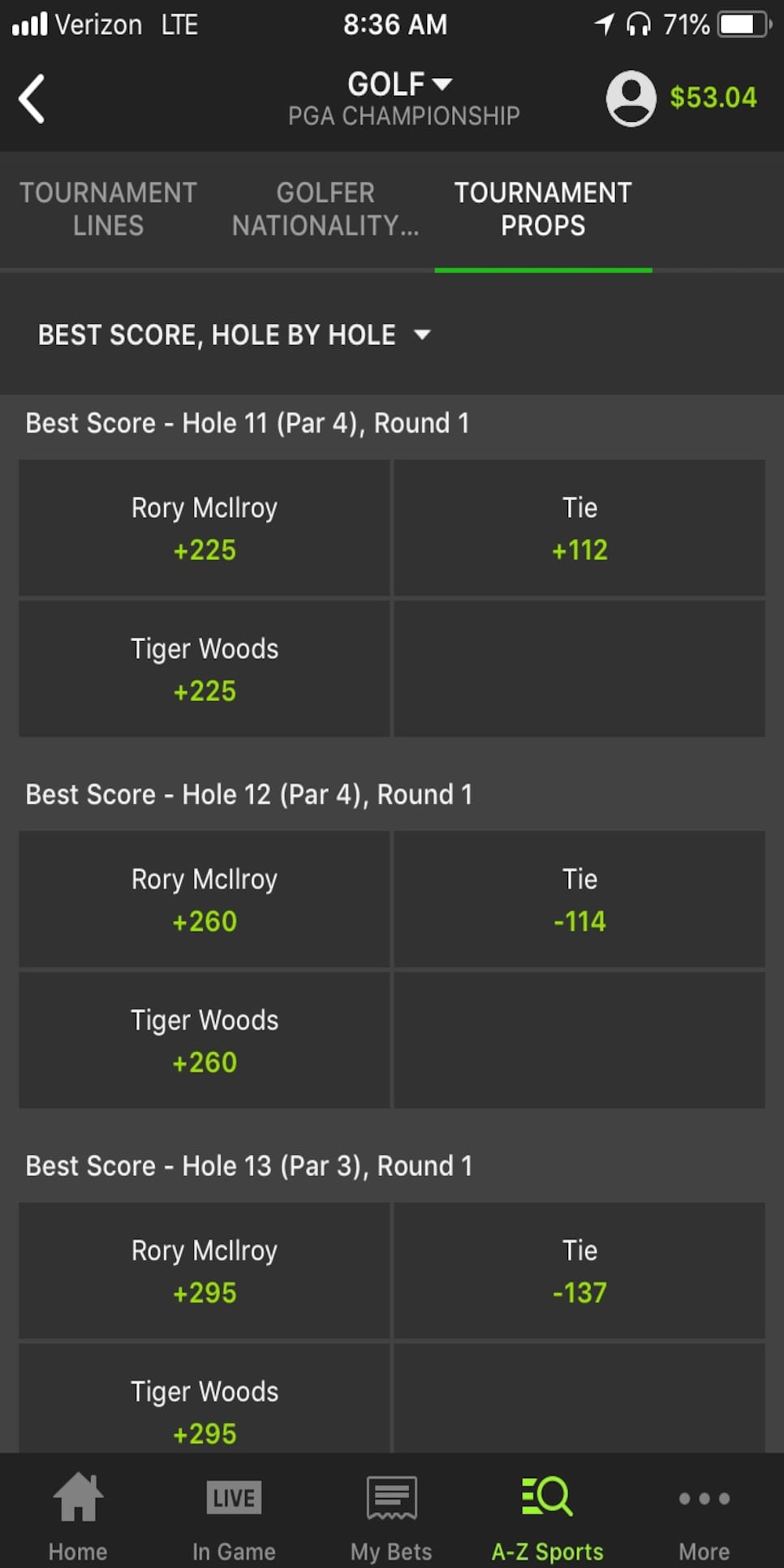 Yes, these are real bets.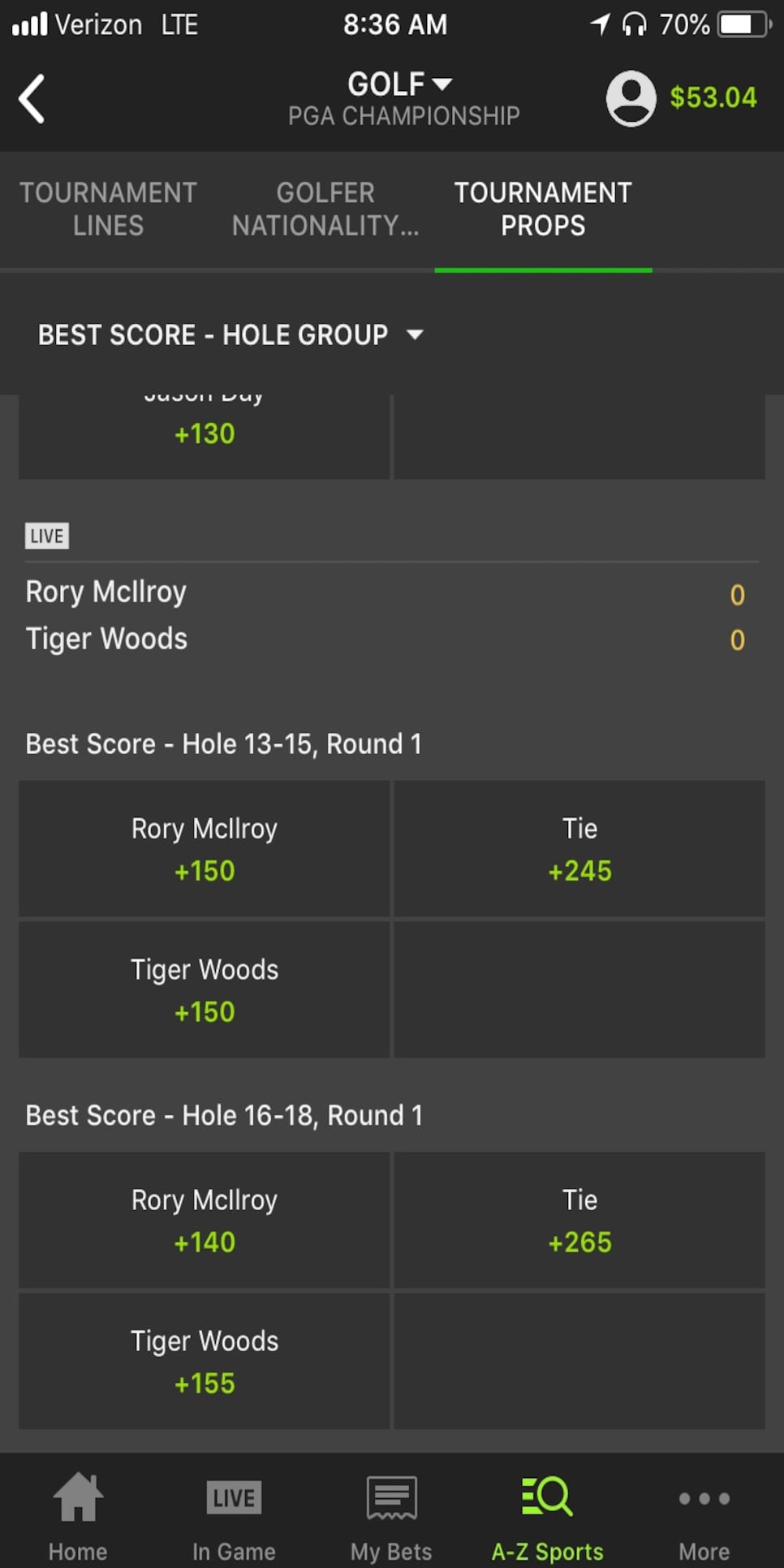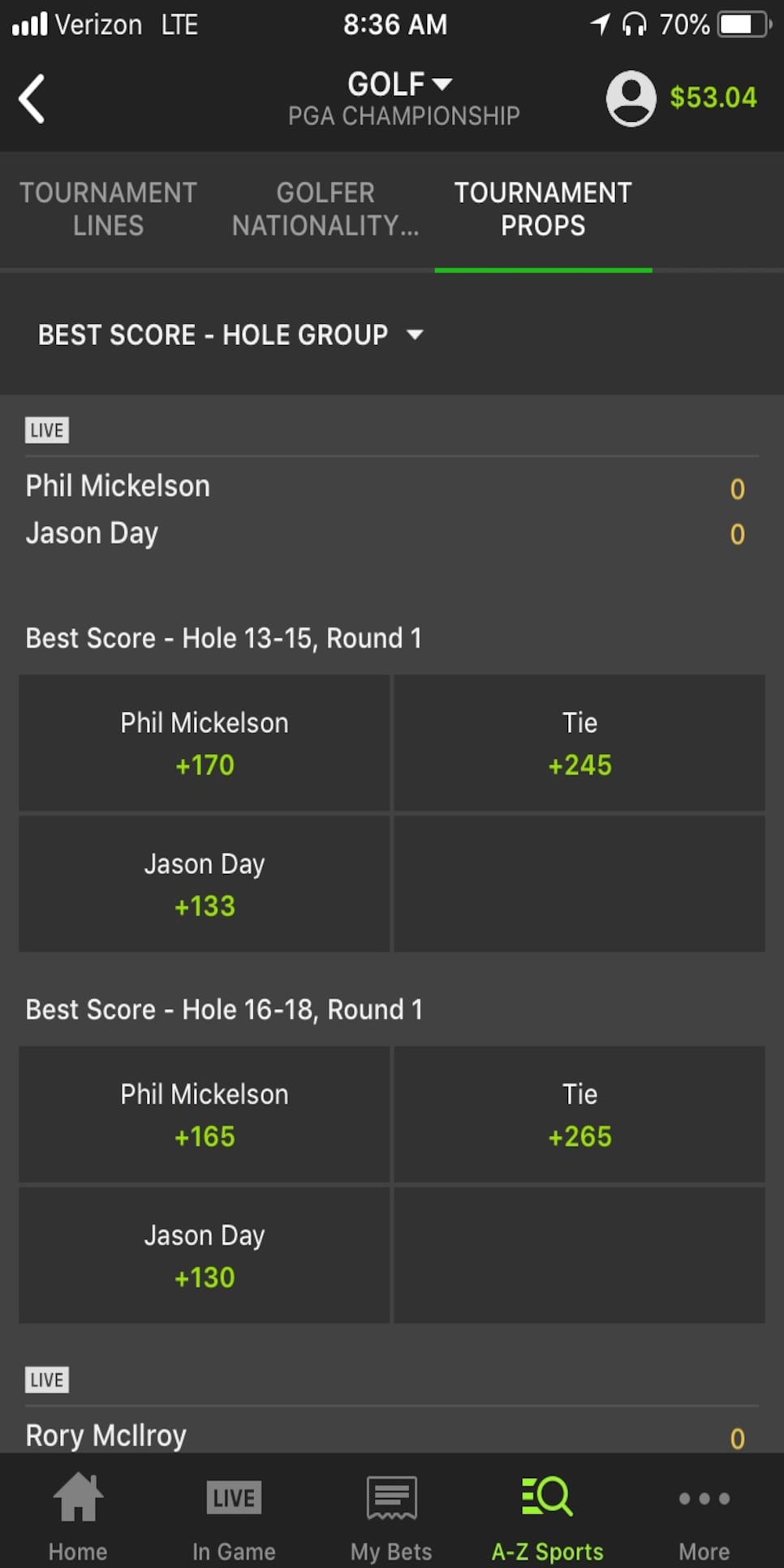 We're sure the bets will get even more sophisticated as the weekend goes on...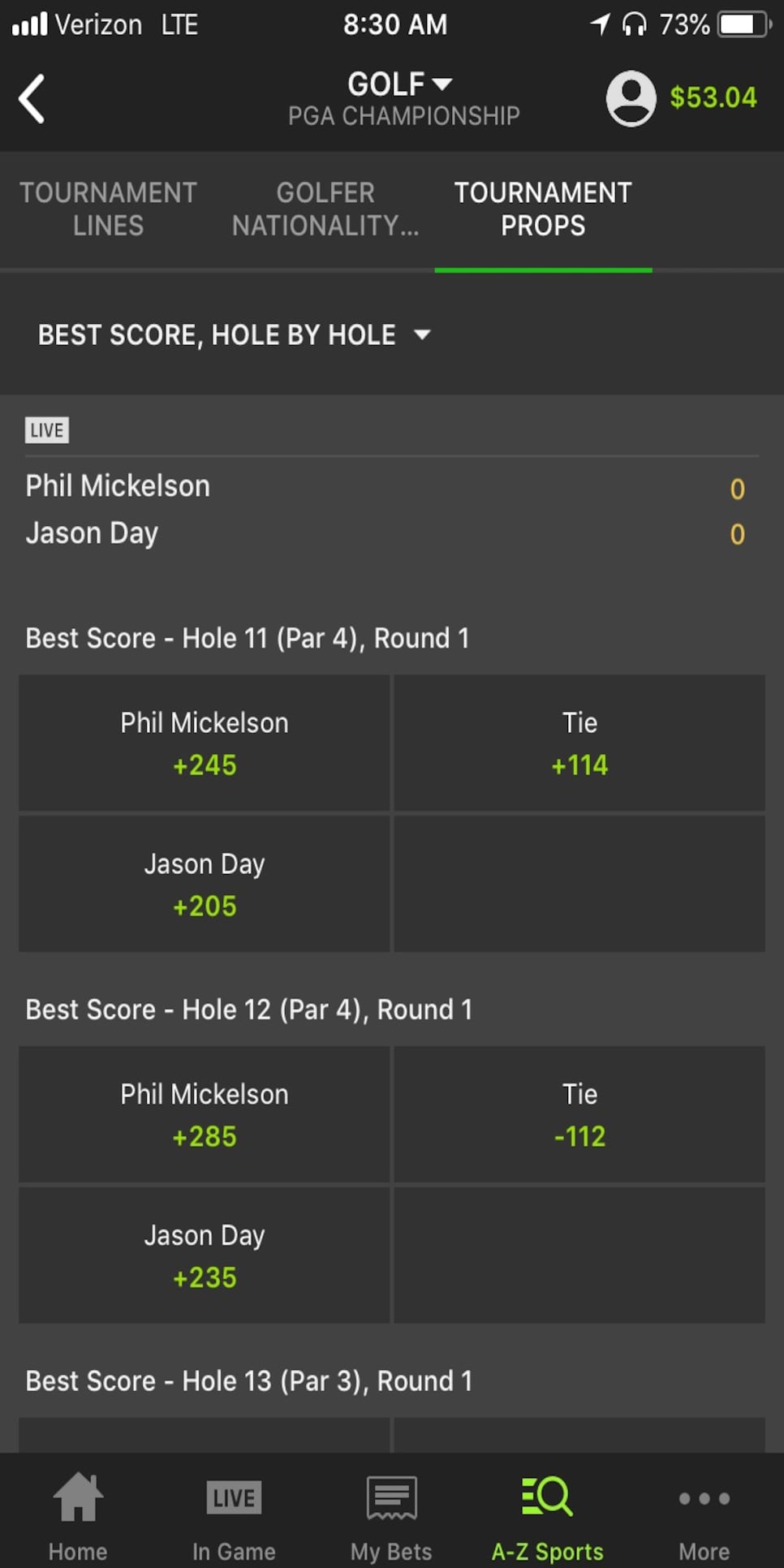 Sure, New Jersey gets a bad reputation. But now you can bet on whether Rory can beat Tiger on a given hole. This might be the most New Jersey thing ever.