PGA Championship 2018: U.S. captain Furyk to get a closeup view of Ryder Cup candidates Schauffele, Finau -- he's playing with them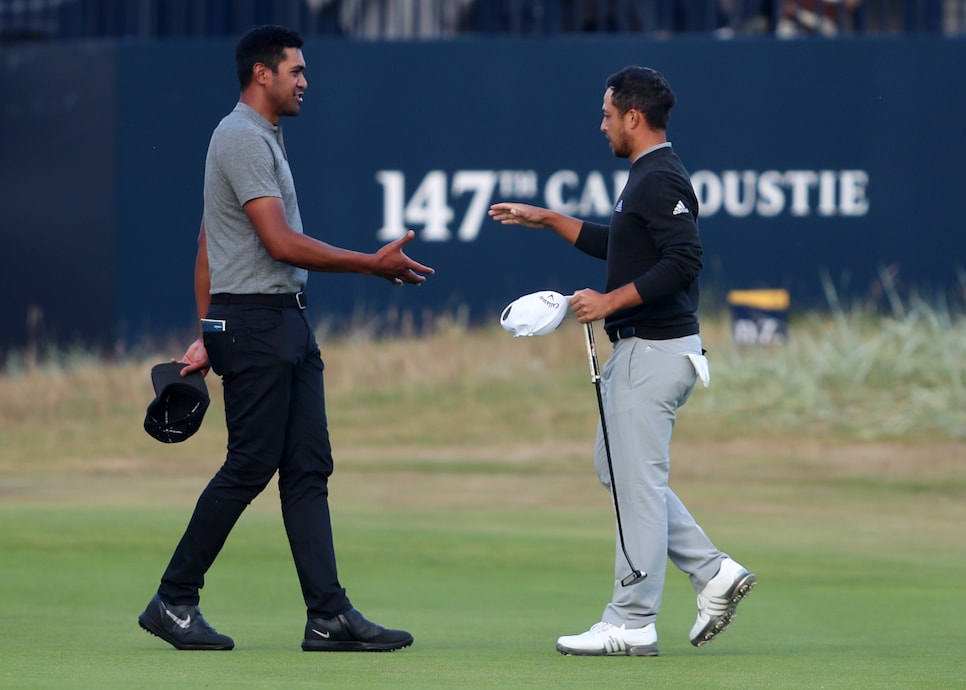 ST. LOUIS -- Jim Furyk didn't ask for the pairing. Neither did Xander Schauffele or Tony Finau.
"We chuckled when we saw it," Schauffele said Wednesday at Bellerive.
As if trying to win your first major isn't hard enough. Playing alongside the captain of the Ryder Cup team for the first two rounds of the PGA Championship won't make it any easier. It's a complicating dynamic to say the least.
Schauffele is 11th in the standings and Finau 13th. The top eight players in the points after this week will automatically make the team. Currently, Webb Simpson occupies the final spot, with Schauffele just over 500 points behind and Finau trailing by a little more than 900 points.
At the PGA, as with all majors, points are worth double to the winner -- two points for every $1,000 earned. Everyone else gets 1.5 points per $1,000.
Making matters more difficult? Phil Mickelson and Tiger Woods, both of whom would likely be on the team. Mickelson is currently 10th in the standings and fewer than 160 points behind Simpson. Woods, however, is much further down the list nearly 2,000 points back.
"Its tricky," Schauffele said. "There's a lot going on. I'm going to try to keep my head down as long as I can."
Furyk, meanwhile, will be an interested observer.
He can also relate to what both players are going through, having been in a similar situation in 2016 when he was paired with Davis Love III at the Quicken Loans National at Congressional. Furyk tied for 21st that week but ultimately was left off the team as a player, serving instead as an assistant captain.
"I think it's a great pairing for me," Furyk said. "It probably isn't the best pairing for them.
"I hope that it doesn't faze them. I hope it doesn't bother them. I want them to enjoy the PGA Championship and worry about winning a major championship."
You are using an unsupported version of Internet Explorer. Please upgrade to Internet Explorer 11 or use a different web browser.