News
PGA Championship 2018: Tiger Woods and the (ice) cold reality that expectations should be tempered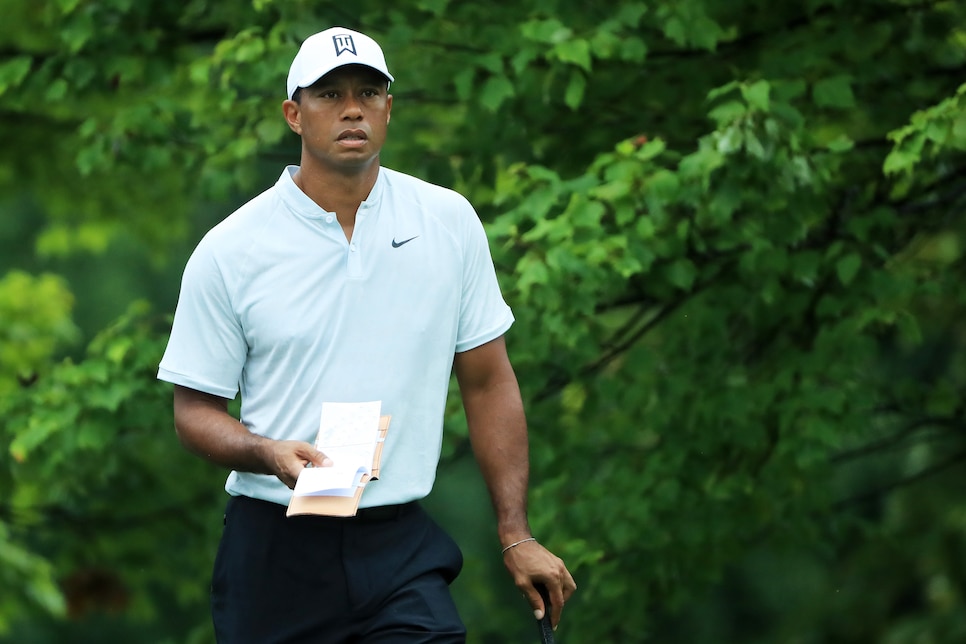 ST. LOUIS — Tiger Woods spent Monday getting an ice bath.
"I needed that day off," he said in advance of this week's PGA Championship. "I spent a few times in the ice bath just trying to get some inflammation down and just trying to get ready for the rest of the week."
At the risk of a bad metaphor, it's the cold reality for the 42-year-old these days and at the same time should cool expectations anyone might have for the 14-time major champion.
Now, questions again abound after a flameout at Firestone, where a couple of weekend 73s knocked him from contention at a place he had won eight times, a possibly stiff back and a heavy late-season schedule that raise doubts of whether he'll be able to handle the heavy lift.
Starting with his week at Carnoustie and through the first two FedEx Cup Playoffs events that he has already committed to, Woods will have played six times in eight weeks. Should he qualify for the last two and play in the Ryder Cup that would only add to the load.
That's a lot of golf for any player, and Woods simply can't prep like he used to anymore. Not that slowing swing speeds and back-nine struggles—Woods is ranked 120th on the PGA Tour in scoring average over his final nine—has the four-time PGA champion worried. He's used to it by now.
"There's going to be certain days that I'm just not going to have the speed and the flexibility and the movement that I once did," he said. "I'm 42 now, and I've had four back surgeries. So things are going to be different from day to day, and it's just about managing it.
"I didn't really have any of those issues when I was early in my career because I didn't have a fixed point in my back. My knee used to hurt a lot, but I could play around that. Playing around my spine's a little bit different."
So, too, of course is the Woods who last appeared at Bellerive. The last time he set foot on the property was in 2001 for the WGC-American Express Championship. Then the Sept. 11 attacks happened and the tournament was canceled the next day.
Back then Woods was at the height of his career.
Only a year ago, however, he wasn't sure he'd ever play again. He's come a long way since and done so faster than anyone, including Woods, could have imagined.
Still, there's a long way to go, both in the season and the comeback.
No matter. Every swing, every hole and every round will continue to be analyzed like none other. But in doing so, it can't be forgotten where Woods has been.
As he reminded Tuesday, "I didn't really know if I was going to be here or not at this level and I'm very blessed to be here."