News
PGA Championship 2018: Players take advantage of laid-back dress code with shorts at Bellerive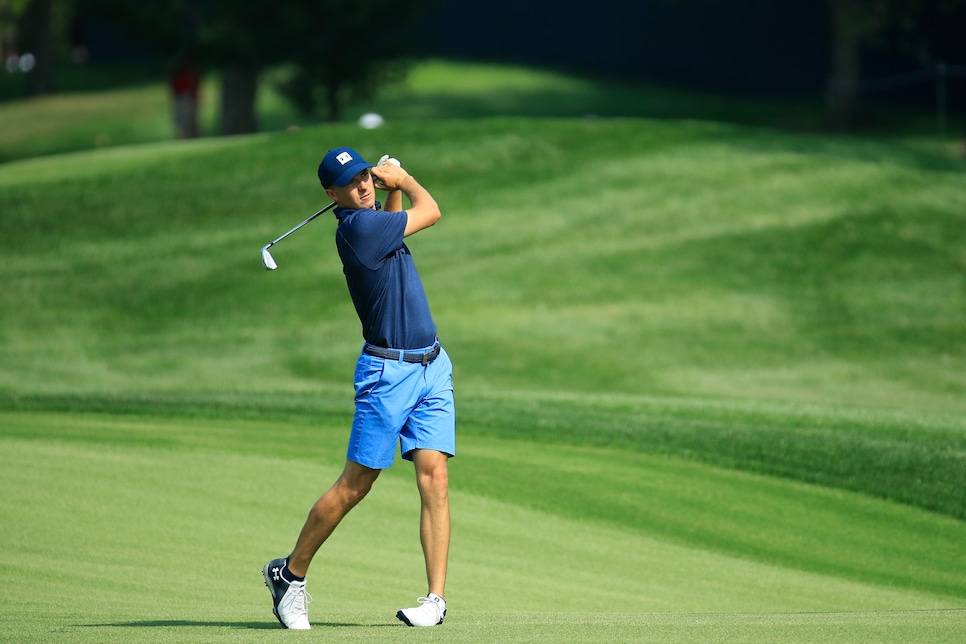 ST. LOUIS—There are not many similarities between professional players and the average hack. But, at least for three days during the PGA Championship, all golfers are united under a single pursuit: leg liberation.
Last year the PGA of America, echoing the sentiments of its European counterparts, announced that competitors would be permitted to wear shorts during practice rounds at all member and major championships under the organization's umbrella, including the PGA Championship. It was a novel approach at the pro ranks; the PGA Tour requires trousers at all times, and though the USGA does allow shorts in some competitions, it implements the tour's ban at the U.S. Open. About half the field at Quail Hollow took advantage of the relaxed dress code, and it was an oddly mesmerizing sight.
With St. Louis suffering a historic heat wave this summer—temperatures on Monday were in the high 90s, with the real feel index hovering at 105—more players suited up in shorts at Bellerive, deciding the best way to heat up their games was to stay cool.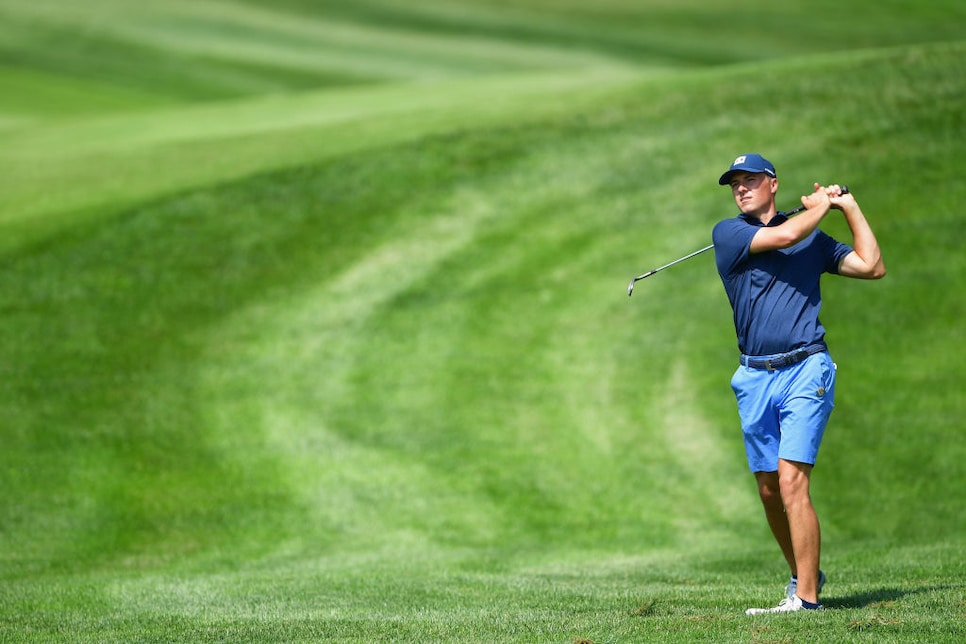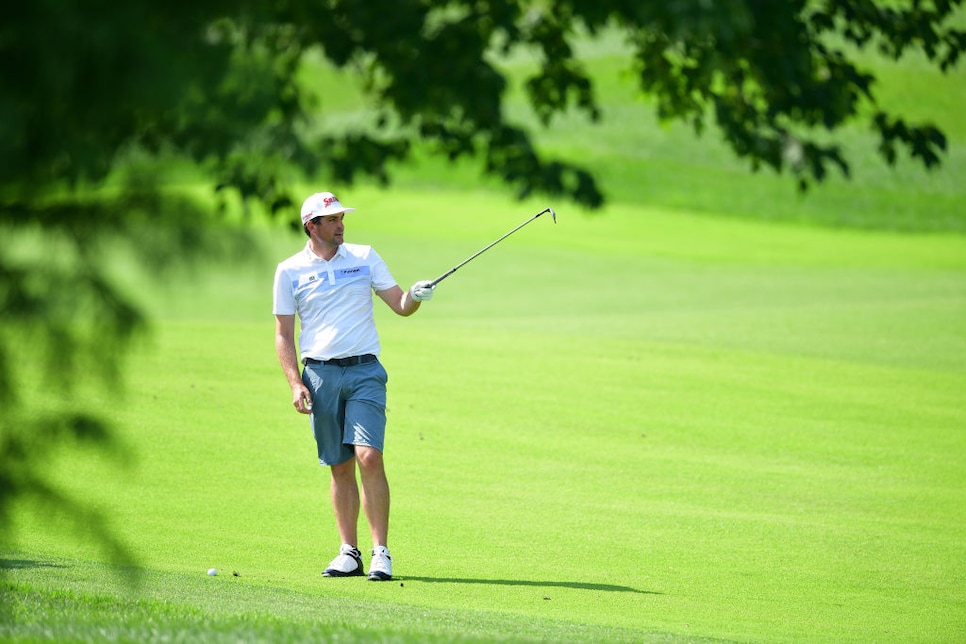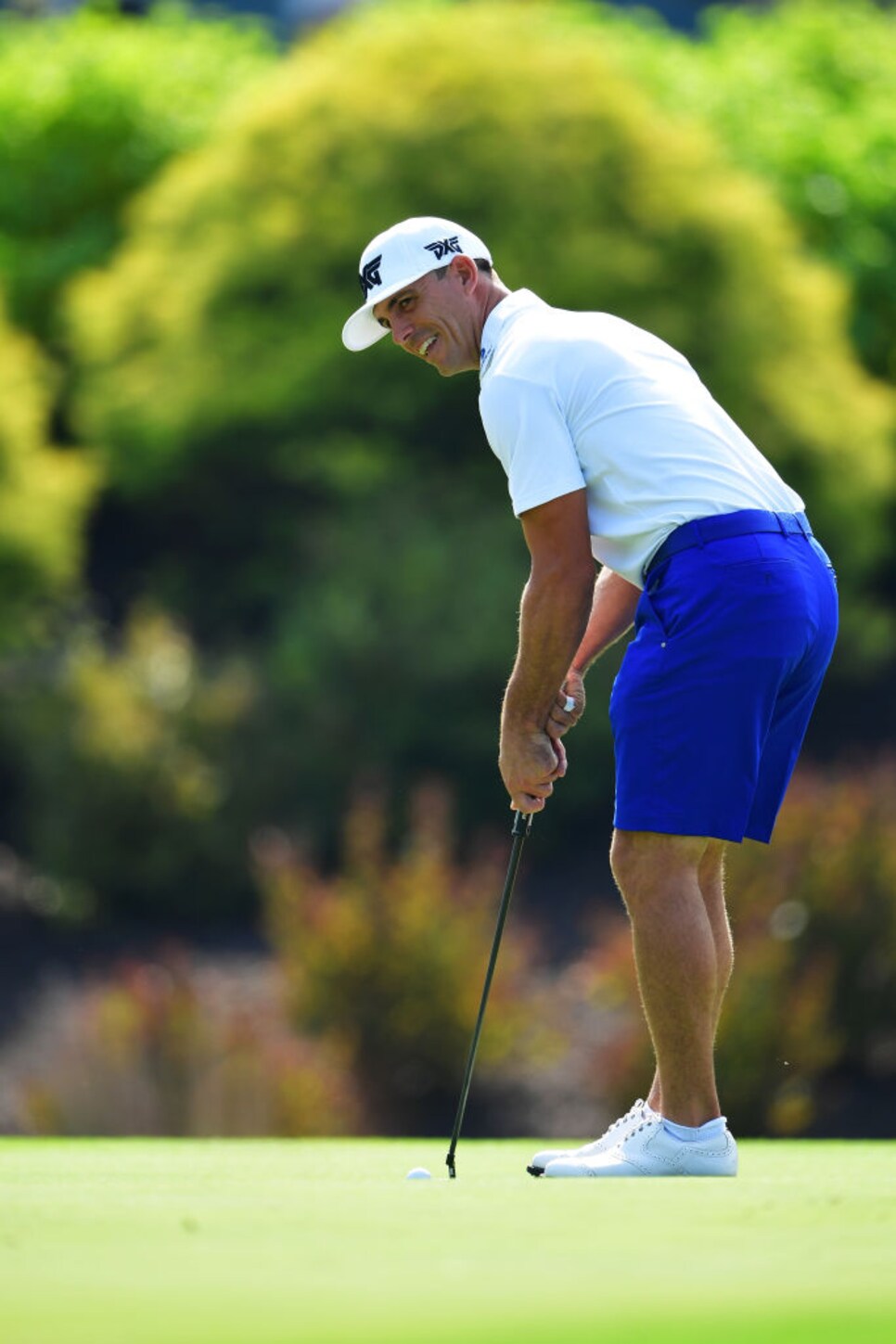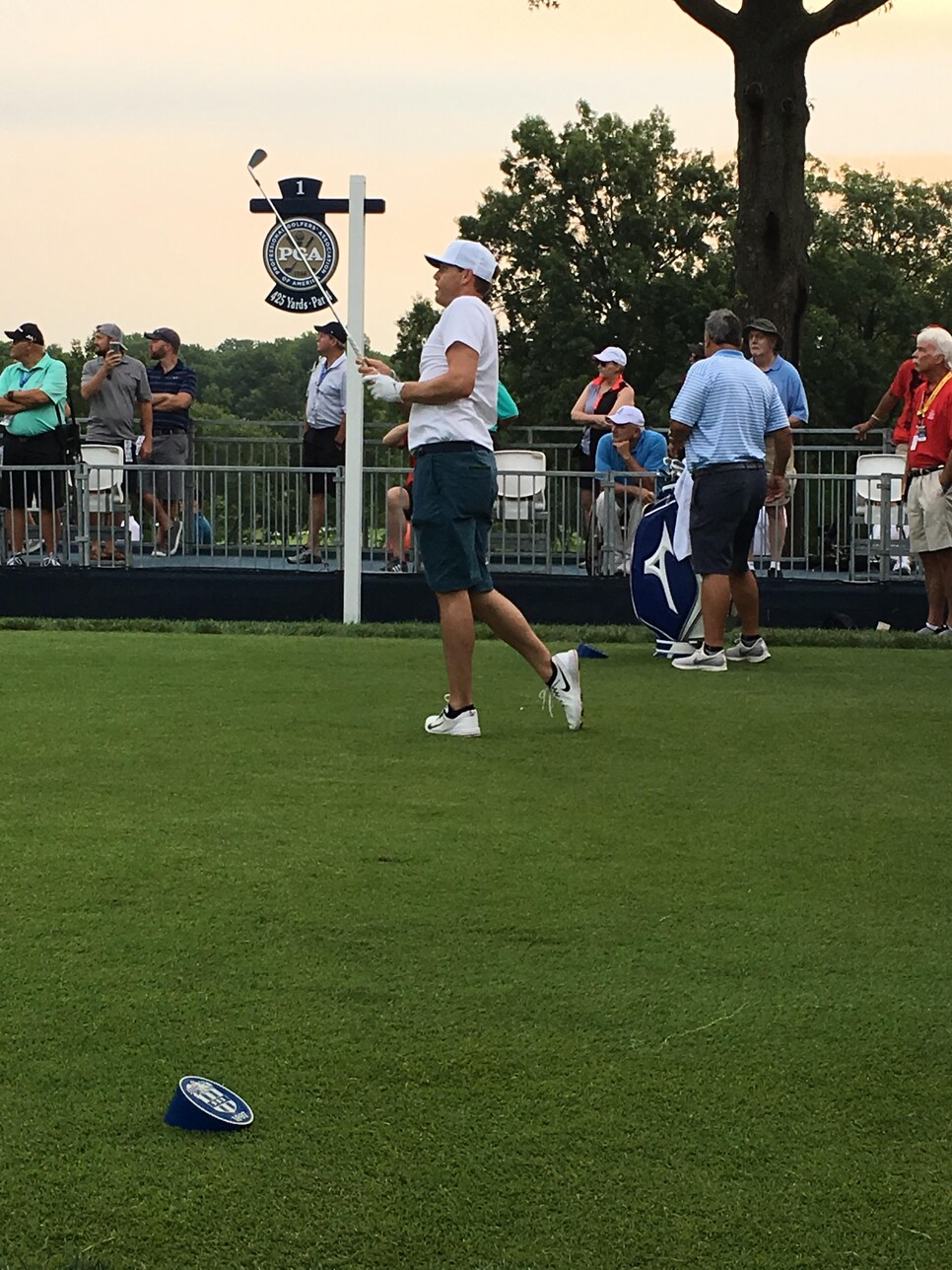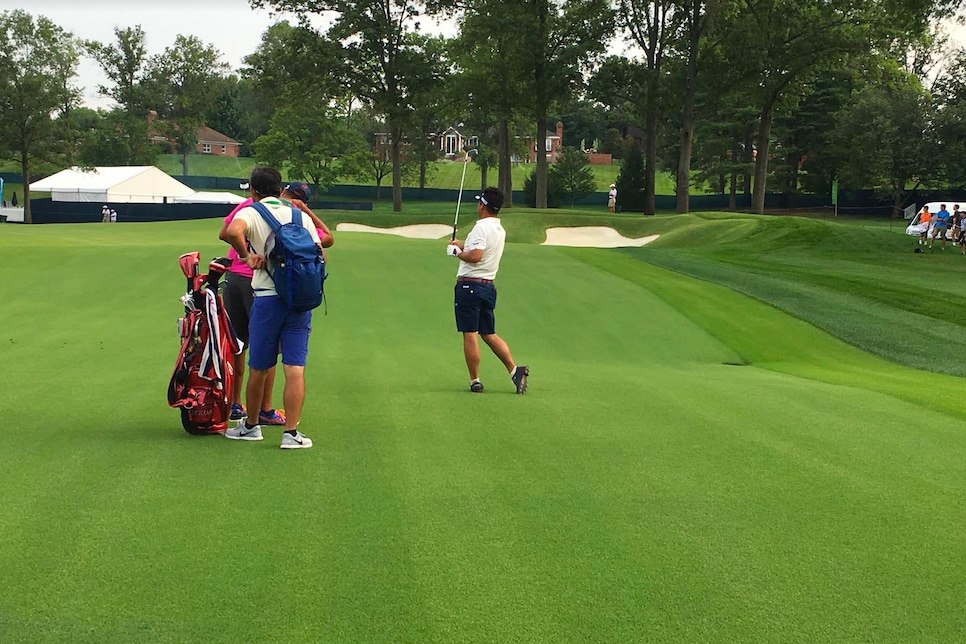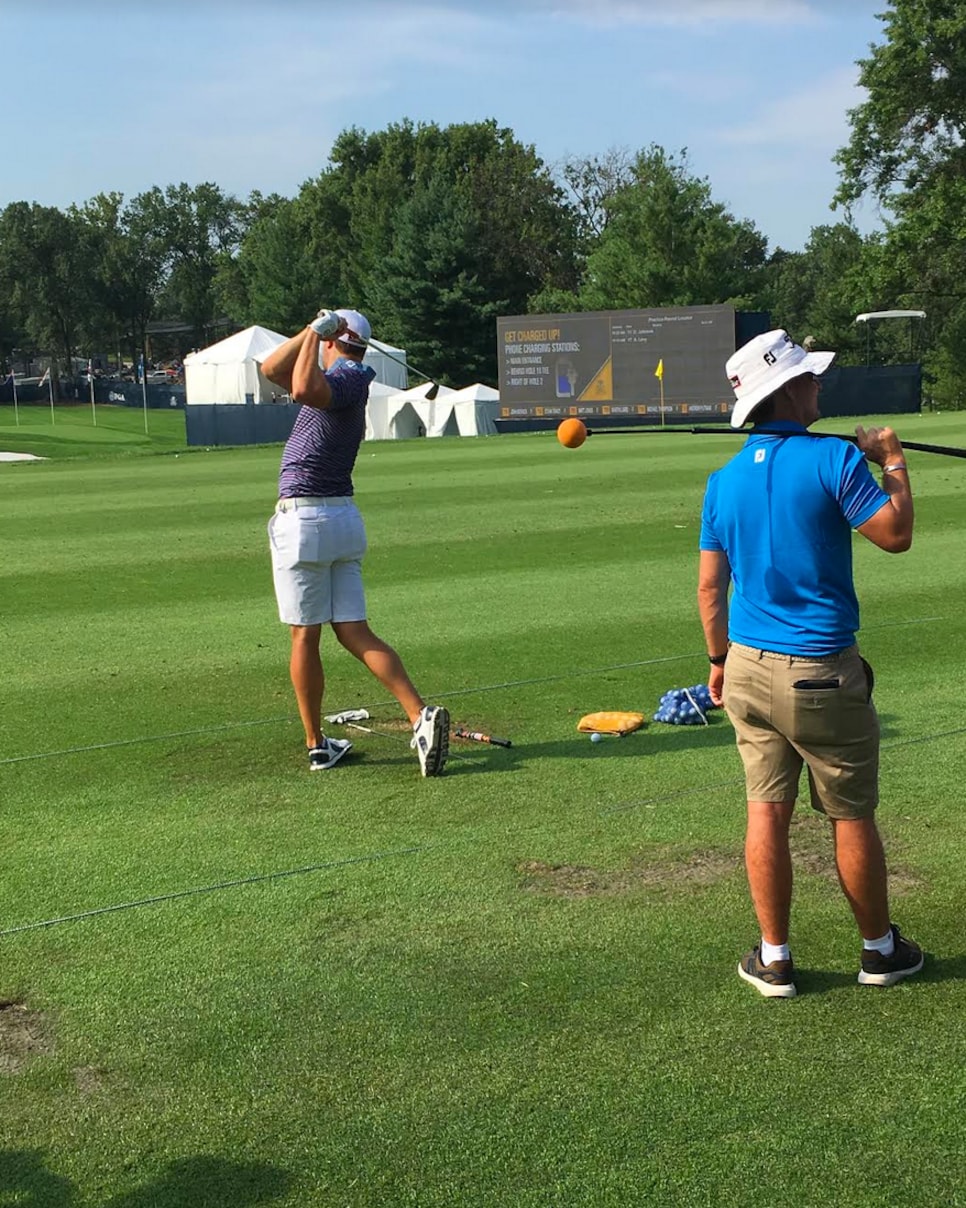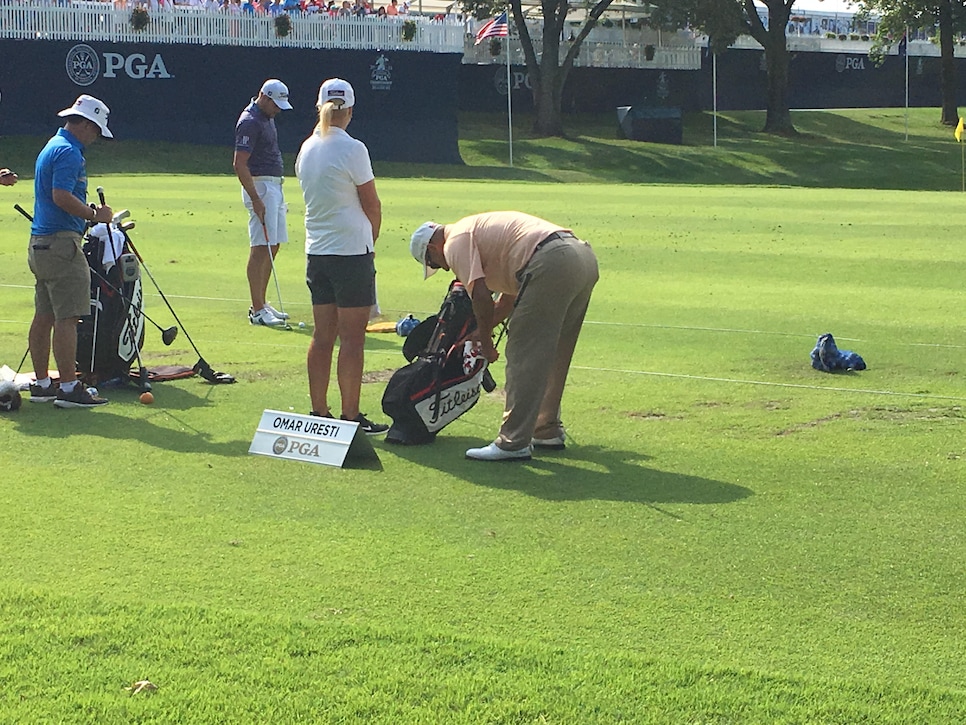 As did Dustin Johnson, the prohibitive favorite.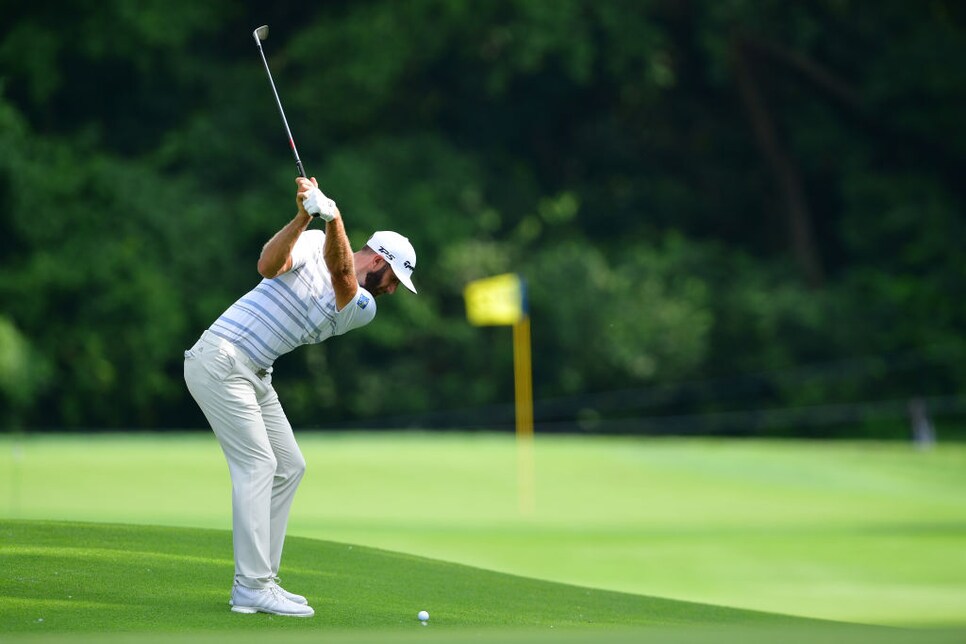 Figures. Johnson's never sweated a day in his life.
Come Thursday, the players will have to go back to pants, and the early forecast is calling for a slight respite from the heat. Still, given the Missouri humidity, you better believe the field is enjoying their freedom while it lasts.