News
Omar Uresti understands criticism from win in club pro championship, but is disappointed by it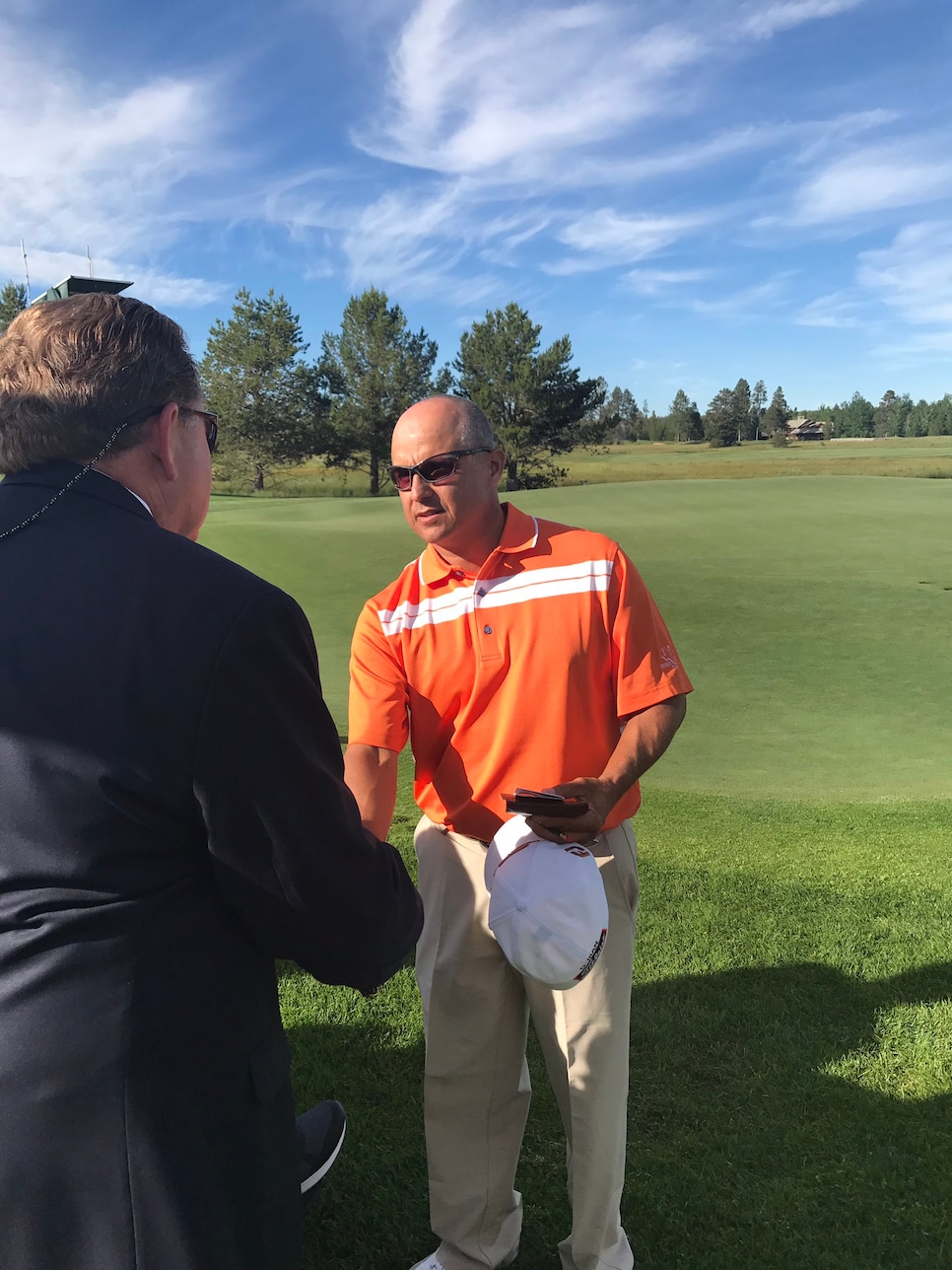 The criticism stemmed from the fact he was a long-time member of the PGA Tour (he had 356 career starts, though without winning) playing against club and teaching professionals whose job requiremenets leave them with substantially less time to devote to their own games.
"It does bother me," Uresti said Monday. "It is a little disappointing. At the same time everybody has their own opinions. I totally understand where they're coming from. It's not the first time it's gone on. I've always understood both sides of the story."
The criticism first surfaced in 2015, when he finished fifth in the PGA Professional Championship, was amplified in 2016 when he finished second, and reached a crescendo with his playoff victory over Dave McNabb, the head pro at Applebrook Golf Club in Malvern, Penn., this year.
But Uresti argues that, as a lifetime member of the PGA of America, he is playing by the rules the organization has in place that allow former tour players who are PGA of America members to compete in its championship and that he has paid his dues, both monetarily and in other ways.
"A lot of people don't know what I do on the side," he said. "Not that I'm a full-time shop guy. But I have some kids and juniors who I teach on the side. I give free pointers to members at Onion Creek where I play and practice. I host a fundraiser for The First Tee of Greater Austin the Omar Uresti Invitational. I play in other fundraisers.
"I've been paying my dues to the PGA of America since 1993. During all those years I did play and travel, I played in hundreds of pro-ams. I gave lots of tips to these amateurs. One of the biggest things in the PGA of America is to promote the game. I've been promoting the game for as long as I can remember."
He also noted that he was not the only former touring pro in the field.
"I know how much a lot of the guys in the shops work, how much time a lot of them put in, and respect them for that. They don't have the time to put into the game that they'd like. At the same time there were a lot of former touring players that were at this tournament. I walked out onto the range the first practice-round day and thought this could almost be a Web.com tournament from the mid-'90s."
Oresti said the rules as they stand now are fair and that "they're not planning on changing anything any time soon. I talked to Mr. [Paul] Levy [president of the PGA of America] after my victory, and he said they weren't planning on making any changes."
In the meantime, like the other top 20 finishers at the PGA Professional Championship who have qualified for the PGA Championship in August, Oresti will be preparing to play at Quail Hollow Club.