The Loop
PGA Championship 2018: Brandon Stone damages hole on near ace; Thomas Pieters takes a picture
Bellerive Country Club's 16th hole is a brute of a par 3, yet it found itself under an aerial assault late on Saturday afternoon at the PGA Championship. First Matt Wallace made a hole-in-one on the 237-yard hole with a tucked-right pin, a feat so surprising that CBS' Verne Lundquist called him Mike Wallace. But a little later, Brandon Stone did everything but make an ace on the hole.
Watch and listen as Stone's shot hits on the front edge of the hole and clangs — and we mean CLANGS — off the flagstick before winding up about six feet away:
The shot did such damage to the hole that playing partner Thomas Pieters grabbed his phone to snap a photo: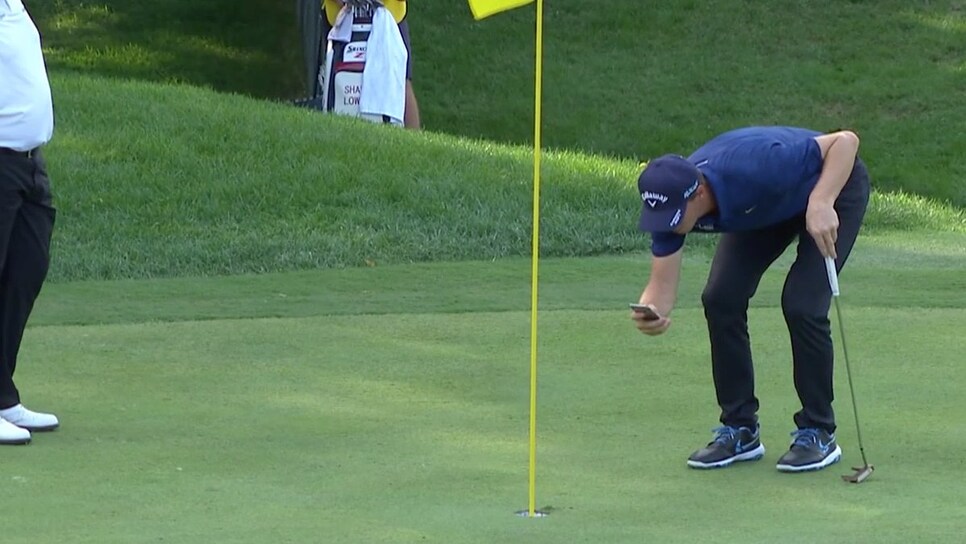 Unfortunately for those involved — and those playing in the groups behind — the crater caused a bit of a delay. And when play resumed, Stone missed his birdie attempt to walk away with an extremely disappointing par. At least he'll probably wind up on Thomas Pieters' Instagram account later.