News
PGA Championship 2017: Will Quail Hollow get another major? Here's how other first-time major venues have fared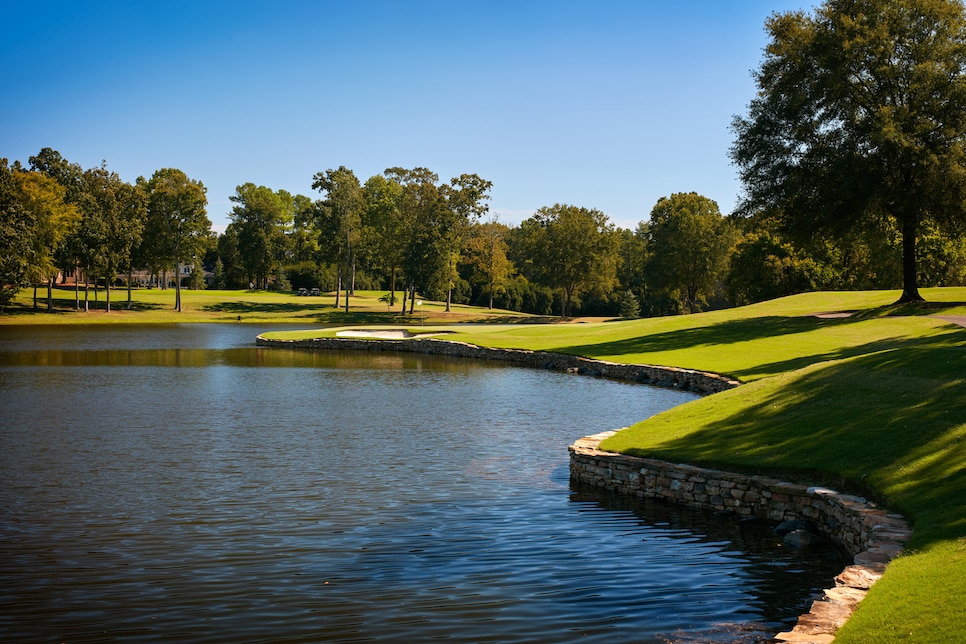 Photo by Gary Kellner/PGA of America via Getty Images
CHARLOTTE — What kind of impression has Quail Hollow Club made as a first-time major-championship venue? How about the fact that before the 99th PGA Championship officially got underway on Thursday, PGA of America officials had all but guaranteed they'll be bringing the event back to the Queen City course.
"We think the championship just sets up well here at Quail Hollow," PGA CEO Pete Bevacqua said on Wednesday. "So we of course need to get through this week, but I would tell you … we can't wait to get back here. I think it's 100 percent in our plans to bring the PGA Championship back to Quail Hollow."
Such praise for a rookie major venue isn't entirely unheard of—Bethpage Black was lauded at the 2002 U.S. Open before the championship had wrapped up with Tiger Woods taking the title, and quickly awarded a second U.S. Open just seven years later. But with other first-time hosts in recent years (Chambers Bay and Erin Hills to name two), there has been a wait-and-see attitude about reviewing rookie layouts.
So how have first-time venues generally fared with their maiden majors? We went back and looked at courses that hosted their first majors since 1990 and offered a breakdown of how their debut went.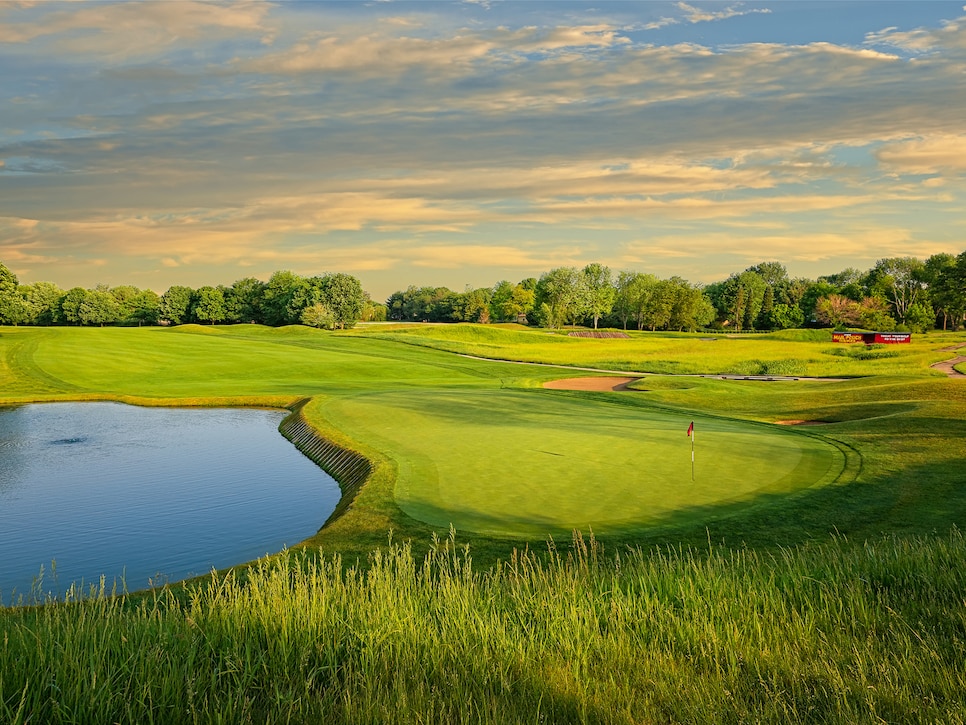 Dave Sansom/Courtesy of Crooked Stick
The Pete and Alice Dye design hosted the 1991 PGA Championship, memorably won by John Daly. The legend of Long John remains, though it wasn't strong enough to bring another major to the Indianapolis area course, which has since become part of the rotation for the BMW Championship.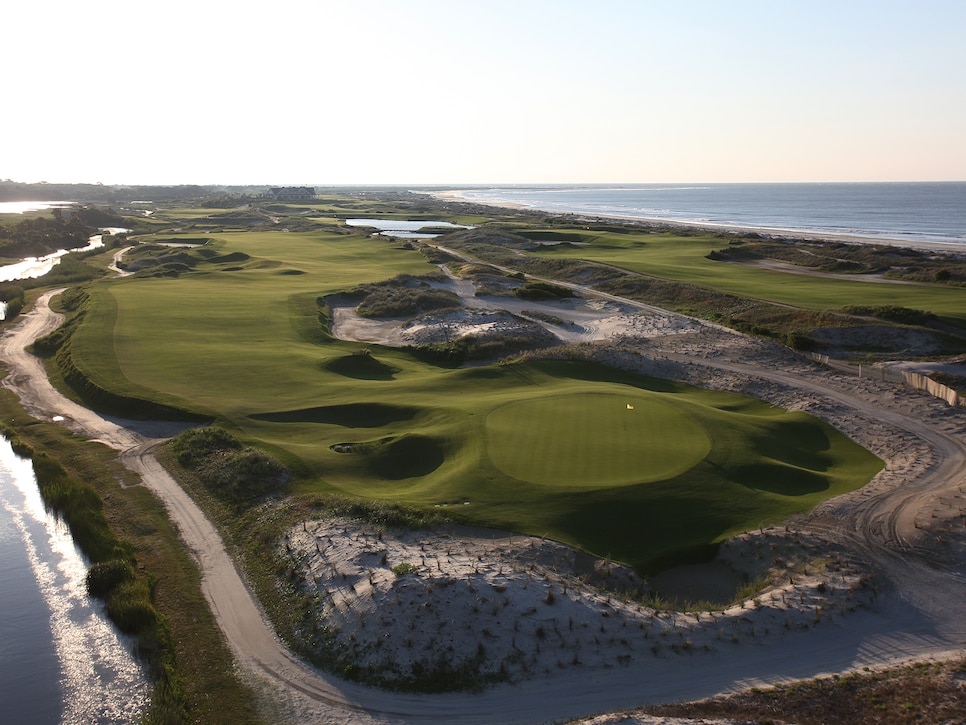 Pete Dye designed Kiawah specifically to host the 1991 Ryder Cup. Ever since, it has been well-received by golfers -- rising inside the top 20 of Golf Digest's 100 Greatest Courses -- as well as tournament officials, as the Ocean Course hosted the 2012 PGA, and it's set to hold another PGA Championship in 2021.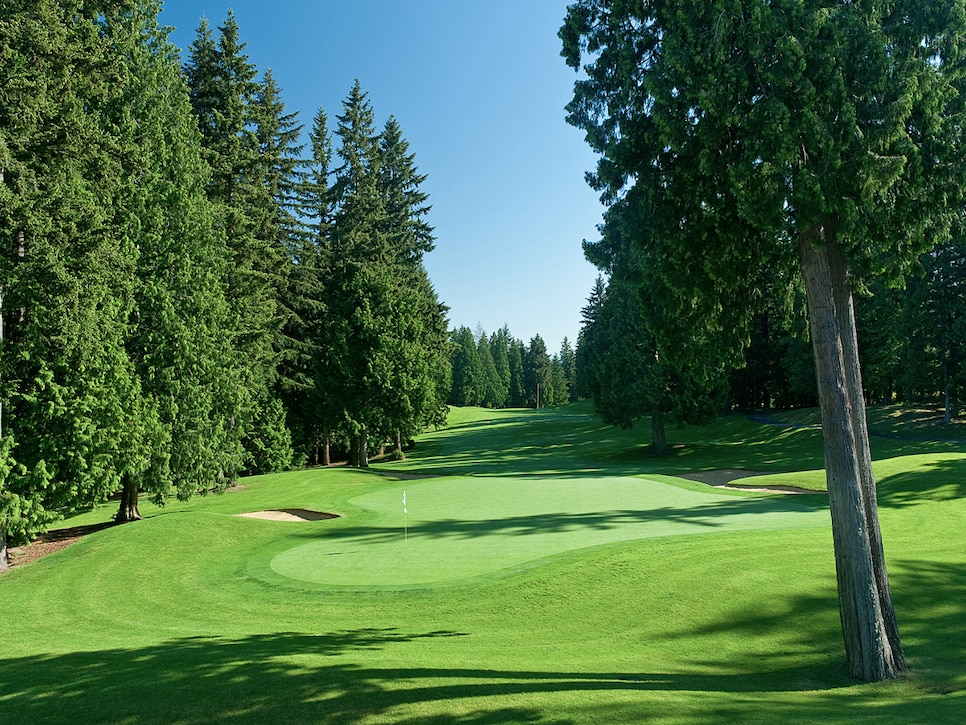 Redesigned by Rees Jones in 1996 ahead of the 1998 PGA Championship, the tree-lined layout outside of Seattle recently hosted the KPMG Women's PGA Championship, and has also hosted a U.S. Senior Open. But tipping out just below 7,000 yards, it's unlikely Sahalee will host a men's major once again.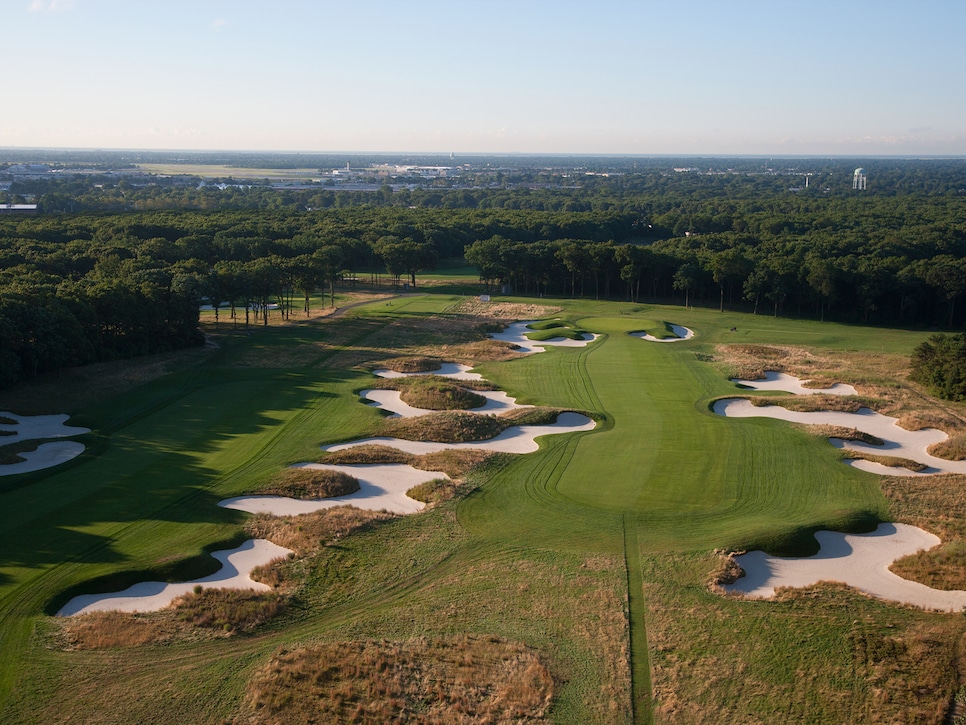 The A.W. Tillinghast course made a stirring debut when it became the first municipal facility to host a major with the 2002 U.S. Open. Just seven years later, in 2009, it held another U.S. Open and has since host the PGA Tour's Barclays in 2011 and 2016. Bethpage Black will also be the site of the first PGA Championship to be held in the PGA of America's new May calendar spot in 2019, ahead of hosting what is likely to be a uniquely boisterous Ryder Cup in 2024.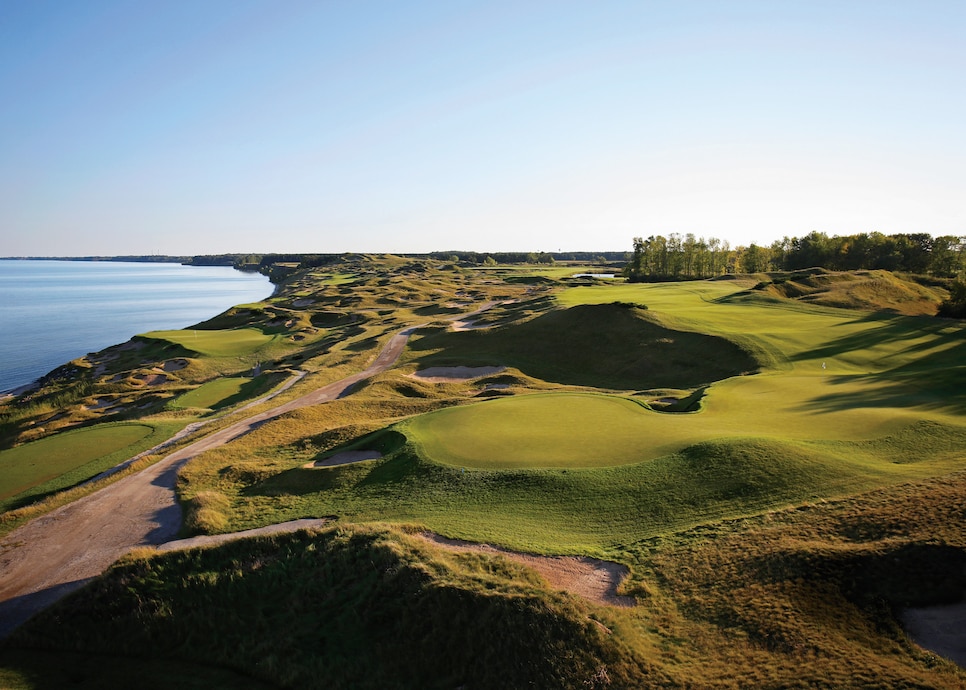 Another public course with an overly positive reception, though unlike Bethpage, this was a brand-new course, designed by Pete Dye. After its major debut in 2004, the PGA Championship returned again in 2010 and 2015, and it'll host the Ryder Cup in 2020. With the PGA moving to May, it might be tougher for the PGA of America to return to Wisconsin, but expect the course to continue to hold big-time events for years to come.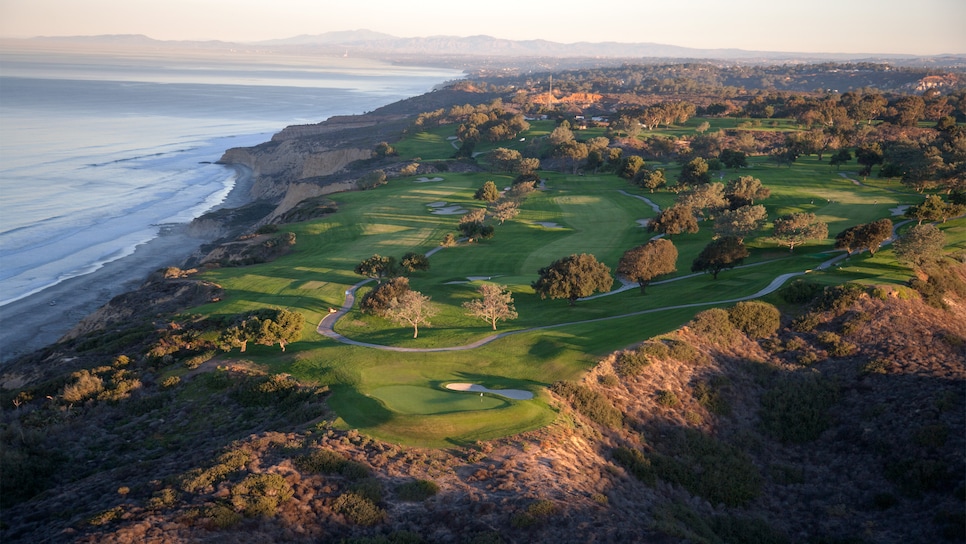 Though 50 years went by from Torrey's opening to when it would host a major, it was worth the wait—as the coastal public course was the site of Tiger's epic victory over Rocco Mediate in the 2008 U.S. Open. The South Course will again host the U.S. Open in 2021.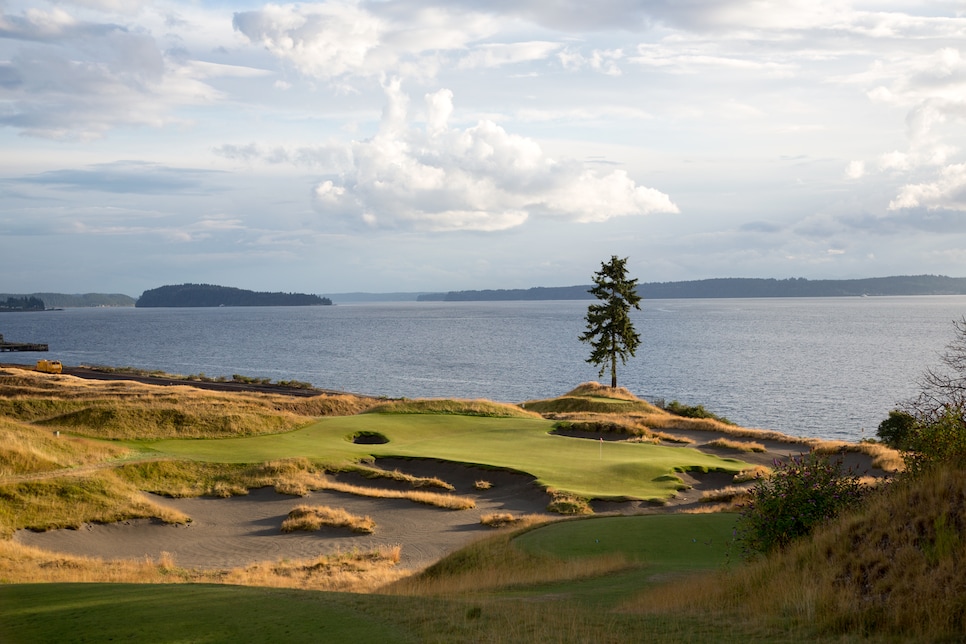 Bumpy poa-annua infested greens gave Chambers Bay a bad first impression with many, but the Robert Trent Jones II layout boasts amazing views off the Puget Sound and a stellar layout ranked No. 24 on Golf Digest's 100 Greatest Public courses. It's unclear whether Chambers Bay will be given a second chance, but it is working to improve its greens and has added new angles with tee boxes in the hopes that the USGA will call again.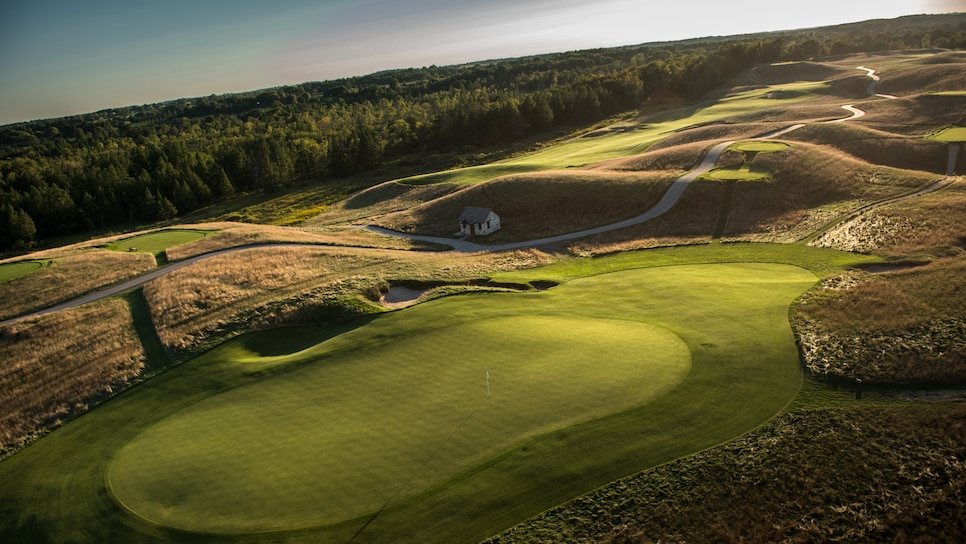 The dust is still settling from this year's U.S. Open, but all signs are positive that the USGA is interested in heading back to Erin. Some might've complained about the low scores, but that was more due to lack of wind than course setup. Expect the course to play much tougher if it gets another U.S. Open.