News
PGA Championship 2017: Why more fans should be rooting for Hideki Matsuyama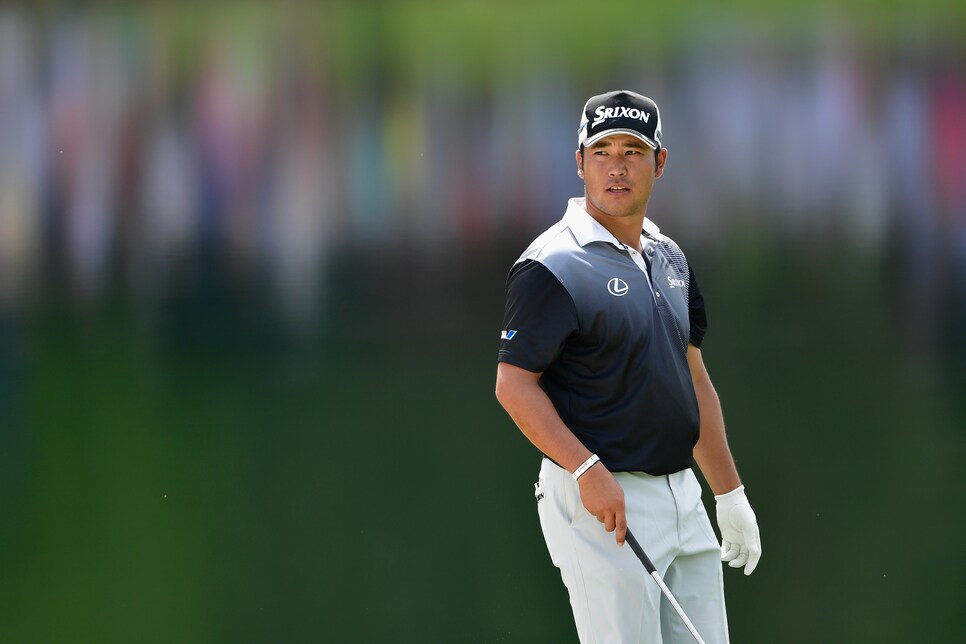 CHARLOTTE — I feel bad for Hideki Matsuyama. I realize that will sound ridiculous to most. The 25-year-old doesn't need my pity, or anyone else's. He has the world ahead of him. And, potentially in the next 18 holes, a major to his credit as he sits just one back of Kevin Kisner's lead heading into Sunday's final round at the PGA Championship.
That's what made the scene seem odd on Saturday at Quail Hollow as Matsuyama, the 36-hole co-leader and No. 3-ranked player in the world warmed up for his third round with little fanfare. The Japanese phenom's swing is a marvel. Who wouldn't want to watch?
Earlier in the week, the galleries at the range were three deep to get a glimpse of Jordan Spieth and other fan favorites. It seemed strange that Matsuyama, a five-time PGA Tour winner coming off his latest victory at the WGC-Bridgestone Invitational, wouldn't capture at least a couple dozen enthused fans.
That Matsuyama is from Japan naturally makes it a tougher for American fans to connect with him. Though his understanding of English is improved, in interviews, his translator is by his side. We're also living in an era where social media connects fans to professional athletes on an everyday basis. What did Rickie Fowler or Justin Thomas eat yesterday? It's probably on Instagram or Snapchat. It's a level of humanizing these professionals like never before. But Matsuyama isn't on social media, and that might be costing him the fans he deserves.
Matsuyama has the qualities the rest of the world's best players have. Tremendous power. Flair for the dramatic. The ability to go really low, as he did with a final-round 61 last week in his five-shot win at Bridgestone. Or his numerous other stellar performances over the past couple of seasons. My colleague Jaime Diaz did a wonderful job of getting to the heart of this last month at Birkdale.
Seeing him prep for the third round, there was a peaceful rhythm in which Matsuyama struck his putts, and then moved over to the range. He gave a little fist-bump to Paul Casey's caddie, John (Longsocks) McLaren. Even with his fellow tour pros, Matsuyama is a bit of a recluse, but there is a respect and admiration for his game that stands out.
"Hideki's game has long been major ready," Jordan Spieth said earlier in the week.
Without the attention the other game's stars receive, Matsuyama might well win his first on Sunday, a breakthrough that might finally grow him a proper follow.