News
PGA Championship 2017: Rickie Fowler bounced back when he needed it most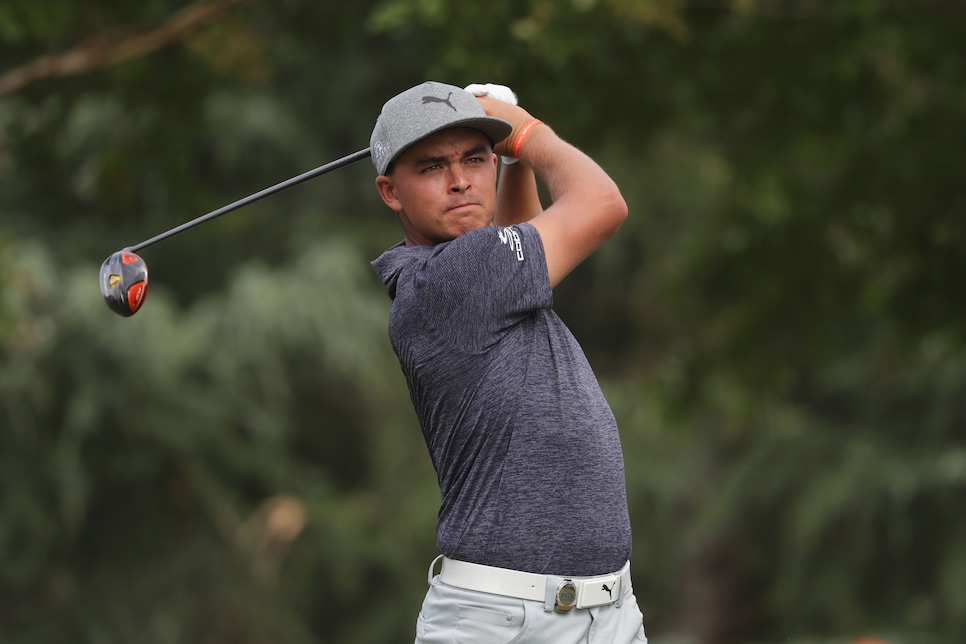 CHARLOTTE — For all the Spieth-vs-McIlroy storylines at this year's PGA Championship, perhaps the player truly in the crosshairs is Rickie Fowler.
Following a second-half slump last season, the 28-year-old has cobbled together a fine bounce-back campaign, winning the Honda Classic and posting eight top-10s in just 16 events. Better yet, Fowler clearly views Quail Hollow as friendly confines, with a victory and two other top-six finishes at the venue.
However, with Sergio Garcia claiming the green jacket, the weight of the "greatest player to never win a major" label now falls on his shoulders. And with less-than-stellar Sunday showings at Augusta National and Erin Hills, whispers are growing, justifiably or not, on Fowler's mettle.
So when Fowler threw away his two-under start with a triple bogey at the par-4 fifth—his second shot failed to get out of a fairway bunker, and proceeded to make a mess from there—a share of contemptuous, "Here we go again" looks sprung among those following the McIlroy-Fowler-Rahm power pairing.
"I just kind of—a little mental mistake, forgot a swing cue I usually think of and missed the drive," Fowler said after his round. "Kind of compounded from having that mistake."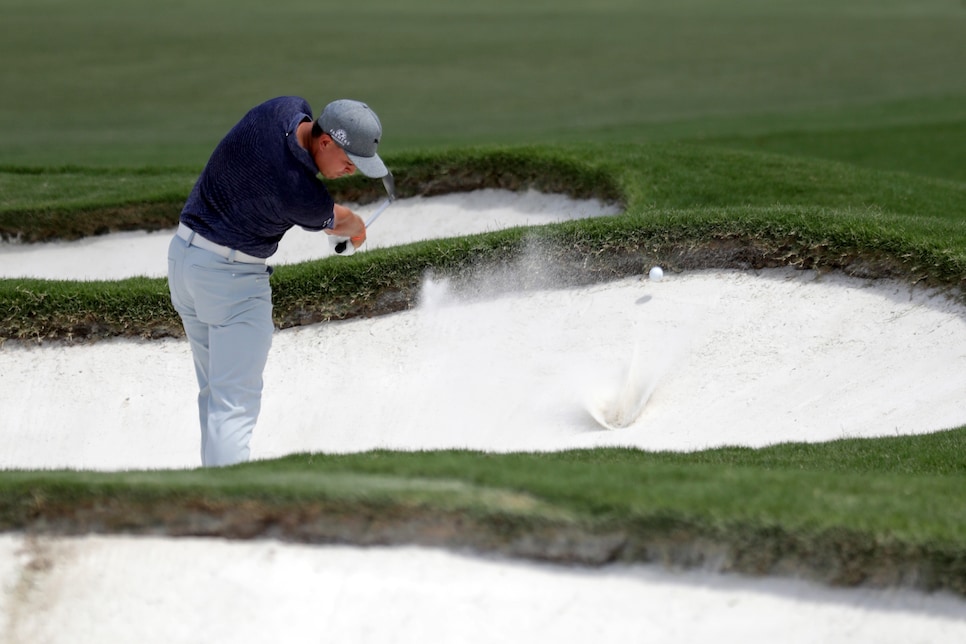 Never mind that Quail Hollow's fifth claimed its share of victims during Round 1, or that his day wasn't even a third complete. When the going gets tough, his critics claim, Fowler gets going...in the other direction.
Instead, Fowler answered, and answered with force, carding birdies at the seventh and ninth to get back into red numbers.
"Just have to put that behind me and move on," Fowler said about the fifth. "It would be nice not to have it."
While he didn't light the world on fire on the back, Fowler kept things steady as the course became firm and fast. He traded a bird at the 10th for a bogey at the 11th, made a three at the risk/reward 14th and navigated the Green Mile without incident. When the smoke cleared, it added up to a two-under 69, two back of leaders Kevin Kisner and Thorbjorn Olesen.
"It's good," Fowler said. "I've been swinging well. I had a great week Saturday, Sunday last week at Akron.
"I feel like right now we've been making really good swings short, mid-iron. Just see if we can put ourselves in the short grass as much as possible so we can go ahead and do that."
It's foolish to say this was a defiant rebuttal to his naysayers; the Wanamaker Trophy is not won on Thursday, and history rarely remembers Round 1, washed away by weekend action.
Conversely, with a handful of major misses in his back pocket, he's put himself in position to right those wrongs. And in a moment when that standing could have went south, Fowler not only stayed afloat; he soared.
"I just need to continue to do what we've been doing," Fowler said.
If he accomplishes that, what a story it will be.