PGA Championship 2017: Players are crying foul on Quail Hollow's fourth hole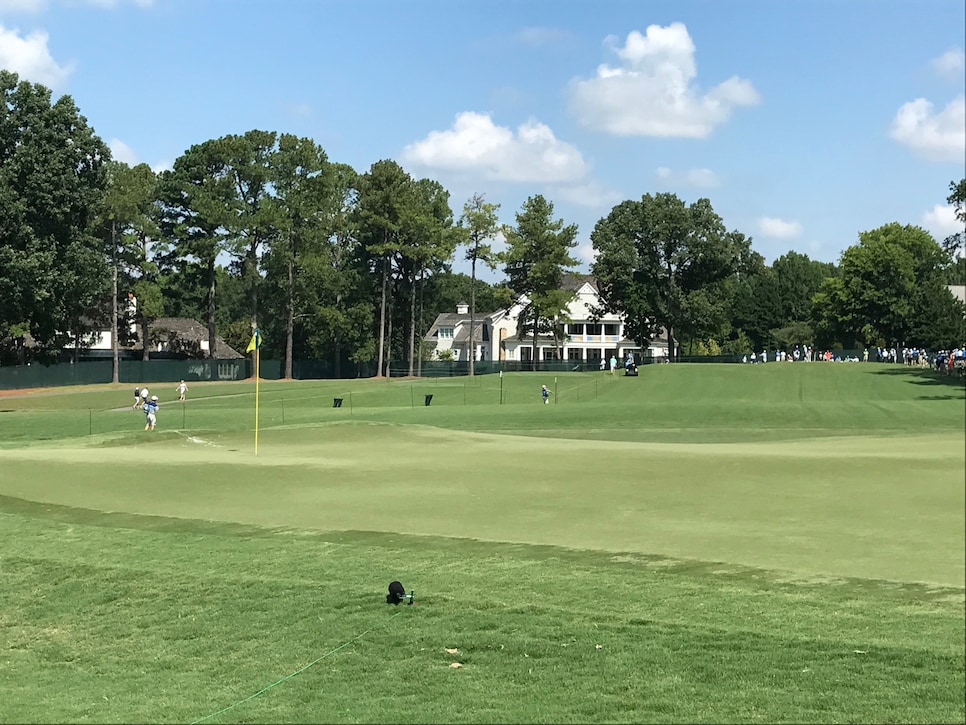 CHARLOTTE — Quail Hollow underwent a massive overhaul to host the 2017 PGA Championship, installing a new strain of grass and destructing and recreating multiple holes. Though most of the changes haven't garnered much protest from players or caddies, the new fourth hole is becoming the subject of controversy.
On paper, the fourth looks innocuous: a par-3 tapping out at 184 yards, with three bunkers fronting the green. Closer inspection, however, reveals severe, sporadic mounding throughout the green, knocking most tee balls—even those of the accurate variety—off the dance floor. Worse, many of the funnel areas present their own challenges, with little flat real estate to land chips.
A nasty Thursday pin position didn't help matters, with the flag planted behind a trap and a drastic fall-off steps in back of the cup. To say it's a tight window is incorrect, as that assumes there is one.
The early stats and sentiments back this up. From the morning wave, just one player—David Lingmerth—made birdie, and midway through the afternoon, the hole boosted a -0.646 plus-minus average, tied with the 449-yard par-4 fifth as the toughest hole in the round.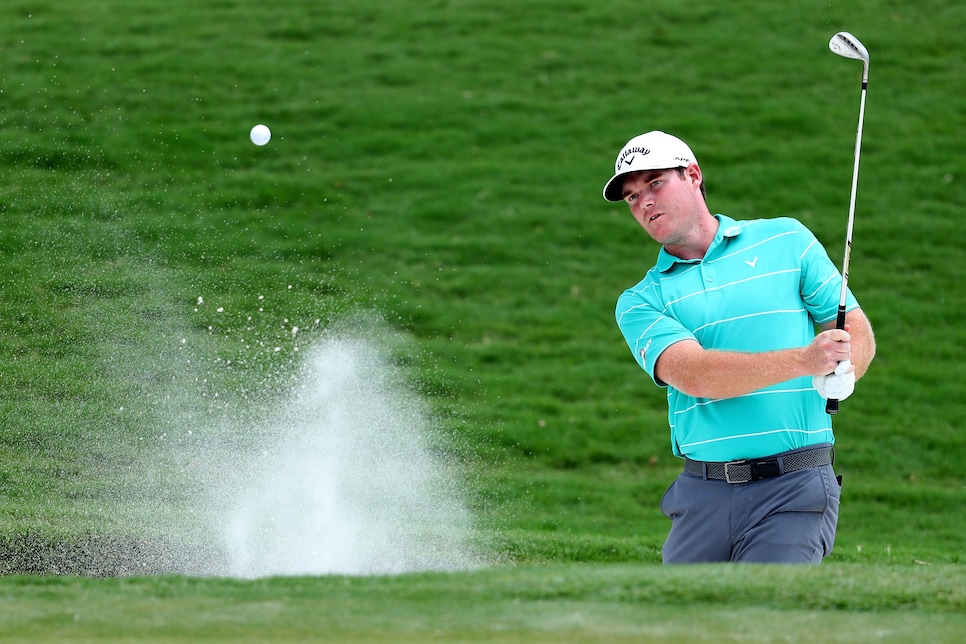 Following morning play, more than a few players let their opinions known on the hole's configuration.
"I think it's definitely not like the other 17," said Grayson Murray, among the first-round leaders after a three-under 68. "I mean, that's the only way to put it. I played with Peter Uihlein today, and he hit a shot. I think he hit a 7-iron, and he landed two feet left pin high and it goes over the green and he makes 4. That's a little absurd."
"Fourth green is a little dicey," added Tony Finau, who posted a two-under 69. "I think you have a forced carry on the front and the back kind of slopes away. Not my favorite green … I think that's—out of the changes they have made, that's the only hole I probably don't really like, just because of that."
Though Patrick Reed wasn't as harsh in his comments regarding the green, he noted the pin position was a tad questionable.
"As this day gets warmer and firmer and faster, it's going to be really hard to get close to that flag," Reed remarked. "I hit a full 7 today, I launched it to the moon and I pushed it from where my line was right at the flag, landed three yards short of the hole and still went over the green."
Even Brooks Koepka, who's usually apathetic to these types of matters, mentioned it's too undulating and shallow.
"I think if they had made the green a little bit flatter, it would have been a little bit better," the U.S. Open champ said. "But it's not."
Unfortunately, because of said undulations, there's only so much officials can do with the pin positions in regards to a fair set-up.
This issue could be alleviated if the expected rainy conditions come, softening up the green and giving the players a reasonable chance. However, if the course stays in its current state, the PGA of America could have some angry golfers to answer to this weekend.