News
PGA Championship 2017: Jordan Spieth, Rickie Fowler and Bud Cauley weren't going to miss seeing one of their own break through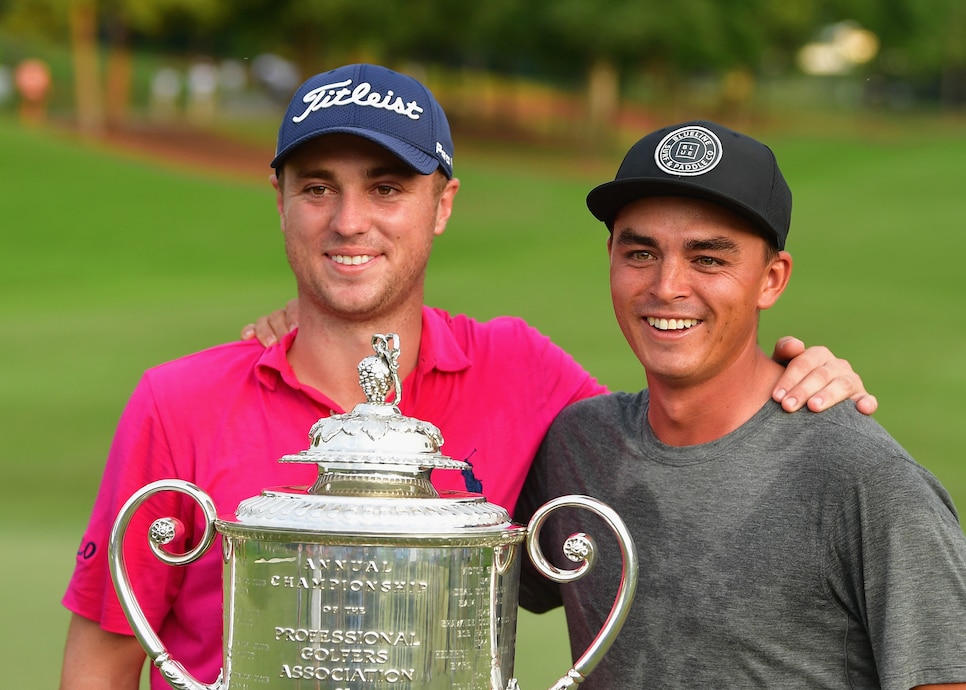 Stuart Franklin/Getty Images
CHARLOTTE — Justin Thomas knows all about the role of dutiful bro. He's played it a time or two, waiting by the 18th green as Jordan Spieth or Rickie Fowler or another close friend claimed various tournament titles. It was only natural then that when it came Thomas' turn to grab the heavy hardware, the 24-year-old winning the PGA Championship by two strokes on Sunday, his buddies were there to share the moment and have J.T.'s back.
Watching by the final hole at Quail Hollow Club on Sunday, clad in T-shirts and jeans, were Spieth and Fowler, along with Thomas' roommate, fellow University of Alabama golfer Bud Cauley. As Thomas walked off with a closing 68, the hugs from the buds were real and meaningful. And they were there again outside the scoring area for another round of congratulations.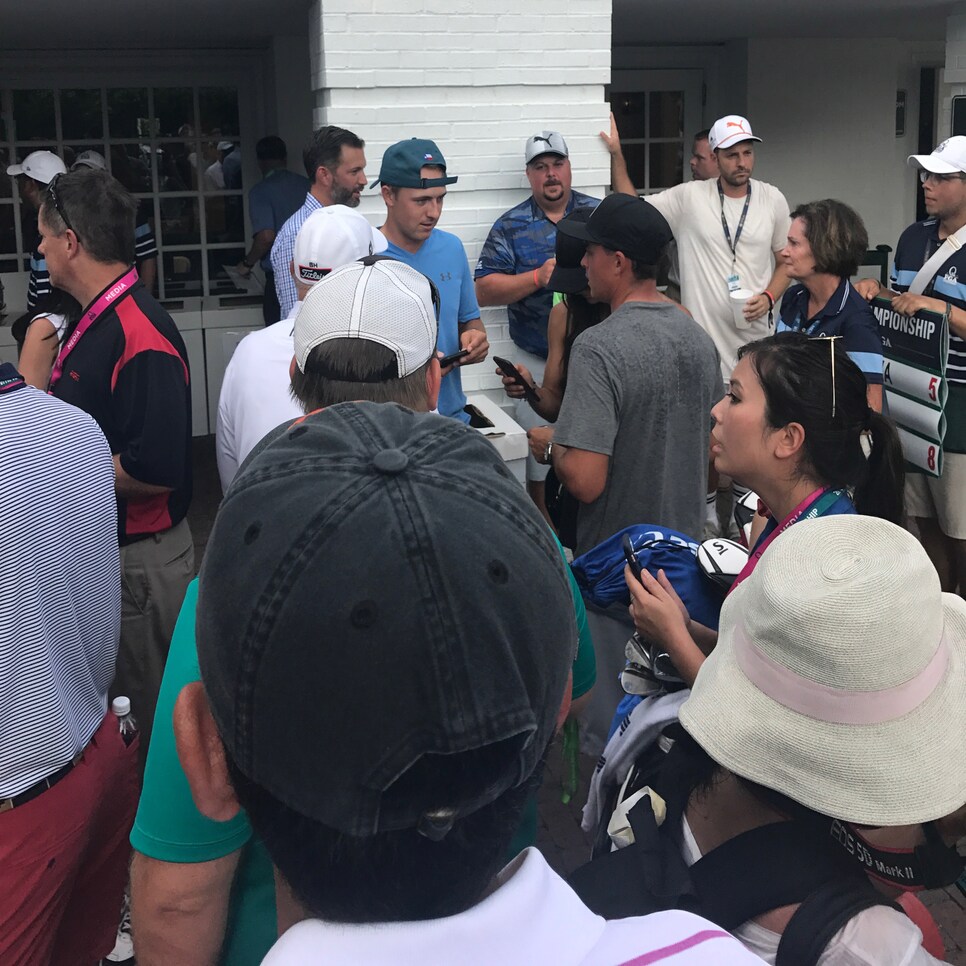 "It's awesome, and I think they know I would do the same for them," Thomas said of having them around. "It's a cool little friendship we have."
We all know Spieth's long ties to Thomas, going back to their junior golf days. How can you forget moments like this: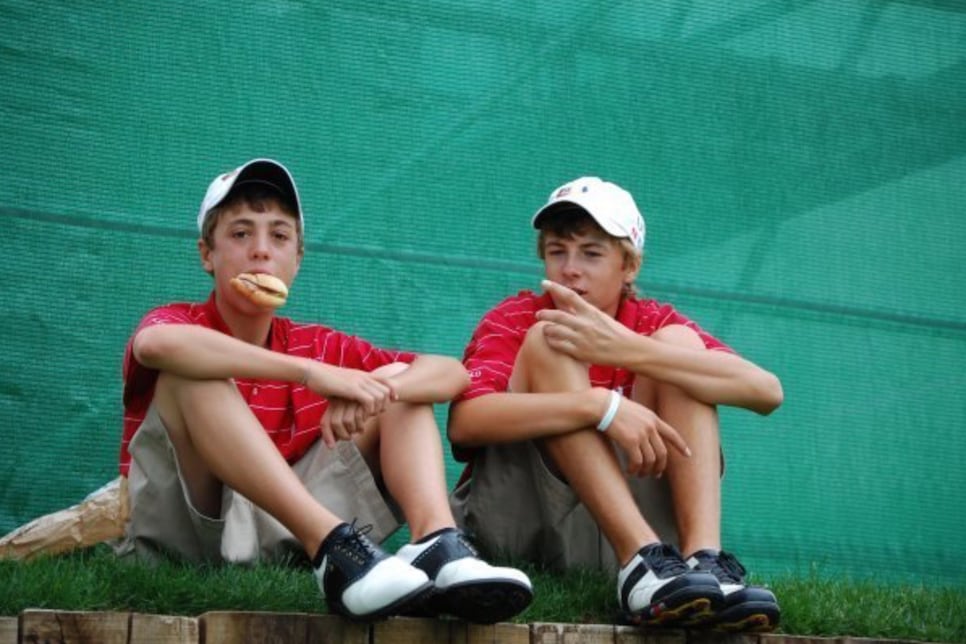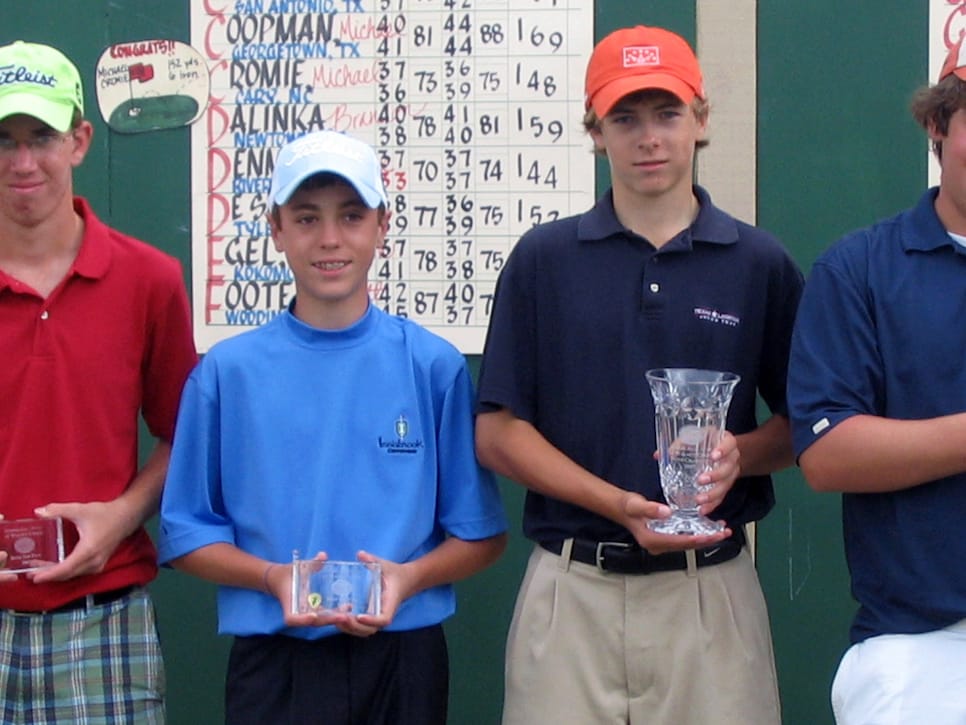 Cauley, who shares a house with Thomas in Jupiter, Fla., finished his final round Sunday, shooting a 70 to finished T-33, at around 2:30, or roughly 10 minutes before Thomas teed off. Still he stuck around to see what might happened. And was happy he did when Thomas achieve his dream.
"J.T. and I spend a ton of time together," Cauley said. "It's always something we're joking about, winning tournaments or winning major championships. It's pretty cool with all the talking about it we've done, to see him get it done today."
Asked how they would celebrate, neither Spieth, Fowler or Cauley would give up any specifics, their mischievous grins speaking for themselves. These guys are getting good at celebrations, so it's likely this one won't be a bust.
"I think that kind of shows, you know, where the game is right now, where all of us are," Thomas said. "I mean, we obviously all want to win. We want to beat the other person. But if we can't win, we at least want to enjoy it with our friends. I think that we'll all be able to enjoy this together, and I know it's going to make them more hungry, just like it did me, for Jordan at the British, or whatever you want to say."