News
Roommates Bud Cauley and Justin Thomas hope their chemistry pays off in New Orleans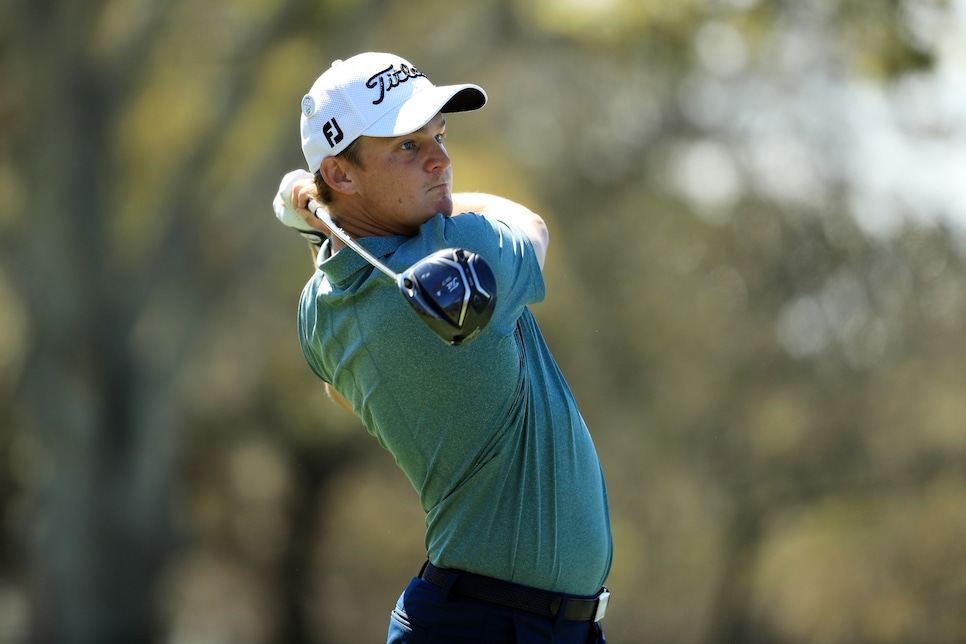 Photo By: Richard Heathcote
The prized possession in the house they share in Jupiter, Fla., is a pool table specially designed with crimson-colored felt and the fabled 'Bama logo. So if you're looking for chemistry and energy between partners in this week's Zurich Classic, then look no further than the Roll Tide team of Bud Cauley and Justin Thomas.
Their insane love of Alabama has them traveling to Tuscaloosa for football games when they're not shooting pool or practicing at The Bears Club and Medalist G.C. during breaks at home.
"We're racked up a couple games on that [table]," Thomas was telling me before leaving for New Orleans. "If this was a golf/pool contest, I'd like our chances even more."
They are one of two teams from the University of Alabama golf program competing in this week's team championship at the TPC Louisiana. Trey Mullinax and Bobby Wyatt will also be representing the Crimson Tide.
Cauley was a junior when Thomas made one of his visits to Alabama but they never connected until after school. Cauley turned pro his senior year and never had a chance to team up with Thomas in a college event. Their compatibility developed while Cauley identified himself among a peer group now in their late 20s that included Rickie Fowler, Peter Uihlein and Patrick Reed. "You could put us in any sort of situation," Thomas says, "and we'd have fun."
Only five players prior to Cauley earned their PGA Tour cards without going to Q School, and it's an illustrious list comprised of Gary Hallberg, Phil Mickelson, Justin Leonard, Tiger Woods and Ryan Moore, with Jon Rahm joining the group last year. Only Woods and Mickelson qualified with less starts than the 10 it took Cauley to earn full-time playing privileges for the 2011 season. This was lost on Ernie Els when they were paired together in the Frys.com Open that year, when Els asked Cauley when he was going to turn pro. Cauley shot 66 in the final round to finish T-3 and earn $340,000.
"I always looked up to him a little bit," says Thomas, who is five years younger. "He was the first person I reached out to once I got on tour [in 2014]. We started playing together, hanging out more. He's kind of become one of my best friends."
Thomas enrolled at Alabama in fall 2011 and won the Fred Haskins Award as the nation's top collegiate golfer the next spring. He was on a National Championship team in 2013 and turned pro later that fall.
Cauley's early success on tour was slowed by injury in 2014 when he tore the labrum in his left shoulder. He needed surgery which forced him to spend 15 months of inactivity on his couch, binge-watching movies and TV shows on Netflix.
"That drove me absolutely insane," Cauley says of those days. "It was frustrating professionally and not the way I saw my career going at all."
As Alabama coach Jay Seawell pointed out, Cauley was the type of player he needed to make take a day off. "It does deflate you," Seawell says of Cauley's mandatory downtime. "But it matures you at the same time. As much as it hurt, I think he learned to appreciate the game even more."
Swing instructor Matt Killen has the same takeaway after caddieing for Cauley at TPC San Antonio. "He hasn't lost any speed. None of injuries cost him long term," says Killen, who also works with Thomas. "Once he settles into golf, and gets back in the mode, he'll be able to score."
A T-3 at the CareerBuilder Challenge in January was the career builder Cauley needed for his confidence. Some of that scoring ability Killen referred to came through three months later in back-to-back top-10s at the RBC Heritage (where he opened with a 63) and the Valero Texas Open (where he was tied for the lead with Tony Finau after opening rounds of 70-66).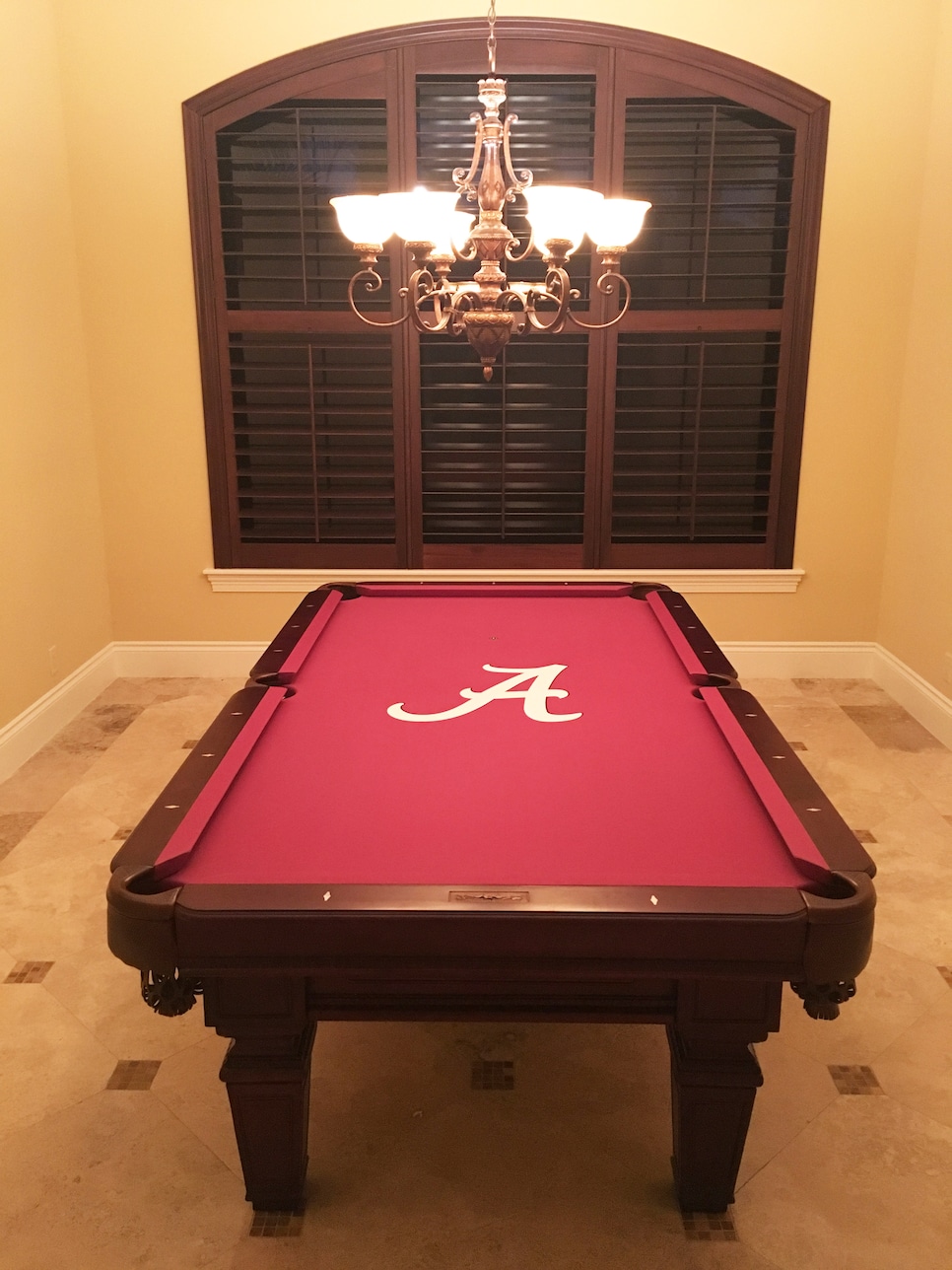 One thing for certain, he's got a strong partner. Now 23, Thomas has established himself among the players of his generation with three victories in the 2016-'17 wrap-around season. That doesn't account for the wins they've recorded among the matches played by tour pros living in the Jupiter area. Unless it's a Wolf game, Cauley and Thomas are always partners.
"I know he's excited where his game is at, and I am, too," Thomas. "Because he's my partner this week."
In other words, rack 'em up.