The Loop
British Open 2017: Jordan Spieth's friends are happy he won -- and ready for the after party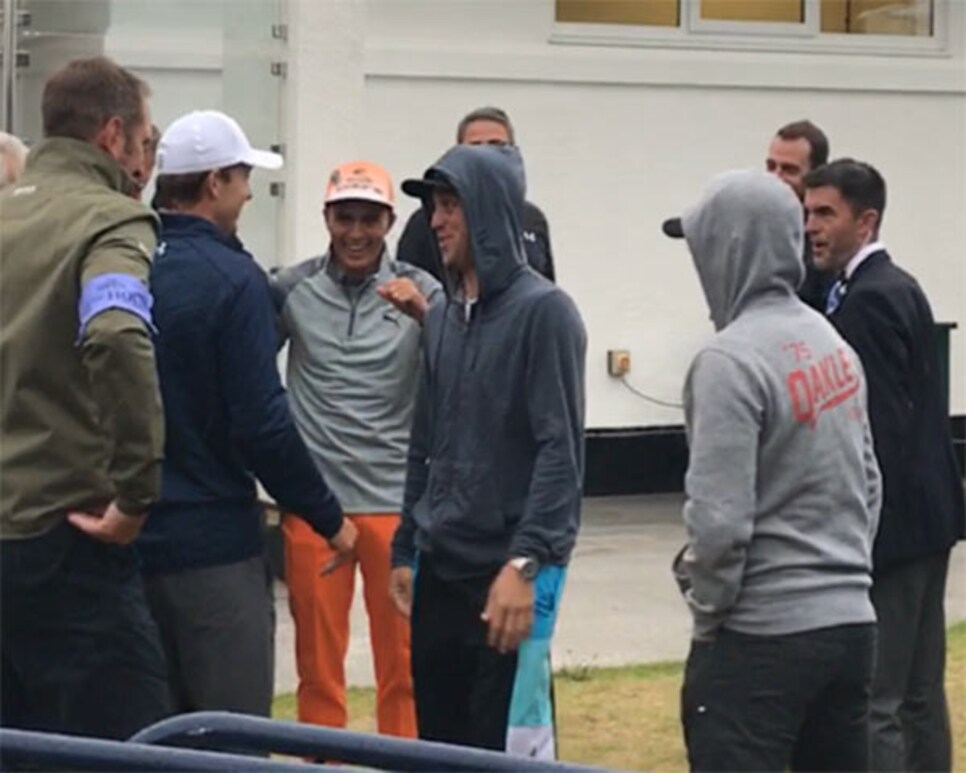 SOUTHPORT, England -- Through nine holes, Jordan Spieth started to believe those who said drinking from someone else's claret jug was bad luck. He won't have to worry about that anymore after winning one for himself.
On Sunday night, Spieth and several of his closest friends and colleagues will take a victory flight back home across the Atlantic Ocean with golf's oldest trophy like they did two years ago following Zach Johnson's win at St. Andrews. There will be fun. There will be laughs. And there will be booze.
"Who knows what's going to be in it tonight," Johnson said. "But, yeah, it does a good job of holding liquid."
Johnson's beverage(s) of choice on his victory flight were champagne and beer. But more importantly, he remembers the company.
"It was awesome," Johnson said. "It was fantastic, in a sense that they were all genuinely happy for me, much like tonight will be."
Johnson was one of five fellow PGA Tour pros staying in a rental house with Spieth this week. And almost all of them (Johnson, Rickie Fowler, Justin Thomas and Jason Dufner) were there as Spieth won his third major championship. After, Thomas, one of Spieth's #SB2K17 buddies, talked about how much the win meant for the crew that Spieth finished off the victory.
"I know how bad that would have hurt and stung, I mean, it would have stung his buddies, He's going to learn and probably get a lot more out of this than he has other stuff in the past."
And Johnson was in awe of Spieth's ability to turn his day around after that wild 13th hole.
"Once you think he's out or he's on a downward spiral, it's almost like a shotgun goes off. He almost went eagle, eagle, let's be real, he almost made a hole-in-one. Makes a bomb, makes a clutch putt, and obviously, did what he had to do on 18."
Spieth had plenty of interviews and photos to tend to in the immediate aftermath of his latest major title. But as he headed to the media center, he finally got a chance to catch up with his friends. As they congratulated him (and gave him a little ribbing for making things so dramatic), you could tell how happy they were. But after a long week, you got the sense they were ready to get home -- and ready to let loose. When asked about the party plane, Thomas flashed a smile and said, "I'm sure it will be a fun flight home."