News
PGA Championship 2017: John Daly turned back the clock, if only for a moment, at Quail Hollow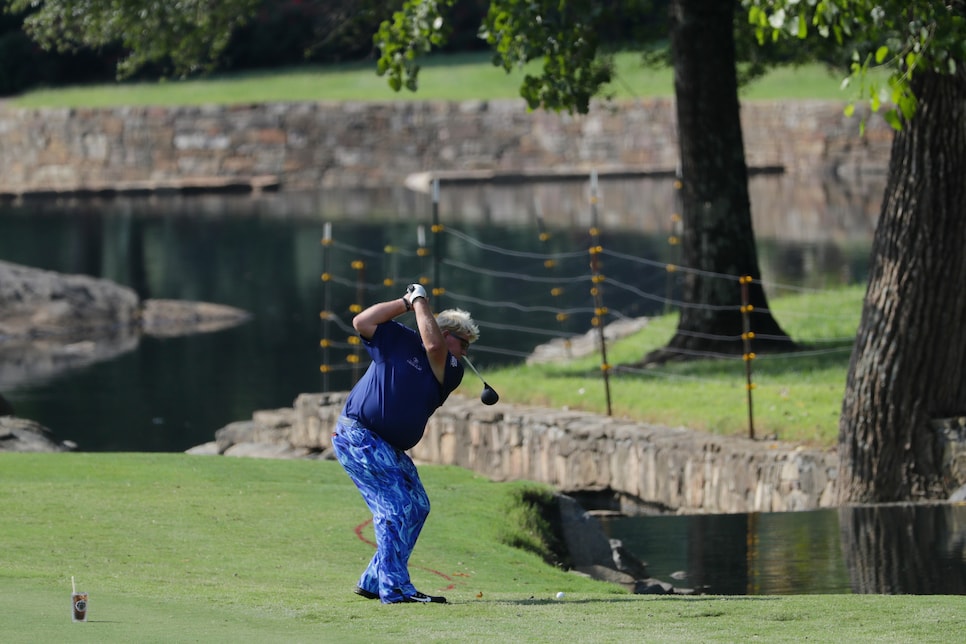 CHARLOTTE — Quail Hollow is often described as a bomber's paradise, but this wasn't what was envisioned. Then again, nothing about John Daly has ever followed convention.
There he was on Thursday, that glorious blonde mane and fish-tank pants shining in the Carolina sun. While the course did a number on marquee players like Jordan Spieth, Justin Thomas and Thomas Pieters, the 51-year-old Daly -- who knows a thing or two about bumps and bruises -- stood tough through 17 holes.
Daly took his lumps, bogeying the tough 525-yard par-4 first and borderline-unfair par-3 fourth. Yet the two-time major winner responded to every hiccup, racking up four birdies on a morning where red was a rare sight on the score board. He made a tricky eight-footer for par on the 16th hole to sit just two back of the leaders.
And then he did what John Daly does, which is implode in extravagant fashion.
He left his tee shot on the par-3 17th well short, failing to get up and down. On the beastly closing hole -- an uphill par 4 reaching almost 500 yards -- Daly had just 180 yards in, only to send his second shot short of the green. What ensued was the thing of Greek tragedy, as Daly took five shots within 60 feet of the pin. In a matter of minutes, his tournament went up in flames. An episode emblematic of his career.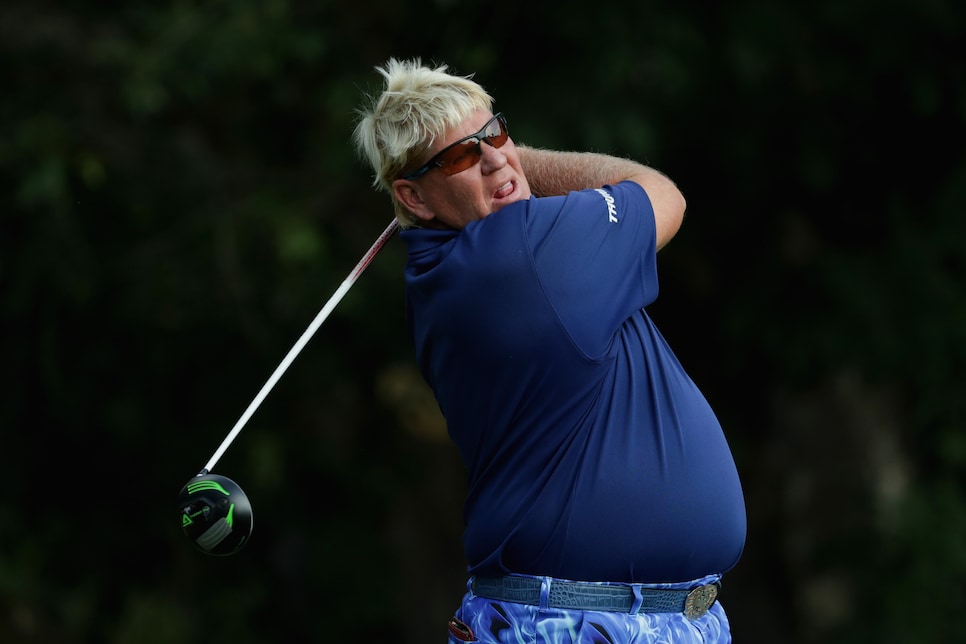 But when a golfer gets to this stage, crossing the finish line is inconsequential. It's about those fleeting moments when the world seems to stop and you've sprung out of a time machine. It's been 26 years since Daly etched himself as golf's ultimate Cinderella story, taking Crooked Stick -- and the sport -- by storm. His towering drives, go-for-broke mentality and public-course persona lathered the galleries into a frenzy that week. Decades later, those sentiments rang true in Charlotte, garnering some of the biggest crowds today as word of Daly's feats spread across the property.
Since his 1995 Open Championship win, Daly's been more celebrity than player. You're more likely to hear about his wardrobe, outbursts, musical performances or presidential visits than anything he does inside the ropes. Even in those rare moments of prosperity -- such as his win at this spring's Insperity Invitational -- Daly's feats are overshadowed, for better and worse, by his personality.
Yet, while that personality and all that fuels it has its share of detractors, few players conjure such strong emotions and affinity from the common fan. He's the people's champ, helping dismantle the sport's stuffy overtones. Golf's conservative base may be at odds with John Daly, but he's done more than most for the game.
Daly wasn't available for comment after the round, understandable given his finish, one that puts him in a precarious position to make the weekend. But no matter. His play and the roars it produced -- however fleeting they were -- provided more than enough commentary.