The Loop
Your annual "John Daly is wearing *what*?" British Open report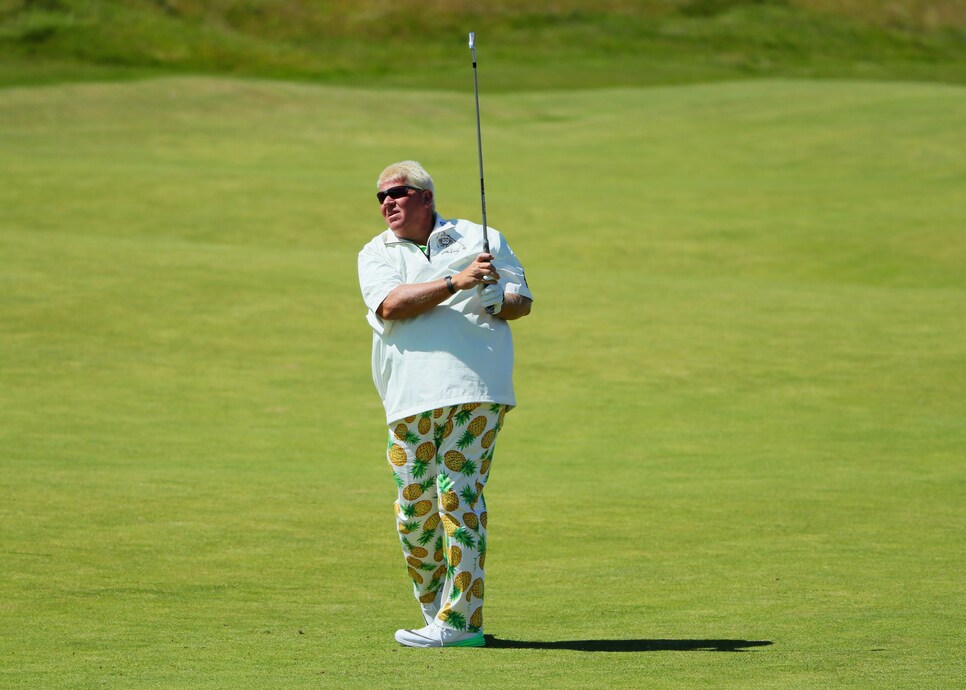 The British Open, being played for the 145th time this week at Royal Troon, is steeped in history. Many cite the farewell crossings at Swilken Bridge or the "Champion Golfer of the Year" celebrating his win by putting God knows what in the claret jug as their favorite Open traditions. But to me, one rite stands above the rest: John Daly's wardrobe selection. For Daly, thanks to his win at the 1995 Open Championship, is an eternal presence at the tournament. And though he's failed to replicate his conquest at St. Andrews over two decades ago -- since his victory, he's finished inside the top 25 at the Open just once -- his clothing never fails to make a splash.
Like last year, when he rocked baseball-themed garbs at the Old Course: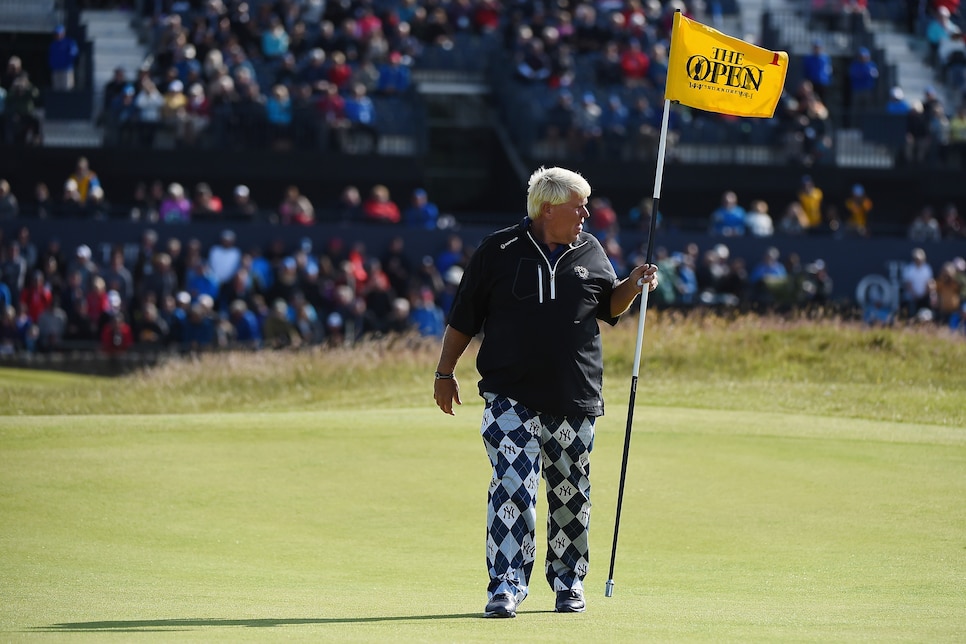 Or his SpongeBob SquarePants slacks in 2014: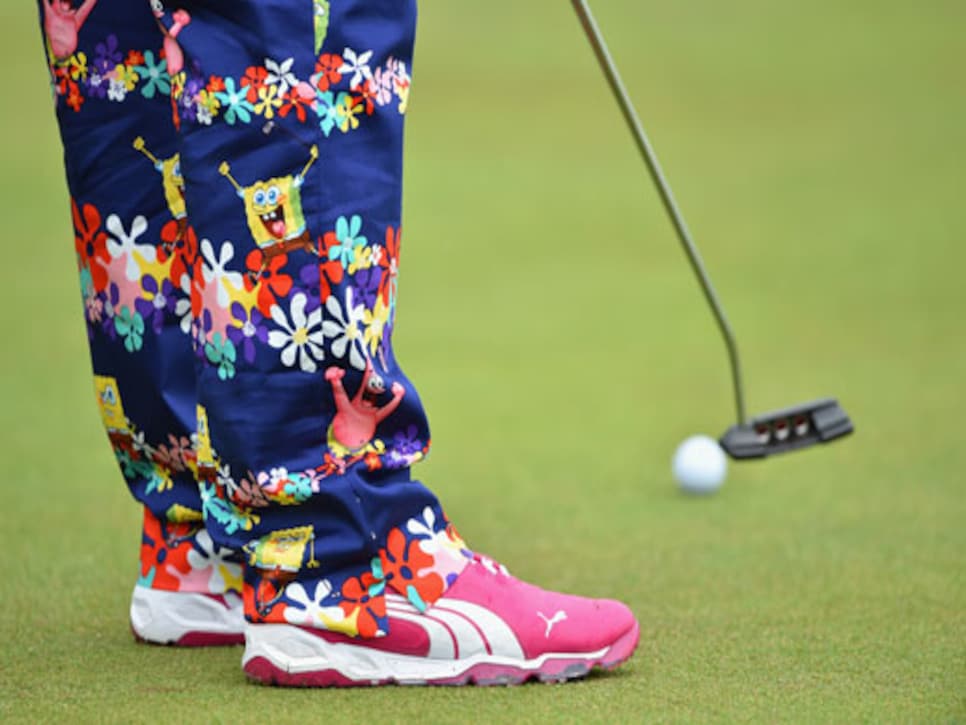 Like Tiger Woods playing at Firestone or Bill Murray performing at Pebble Beach, the people expect to be wowed by Daly's ensemble. They weren't disappointed with his outfit at Royal Troon on Wednesday, as the 50-year-old brandished pants decorated in a drink motif: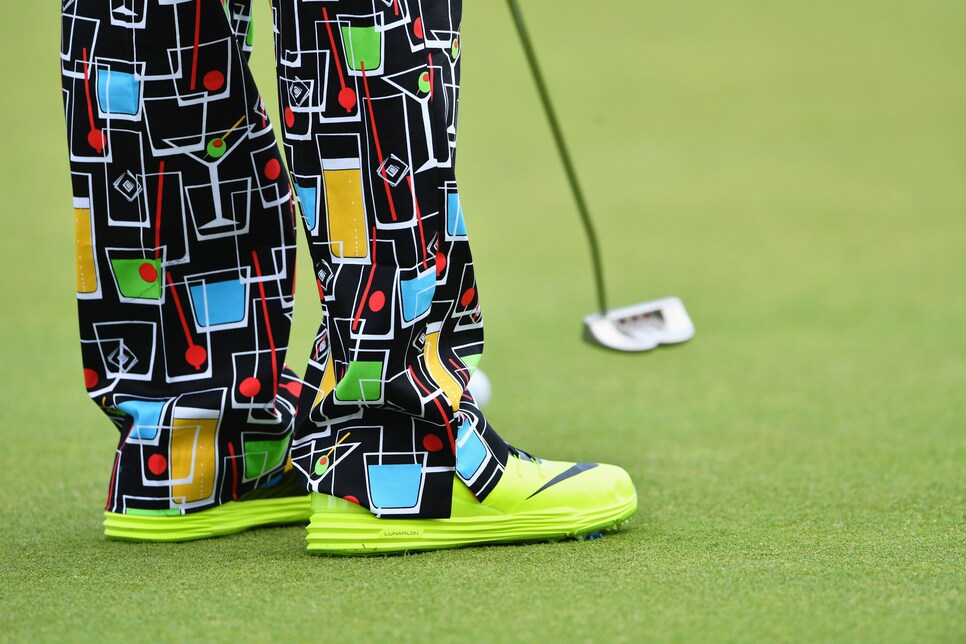 And he didn't disappoint during the first round -- sporting these pineapple-patterned trousers on Thursday.