News
PGA Championship 2017: A short ode to the marshal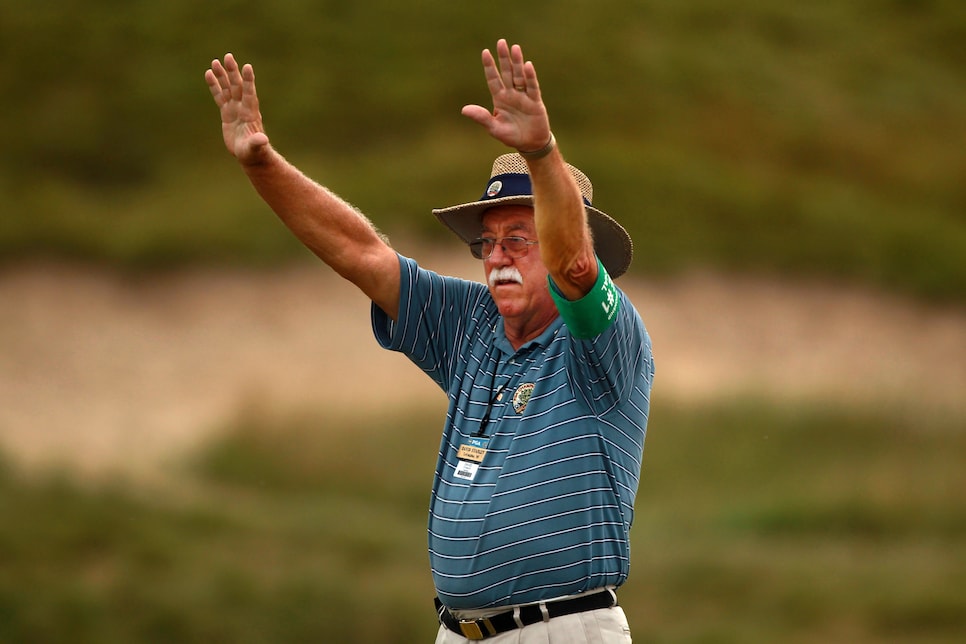 CHARLOTTE — Ask most fans their favorite follow at a golf tournament, you'll likely get a response of Jordan Spieth, Rory McIlroy, Dustin Johnson or Jason Day. And that's fine, if you like multi-millionaire, TV-hogging glory boys.
Yeah, yeah, tell me how tough it is on tour. What a struggle it must be to play the world's best courses, be served the finest food, driven around town in luxury cars and have an indentured servant carry your bag.
Personally, I gravitate toward a different soul. For those that have attended an event, you stared right at them without acknowledging their presence. In the sport's hierarchy, only the media ranks lower (which is saying something). And yet, without them, the tournament would collapse. They are on the front line, keeping chaos at arm's length. They are the marshals, and they are golf's eternal flame.
If you have noticed a marshal, it was likely in indignation. It was the unsmiling man or woman in a ruffled hat, shades and tournament-issued polo who yelled at you to be quiet while Rickie Fowler was lining up his putt. It pissed you off at the time, but let's be honest: You were talking about how the course didn't look so tough a little too loud, weren't you?
In truth, they are some of the most personable, affable spirits you will encounter. They're crazy about the game and will talk your ear off about the feats they've encountered inside the ropes. Marshals are also a bit cuckoo, which might be a prerequisite. After all, what sane person is willing to take a week of vacation to volunteer, baking for hours in the sun to make sure you don't yell something stupid in Justin Thomas' backswing?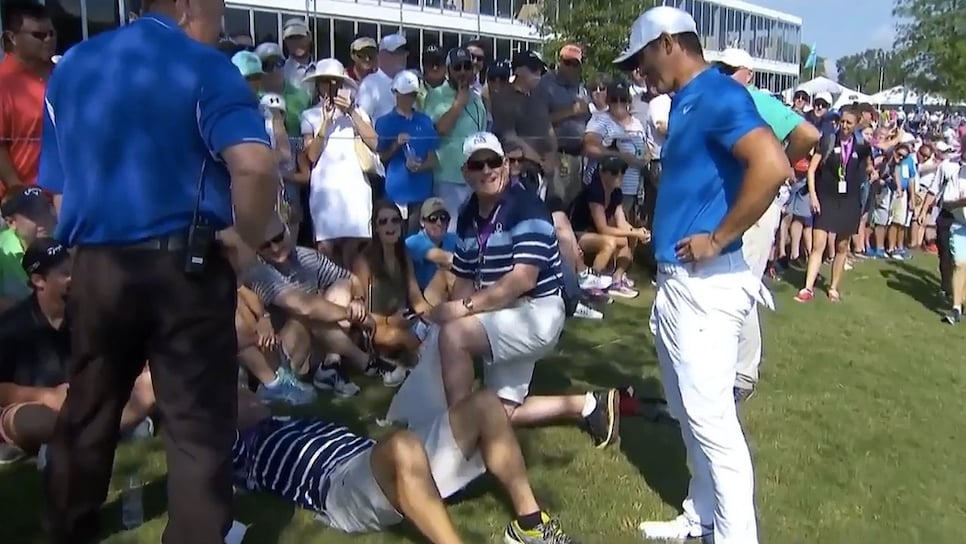 By no means is it a glamorous responsibility. Because they're constantly asking galleries to hush or are blocking your view, they're viewed as power-hungry, like the bouncer who's taking the job a little too seriously. They're facing away from the action, their eyes always on the crowd (which, come to think of it, makes you wonder how they witnessed Jon Rahm's 50-foot birdie putt).
Worse, because of this position, marshals are often in harm's way, as evidenced by a poor sap who received a Brooks Koepka rocket to the noggin. An occupational hazard if there ever was one.
And yet, they press on, knowing duty calls. That tournament-issued polo is not given; it's earned.
So fawn over players all you want. The marshal doesn't need your praise. He would, though, please like you to be quiet while Mr. Fowler putts.