The Loop
Peyton Manning vs. Tom Brady: Who has had the better (golf) career?
Peyton Manning and Tom Brady will play each other for the 17th (and final?) time this Sunday, as the Denver Broncos host the New England Patriots in the AFC Championship Game. What's on the line? Merely a trip to the Super Bowl and perhaps the title of greatest quarterback in NFL history. But on to more important matters . . . which signal caller has had the better golf career? We break it down.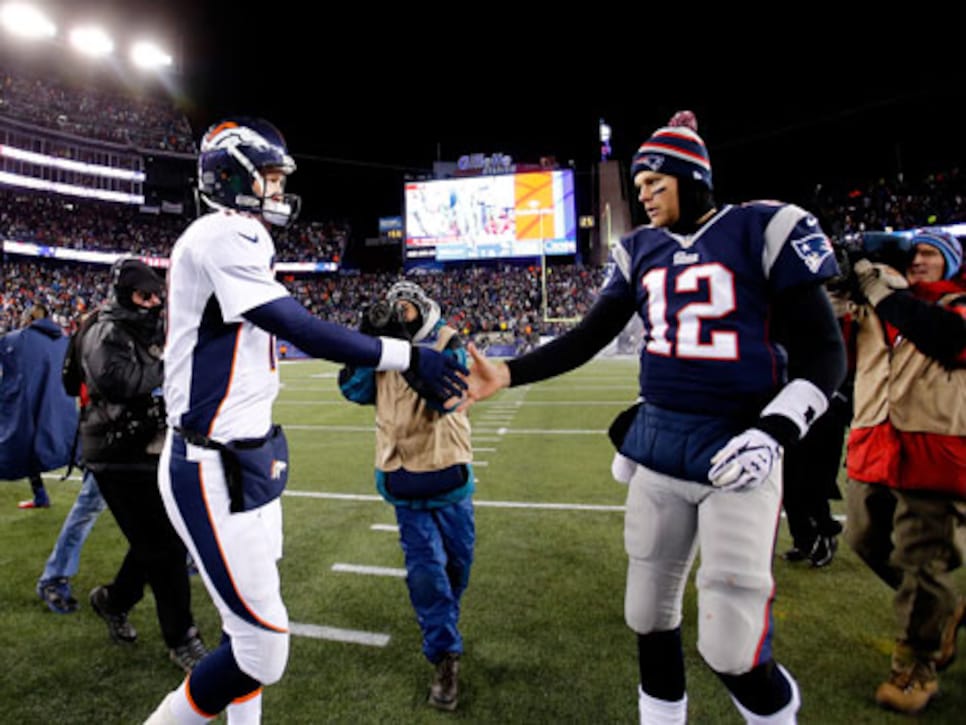 Manning: BMW Championship, Nationwide commercial
Brady: "Entourage" (Season 6, Episode 5)
Edge: Brady. Manning displayed his usual comic touch in a commercial for the 2014 BMW Championship. And again on a newer commercial for Nationwide in which he hums "Hooked it just a little bit," a la his famous "Chicken parm you taste so good," line. But Brady was on the popular HBO show as himself -- and even got to show off his golf swing. It just doesn't get much cooler than that. (Warning: Explicit language. Not from Tom, of course.)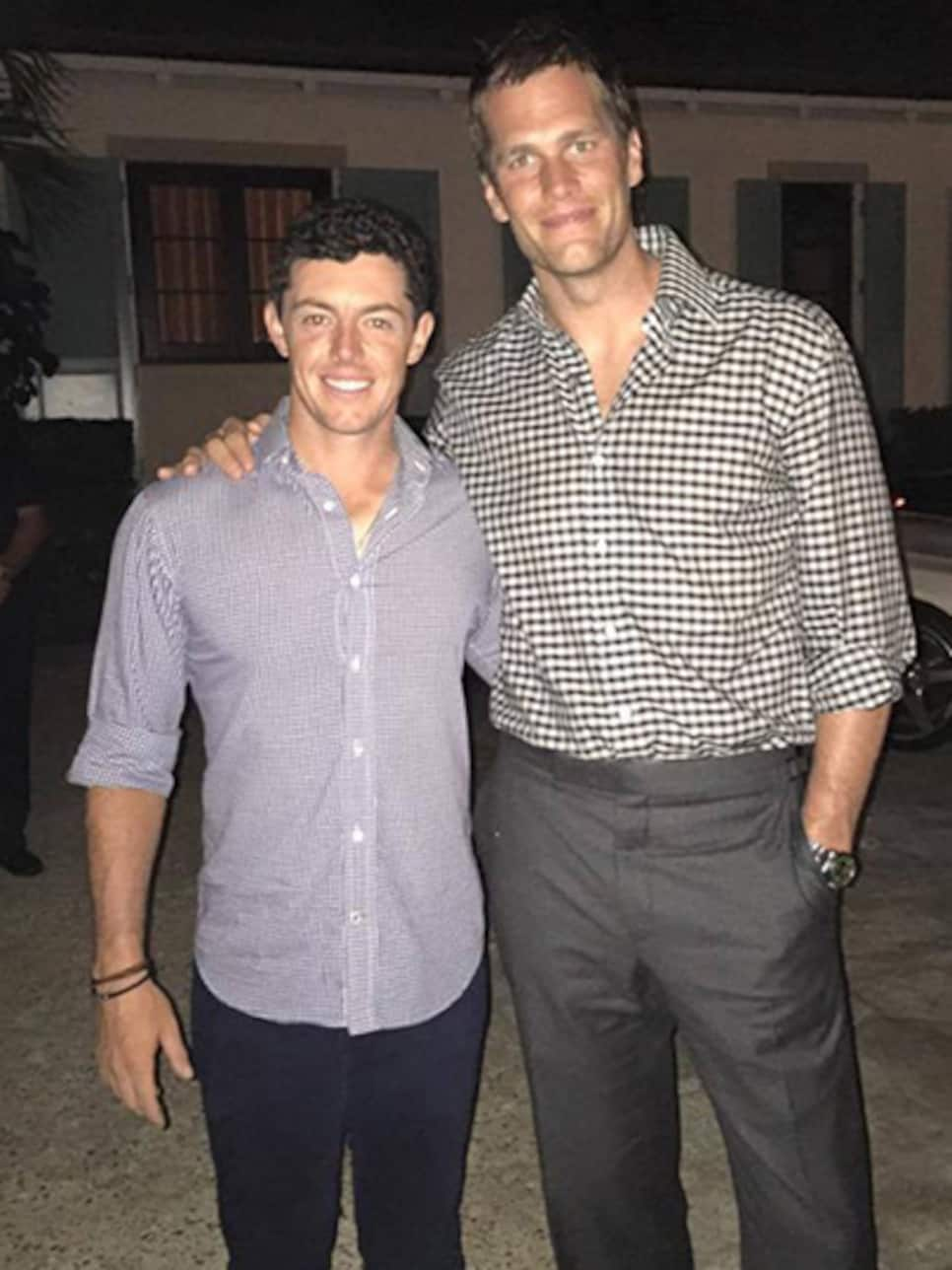 via Rory Mcilroy/Facebook
OK, this is about as close as their 2-2 record against each other in the playoffs. Let's move on. . .
Manning: Shooting 77 at Augusta National
Brady: Beating two former U.S. Presidents
We'll call it a draw. Manning, who also boasts two holes-in-one, seems to have the edge when it comes to playing, but Brady's "Entourage," appearance and presidential conquest evens things out. Nantz, who will call Sunday's big game for CBS, said "it was like a mask came over his face" in describing how Brady rose to the challenge that day. If the Patriots are to pull off the win in Denver (The two QBs are 4-0 combined versus each other at home in the playoffs), they'll probably need similar heroics from their leader.