The Loop
Not even Peyton Manning is allowed to play from the tips at St. Andrews
NFL superstar Peyton Manning's umpteenth interview with NFL reporter Peter King actually produced a brand new nugget of information -- even if it had nothing to do with football. King asked Manning "What's the best round of golf in your life?" and got this response:
"I shot even par, 72, at St. Andrews. Me, Cooper and Eli, and my dad went three summers ago. But, we were playing from the 'up' tees -- because they made you. They get so much play. Everybody wants to go and play where the pros play. They'd be six-hour rounds. So they say, 'Hey, this is where you're playing.' It's probably 6,400 yards. Not a long course at all. I like to say that even if I was all the way back there, I had it dialed in that day. So it was fun. Obviously, that's my favorite golf foursome of all time."
Perhaps the greatest quarterback in history playing golf's most historic course? Pretty cool. And pretty crazy that even Manning, whose golf resume also includes a 77 at Augusta National and two holes-in-one, wasn't allowed to play from the set of tees he wanted. Although, we're not sure if the leader of the Denver Broncos put up much of a fight at a place that's known for running a pretty tight ship.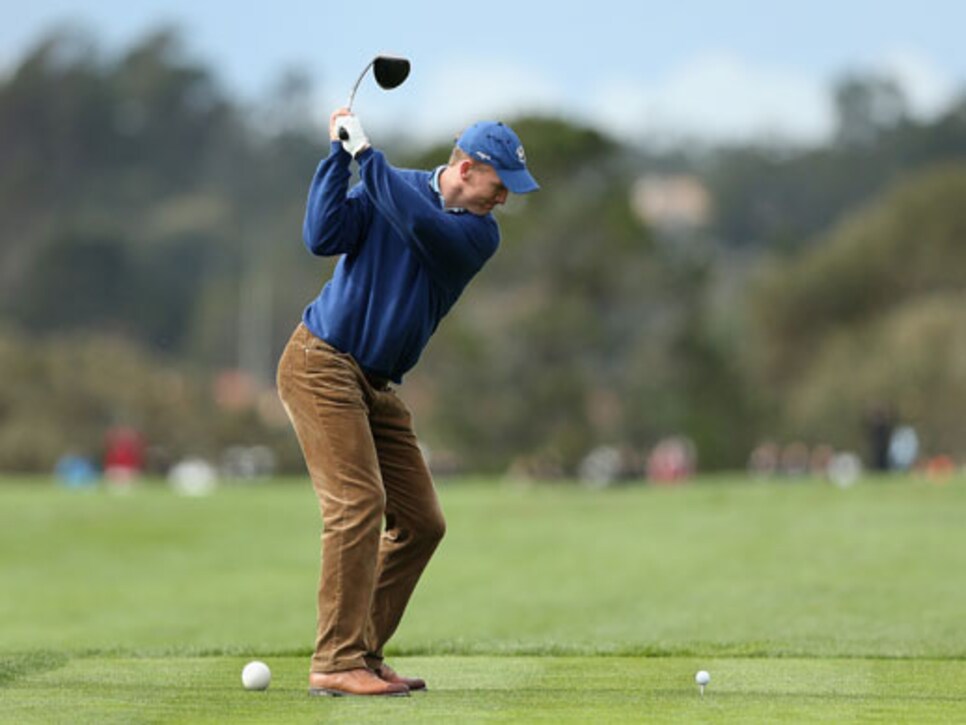 Among the "10 things you need to know if you are playing the Old Course" listed on the course's website are the requirement that golfers bring their official handicap certificate and that fairway mats -- mats that you bring with you to hit balls off of in the fairway and rough -- are to be used from November to March. Even the use of pull carts is limited to help maintain the course's condition.
So, sorry, Peyton. Apparently, not even football's first family is above the law at the "Home of Golf."