News
Peter Thomson's success was built on simplicity: 'Aim at the hole and hit it'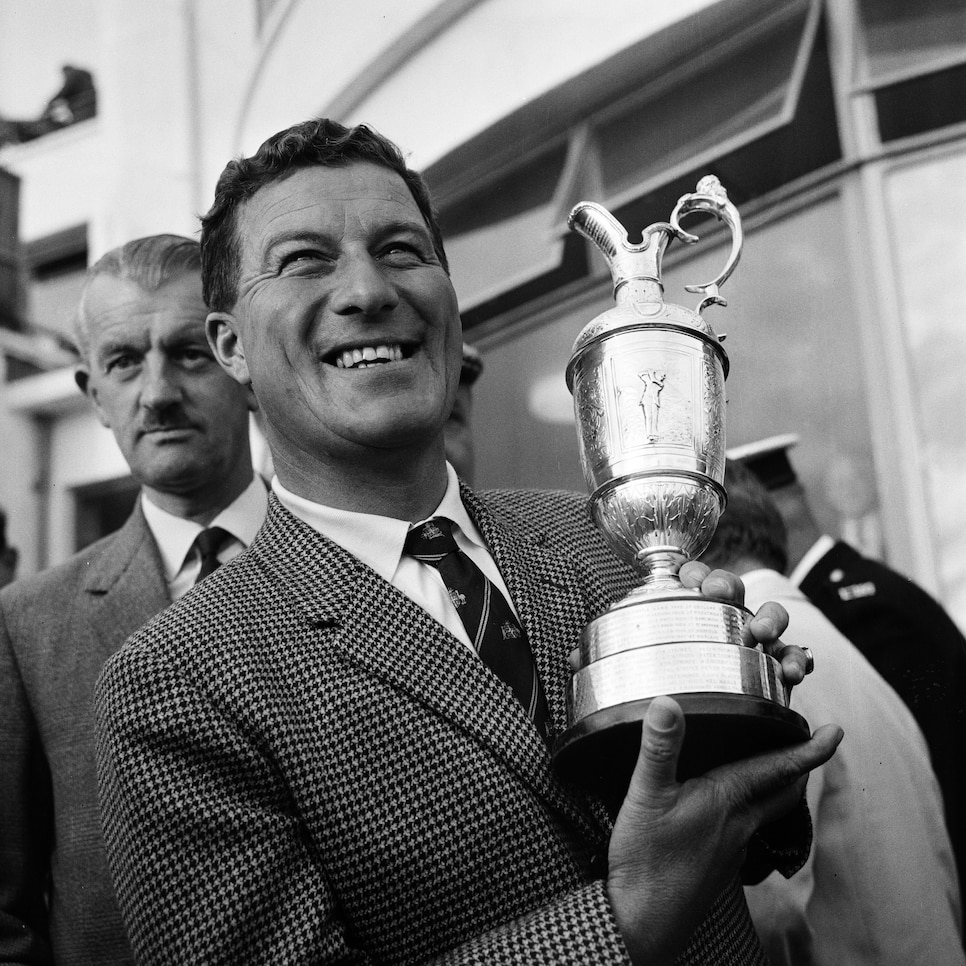 Peter Thomson was a complex man—an accomplished player, course architect, writer and elder statesman—who preferred a simple approach to playing golf. Not so simple as hit it, find it and hit it again, but close.
"There are some people who can't spend time on a practice fairway without being videoed," Thomson once told the Australian newspaper The Age, "but when they get to the application stage, they can't get out of their head how they look. Your attention can only focus on one thing, not several things. And that is actually ball hitting bat. Never mind how you do it.
"Making golf a science and insisting that people study it, they get the feeling 'this is difficult.' Whereas really, they should consider it easy because it is. It's just whacking a ball, for goodness sakes."
Thomson, 88, died on Tuesday, but his legacy will outlast this generation and generations to come. An Australian, Thomson was named the first Immortal of the Association by the PGA of Australia, of which he was the chairman for 32 years.
He won 84 tournaments as a professional, including five British Opens, the last of them in 1965. "I have no hesitation in calling the 1965 Open by far the greatest of my successes," he said in an interview with Golf Club Atlas. "I have achieved a great ambition by winning with the American big three [Arnold Palmer, Jack Nicklaus and Tony Lema] in the field."
Thomas, who was involved in the design of more than 100 courses around the world, was inducted into the World Golf Hall of Fame in 1988.
"Peter Thomson was the thinking man's golfer," the WGHOF notes in the first paragraph of its website bio of him. "His clean, brisk game was based on cold logic and a gift for reducing things to their simplest essentials. His style was free of the extraneous, so that the path he would take to victory seemed a remarkably straight line."
He taught himself the game, and it was never about the mechanics of the swing, only the numbers on the scorecard.
"When I first went to play in the United States in the '50s, I was a young man, only 21 or 22, and I was playing with the gods of the game," he said. Hogan, Snead, Boros and so many good players. I thought, 'I'm not as good as these guys, but I can shoot the same score.' I always felt that playing golf seriously is about scoring. It's not about hitting it further or even closer. It's about getting around in 68. That's all I did, really."
He concluded that four 68s would stand him in good stead on any leader board in the world.
"Always his own man, Thomson is puzzled by the modern obsession with swing coaches," Mark Reason wrote in London's Telegraph.
"To get to the top you have to be totally self-reliant," Thomson told Reason. "If you need to ring someone up on the phone and say, 'I can't hit my wedges,' you won't solve the problem.
"It's absurd that the world's greatest golfer is taking lessons. A pro should puzzle it out for himself. The young players need to find another system."
Thomson was not above offering a barbed opinion, be it of a golfer or a golf course. Of Tiger Woods, he said, "I wish he'd smile more. He injures his image by being morose and petulant. There is also very little consideration for the fellow he is playing with. He could show more humility."
Of the Road Hole, the 17th on the Old Course at St. Andrews, he said, "As a planner and builder of holes worldwide I have no hesitation in admitting that if one built such a hole today, he would be sued for incompetence."
He left little room for ambiguity, notably when he boiled down the complexities of the game to simple truths. When he was asked for putting advice once, he said simply, "aim at the hole and hit it."