Money Clip: A Career In Golf?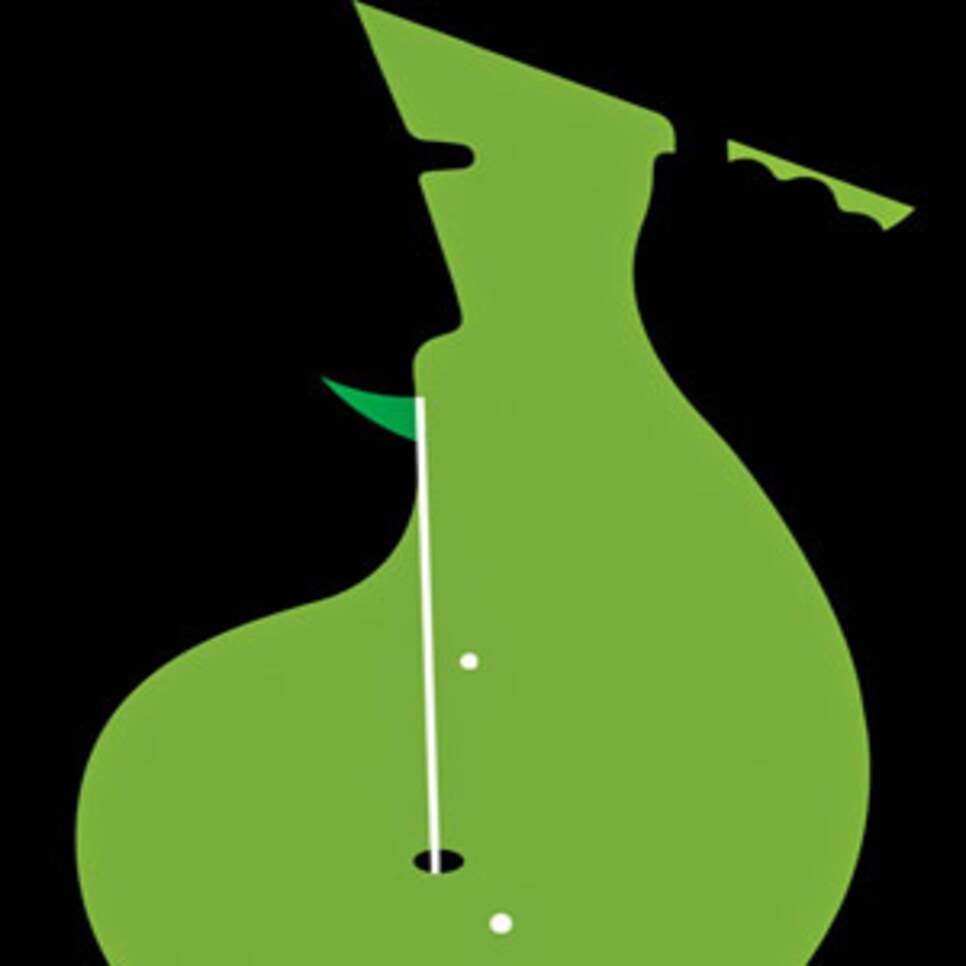 __ "Follow your bliss and the universe will open doors for you where there were only walls." __
Chances are scholar Joseph Campbell wasn't thinking about golfers when he wrote that line, but it surely applies to many who have made their careers in the game. About 2 million Americans work in the golf business, according to a 2011 survey by SRI International. Think you might follow your bliss and join them? This isn't a bad time to be looking, particularly for younger folks still on the opening holes of their careers. Some tips from the experts:
1. Be willing to relocate.
This is good advice in any career search, but especially in golf, where the opportunities are global. "The next TaylorMade isn't likely to open up in your hometown," says Barney Stanner, president of JobsInSports.com. "If you want to get into equipment manufacturing, Southern California is the target-rich environment." Thinking about club management? Florida, California, Michigan, New York and Texas are the states with the most courses.
2. Your background isn't as important as your desire.
Sure, it helps to have golf experience on your résumé. But in truth, says Stanner, sales is sales, marketing is marketing, and management is management. "We rarely see a listing requiring sports-industry experience," he says. "Sports employers want a competitive personality who is able to take their skills and apply them to the sports industry."
3. Everyone's hungry for new business.
It's all about "revenue generation" these days. This means jobs in marketing, membership sales and outings sales are hot, says Cathy Harbin, vice president of golf revenue at course-manager ClubCorp. Having trouble convincing a club it needs marketing help? Offer to be paid based on how much new business you create, says Mike Hughes, CEO of the National Golf Course Owners Association. This "reduces the risk to the employer and also increases your opportunity for pay."
Just look at the growth of online tee times, Hughes says. GolfNow.com "has one of the largest sales forces of any supplier in golf." On top of that, golf courses are hungry for people with tech expertise. "There's a whole generation of golf-operations people who have no idea how to use text messages or Facebook or LinkedIn," Harbin says. "The industry needs young folks, and we recognize that."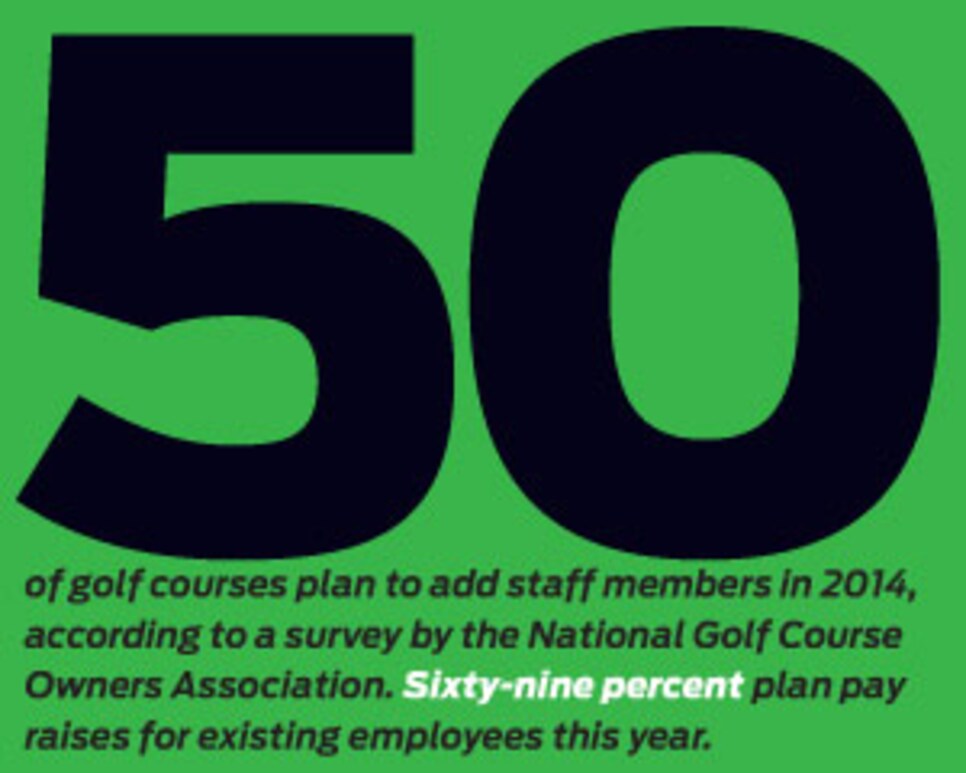 One of the best ways to break into the golf industry is to become a PGA professional. There are about 22,000, and, no, you don't have to be a scratch player. There's a playing test, but if you can regularly break 80 on a par-72 course, you should be fine. The most common paths to membership are the PGA's apprentice program and its golf-management university program, combining a bachelor's degree with PGA certification. Get more info at pgalinks.com.
OK, so you're not likely to get rich quick in the golf business. Entry-level salaries in sales and marketing are about $30,000 a year, according to Cathy Harbin. The money does get better. Sales and marketing directors make an average of $54,000 and membership directors $61,000, reports the National Golf Course Owners Association. Average compensation for golf-club chief executives and general managers: $101,262.