Money Clip: When Talk Is *Not* Cheap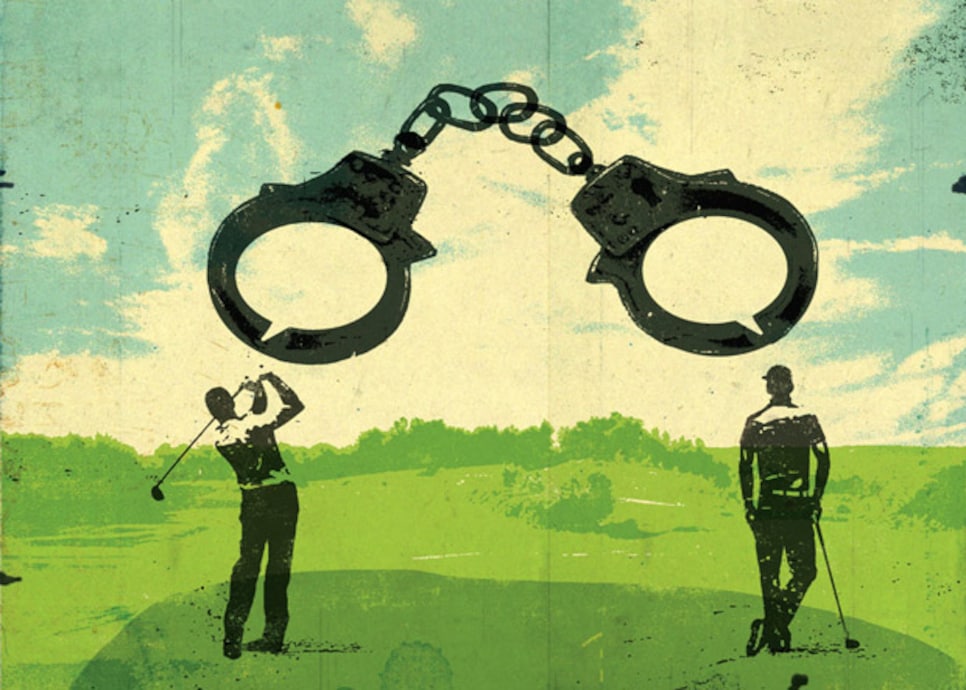 What do you talk about between golf shots? If your usual group is like mine, it's a combination of golf, other sports, entertainment, work, politics, the sexes, and nonsense.
Think you might also be sharing illegal stock tips?
A pair of Southern California golfers, members of North Ranch Country Club, made headlines this spring when they were busted for insider trading. The government accused KPMG auditor Scott London of sharing confidential info about two clients--Herbalife and Skechers--with his friend Bryan Shaw, who made nearly $1.3 million trading on it.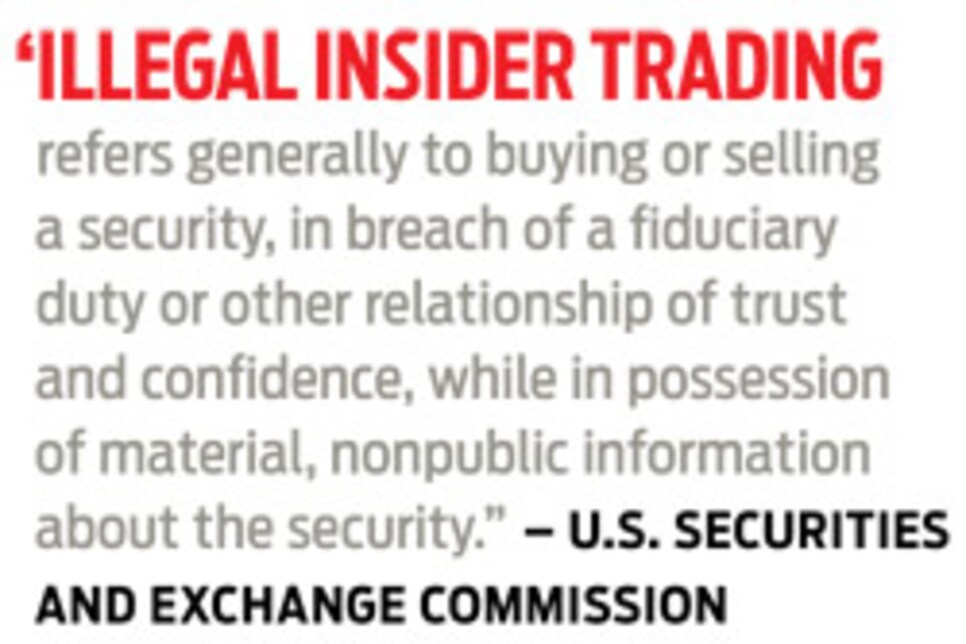 Golf's reputation as a petri dish for this kind of thing is well known. Just last year, the Securities and Exchange Commission filed suit against a former board member of Mercer Insurance Group who allegedly told a friend about its pending takeover by United Fire & Casualty. The SEC says that friend told another friend at North Carolina's Country Club of Landfall, and together they allegedly made almost $85,000 on it. All three agreed to settlements without admitting or denying guilt, according to the SEC.
Golf is famously social and relaxed, and anytime you share information in an environment like that, "it's dangerous," says Harland W. Braun, the Los Angeles lawyer representing Scott London. "It's a slippery slope. You're saying, 'Oh, I had such a hard week at work. My client is in such trouble,' and your friend is thinking, Hey, that's a public company. Next thing you know, he's trading. You see how dangerous it can be."
It's all the more dangerous these days because the government is pursuing insider trading with unusual intensity. Andrew Ceresney, co-director of the SEC's Enforcement Division, says his group has brought 170 cases against 410 people and entities in the past three fiscal years--more than in any previous three-year period.
"We're living in an era of unprecedented enforcement," says Jim Benjamin, a securities lawyer with the firm Akin Gump. "Not only in the number of cases but the magnitude of cases and the profile of many defendants."
On top of that, experts say, the government is using techniques once reserved for organized crime and narcotics investigations. Even on relatively small cases, "they'll do wiretaps, review your private emails and take pictures of you in parking lots," says Montieth M. Illingworth, a New York PR man who specializes in litigation and regulatory matters. In a key piece of evidence that later appeared in newspapers nationwide, investigators snapped photos of London in a parking lot taking an envelope stuffed with cash from Shaw.
Some contend this is a government response to the excesses preceding the financial crisis. In other words, a crackdown on Wall Street. Ceresney doesn't see a direct connection. "It's really the combination of an uptick in insider trading activity and the fact that we've gotten much better at detecting it," he says.
Does this mean you should ignore any investment idea that comes up on the course? Not at all. As long as the info isn't confidential and material--that is, important to the business--you're free to invest. (Though this does raise the question: Why would you want to invest based on unimportant information?)
"But if authorities see you start acting suspiciously--cloak-and-dagger type of behavior--you're in trouble," Benjamin says. "Or if you're paying money for the information. That's often what enables the SEC to go to someone and say, 'You knew what you were doing was wrong.' "
London and Shaw have admitted as much. They have both pleaded guilty to the charges against them and now await sentencing, which will likely come this fall. "I have no idea what I was thinking," London told the Los Angeles Times. Said Shaw to the Wall Street Journal: "I cannot begin to apologize for my incredibly stupid actions."