Money Clip: What's Their Secret?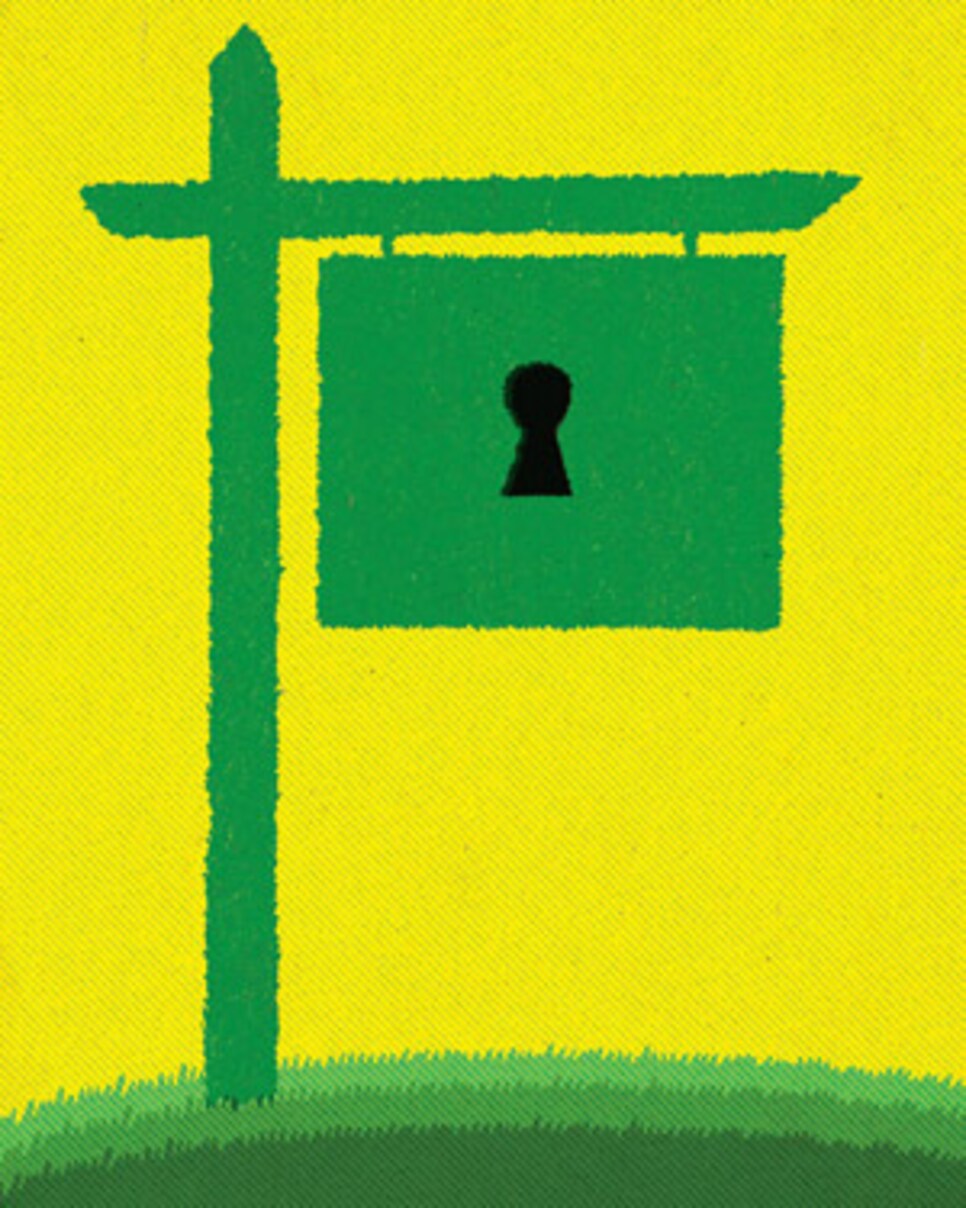 When Elaine Spitzer and her husband, Alan, moved into their home overlooking the fifth green at Parkland Golf & Country Club last July, theirs was one of only two new houses on the street. Since then, four new homes have gone up--and construction is about to start on a fifth. "Honestly, I'm shocked," Elaine says. "All of a sudden our side of the street is filled with homes. They're seriously selling like crazy."
Toll Brothers, the homebuilder that bought this community north of Fort Lauderdale in 2010, has sold more than 130 houses at Parkland in two years. As of Nov. 1, it had 70 homes under construction on the course, and nearly every block included an empty lot with a sign reading, "Sorry, Too Late. Sold." The golf club has 250 members, up from 60 two years ago. "This is the hottest community around," says Peter Gaynor, who lives on the ninth hole and owns two other homes as rentals. "I've got people begging me to rent in here."
Is this some sort of flashback to the mid-2000s housing bubble? Not exactly. But Parkland is definitely bucking the trend. Its success, at a time when so many golf communities are struggling, make it an interesting case study. Among its key moves, it has:
• Slashed the cost of a golf membership. Under its previous owner, WCI Communities, the club cost $85,000 to join and had annual dues of $12,000. Now the resident initiation fee is $10,000 spread over five annual installments, with dues of $6,500. "You can keep the course in much better shape with 350 members paying $6,500 a year than 60 members paying $12,000," says David Richey, president of Toll Brothers Golf Division.
• Started selling homes for less. Homes everywhere sell for less now, of course. But Toll Brothers has begun marketing smaller models on smaller lots, including some villas for about $395,000. Under WCI, which built the Greg Norman-designed course in 2004, you couldn't sniff a single-family home for less than $700,000. For homes and memberships, "it's all tied to pricing," Richey says. "What's the right price to get the volume moving?"
• Refunded initiation fees for its original members and let them rejoin for $8,500. It could have wiped out those initiation fees, as many other communities have done. Instead, it kept nearly 60 golfers on its side, knowing they would support Parkland and tell others the new owners could be trusted.
• Picked a diverse target market--some retirees, but chiefly younger professional couples, many of them with children--and aims to please them all. Restaurants, walking trails and a 43,000-square-foot sports center, including a staffed "children's activity center," are as central to the sales pitch as golf. "Golf really isn't king anymore," Richey says. "It's not at the bottom of the list, but it's not the draw it was. You've got to please the whole family."
• Stopped making residents join the golf club. Homeowners have to buy a sports membership entitling them to everything but golf, at $3,200 a year, but that's it. The club also opened golf memberships to nonresidents. About half its golfers now come from outside the gate. This is disquieting to some ("It's essentially a semipublic course now," says one member), but it's a lot better than the alternative: much higher dues or even insolvency.
• Emphasized service. Every member I interviewed made a point of praising the staff's efficiency and professionalism.
"I don't know how they do it, but they've found a way to hire very good people for cheap," says Mike Sacks, a homeowner and early club member. Adds Elaine Spitzer: "They listen."
Yes, there are factors here that other communities would have a hard time copying. For one, Toll Brothers bought these 790 acres at a low price--about $50 million in cash and assumed debt--which gives it a flexibility many clubs lack. Then there's that No. 1 rule of real estate: location. The club is in a growing metro area, at the north end of Broward County, with very good public schools.
Speak to residents, though, and you can tell it's more than just being in the right place at the right time. They had their pick of many similar communities. "We looked at them all," says Elaine, originally from Long Island in New York. "We drove through here and just knew this was it. It's like an adult playground."