Money Clip: The Fame Game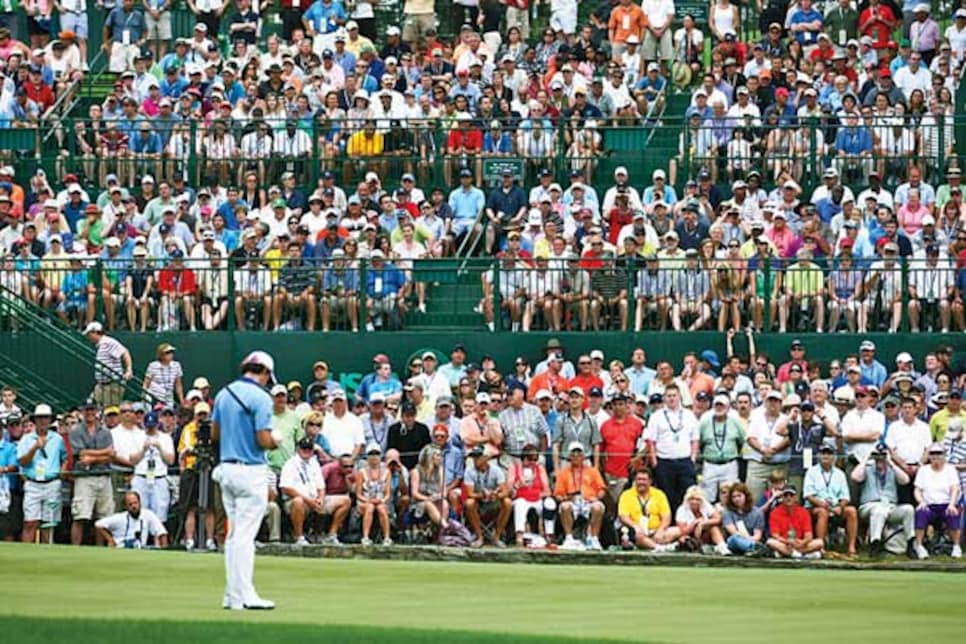 The effort needed to host a U.S. Open Championship can be described only as MASSIVE, in all caps. San Francisco's Olympic Club, whose Lake course is the site of this year's Open, has been prepping for it since 2005. A seven-person executive committee of members oversees 22 standing committees and 5,500 area volunteers.
Beyond all the hard work, there are inconveniences. The club's Ocean course has been closed since April, overrun with hospitality tents and other tournament "infrastructure." The Lake course will shut down for three weeks before, during and after the event. Traffic around the club will be a nightmare for anyone living nearby.
What kind of windfall does a club reap for putting up with all of that? Not much of one, it turns out. Though the U.S. Open is a big-time money-maker, generating close to $100 million in revenue, the host course grosses only about $1.5 million to $2 million, according to people familiar with the USGA's contracts.
Host-club agreements vary slightly depending on whether the venue is private, public or a resort, but most are "a flat fee plus a share of corporate hospitality sales," says Mike Butz, the USGA's senior managing director of Open Championships. Courses in major metropolitan markets like San Francisco, Washington D.C. and New York tend to do slightly better than those in less-overtly corporate areas like Pebble Beach or Pinehurst. Butz describes these contracts as confidential and declines to comment on dollar amounts.
The Olympic Club will make a modest after-tax profit hosting this summer's Open, says Stephen Meeker, a San Francisco insurance broker who is the club's general chairman for the event. But he says that dollars and cents were never a factor in its decision to host the tournament. The club has "an annual operating budget of around $35 million, so any fees we get from this are a small percentage of that," he says. "It's the honor and prestige of holding our national Open for the fifth time. We do it kind of because we can."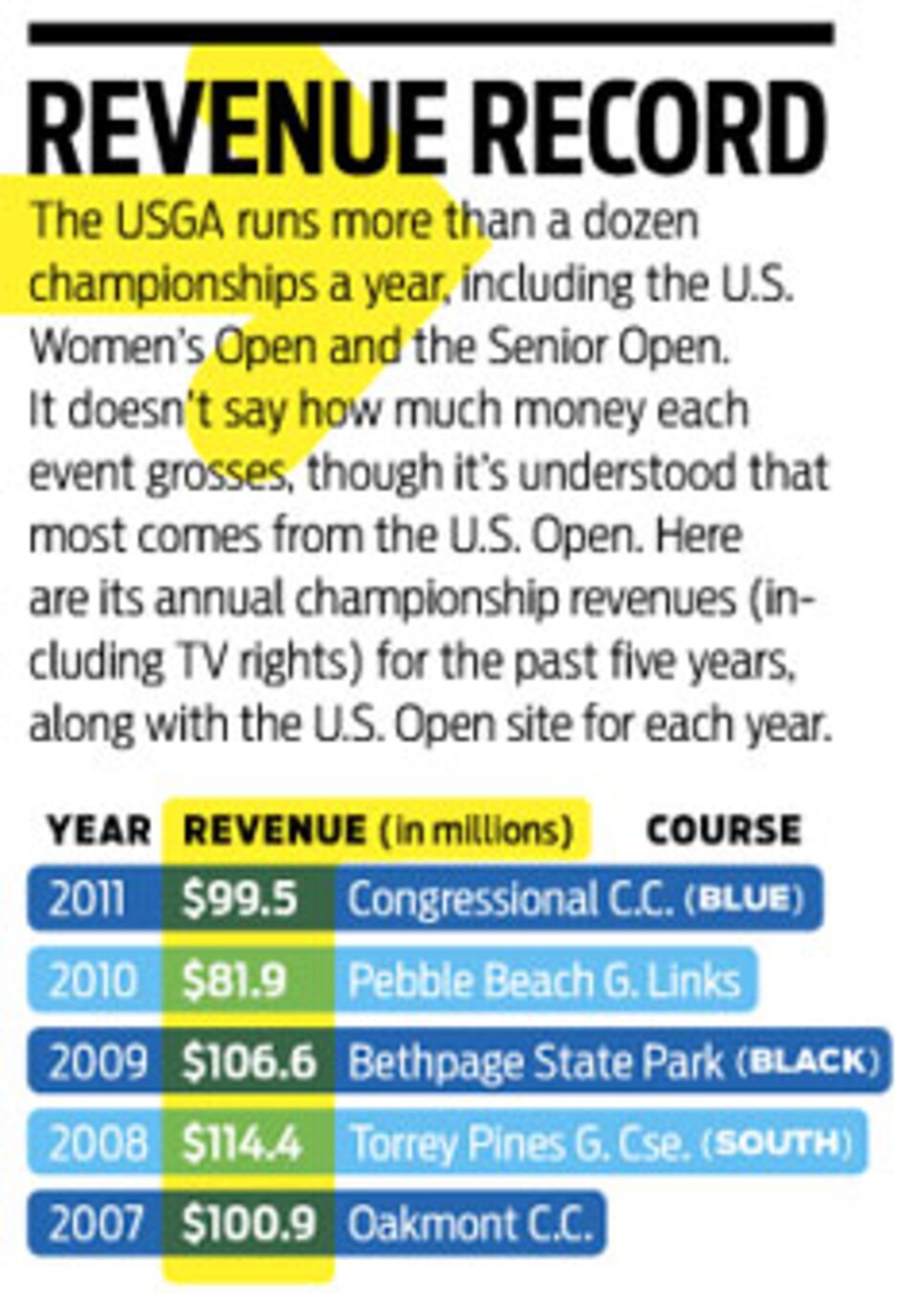 Prestige is the motivating factor at many courses that host professional tournaments, not just majors. In most cases they'll receive money from the event sponsor, often through a revenue-sharing agreement. When the course is open to the public, the cash helps offset lost opportunities. Innisbrook Golf & Spa Resort forfeits "in excess of $150,000 in profit on our Copperhead course alone" when the PGA Tour's Transitions Championship is played there in March, says Prem Devadas, president of Salamander Hotels & Resorts, which owns Innisbrook. He describes the tournament as "a wash" financially but says it serves a more important purpose: publicity.
In the booming 1990s and 2000s, when new courses were opening at a rapid pace and desperate for ways to stand out, some clubs offered to pay tournament organizers a fee instead of the other way around. That hasn't happened much lately, with many of those newer clubs struggling just to stay open. "As times get better, you'll see that again," predicts Roger Warren, president of the Kiawah Island Golf Resort, site of the 2012 PGA Championship.
The Olympic Club's Meeker knows from experience that, as the Open nears, the Lake course will play a lot harder than usual. It might have to grow its rough even higher than Open length so it can be trimmed back. Most members enjoy the challenge, though a few might find it too difficult and will stay away, Meeker says.
Despite the hassles, most view the event with pride, he insists. "There'll be some grumblers. But those same people who are grumbling will be the ones who bring their friends out afterward and say, 'This is the spot where Phil Mickelson hit that wedge!' "
You can't really put a dollar value on that.