Money Clip: 'The Worst Investment'?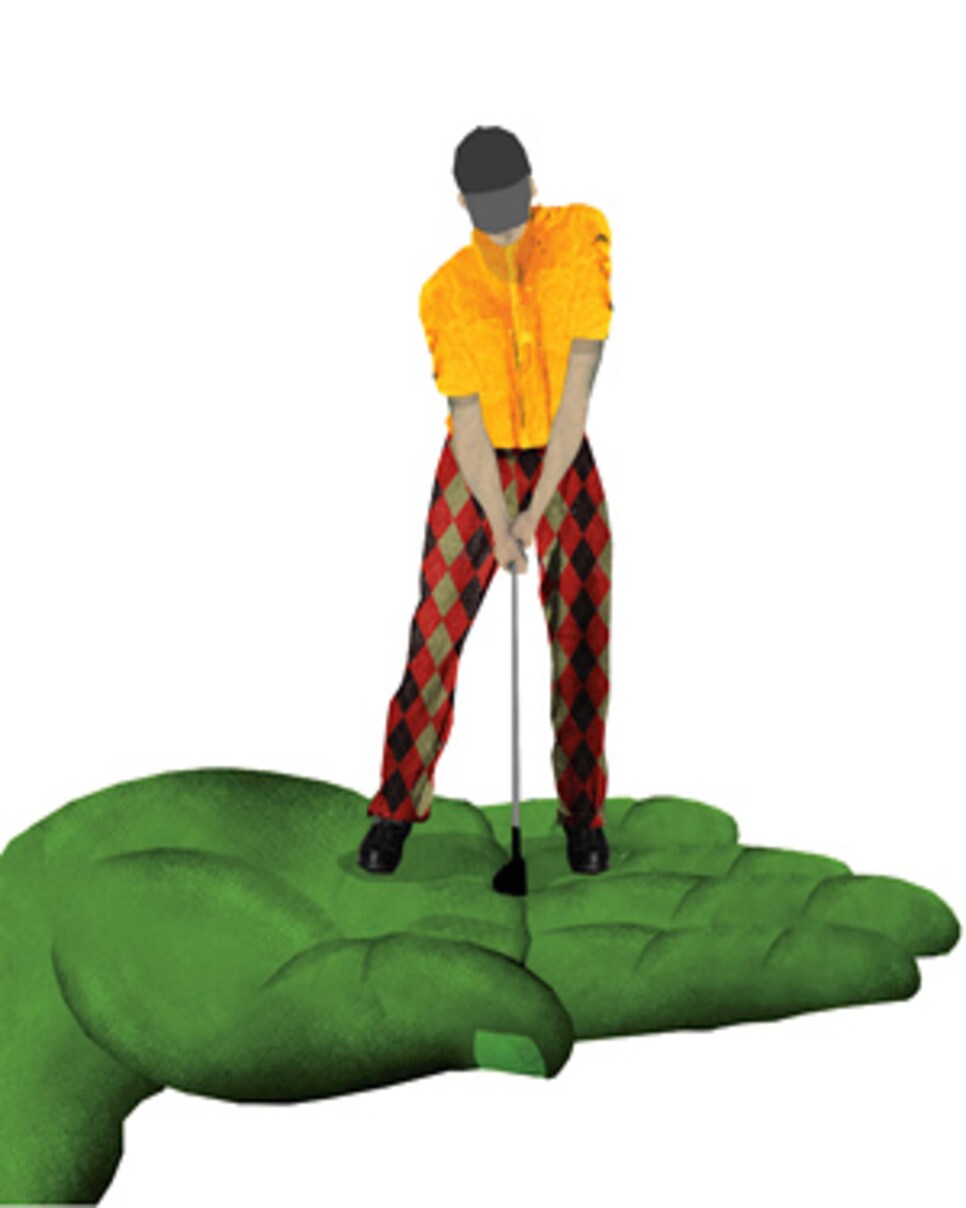 won The Greenbrier Classic in a playoff last July, few were more thrilled than Donnie Cooper and his father, A.C., who were jumping for joy at A.C.'s home in Maynardville, Tenn. "We were elated," Donnie recalls. "No other way to describe it."
The Coopers were among a handful of "investors" who had been supporting Stallings financially for the past three years. His victory--the high point of a season that included $1.96 million in total winnings--represented a payday for the Coopers, too. Their contract with the 26-year-old golfer meant he owed them a percentage of his earnings.
These kinds of contracts with fledgling golf pros number "in the thousands" each year, says David Lightner, a principal in FSM Capital Management and a specialist in athletes' finances. For guys like Stallings, whose father is a pastor in Oak Ridge, Tenn., there's no realistic alternative. Where else would Stallings have come up with the $50,000 or so it took to compete on the mini-tours while awaiting PGA Tour Qualifying School? "Without my [investor] group, I wouldn't be where I am today," Stallings says. "I'll owe a debt of gratitude to them forever." Typically these deals are set up so any cash the player wins goes toward paying off the investors first. Earnings above the original investment are divvied among the golfer and investors. It could be split 50-50, 60-40 or even 10-90.
The key to a successful partnership, most agree, is for investors to accept that they probably won't see their money again. Most young golfers don't make enough to pay back their backers--at least not in full. "Without question, it's the worst investment you can ever make," Stallings says. Apart from the long odds of making a living on tour, "You're investing in a human being. I could fall down the stairs today and no longer be able to earn a thing."
One sure way to increase the chances of failure: not putting everything in writing. "A lot of people try to do this on a handshake," says Lightner. "You end up with, 'I thought we agreed I was going to get paid when ... ' " A couple of Stallings' early investors had a falling out with him over a "handshake" change to his original deal. Some bitterness remains.
Roger Maltbie is still stinging from an incident with his backers more than 35 years ago. His first season on tour, 1975, he collected $18,000 from a group of Los Gatos, Calif., country club golfers and "hit the road in a Ford Galaxie 500, staying at Days Inns and eating at Denny's." He won twice and was named rookie of the year. The next season, with two years to go on his contract, Maltbie approached his investors and asked for a $30,000 spending budget instead of $18,000, so he "could fly to some tournaments and maybe eat in some better restaurants," he says. "One of the guys didn't like that idea so much. He looked me in the eye and said, 'You're nothing to us but a racehorse. We bet on you and won.' "
The exchange "poisoned our relationship," Maltbie recalls. Midway through the next season, "we had words again. I said, 'How much money are you going to make if your racehorse stays in the barn?' and I took some time off. I kind of stepped on my own foot, I guess, because my game went into a tailspin that lasted four or five years."
Maltbie has three main suggestions for players considering investor contracts: Share only tournament winnings, not endorsement income; have a sliding pay scale so the golfer gets to keep more as he earns more; and make sure there are a couple of benchmarks that allow the player to get out of the contract.
In this economy, they might have to take what they can get. Chase Carroll, who played on the eGolf and Hooters tours two years ago after graduating from Tusculum College, hopes to raise $50,000 to $75,000 for 2012, selling shares in himself at $1,000 each. As an enticement, he's promising the first 100 shareholders 10 percent of his gross income for his first five years on the PGA Tour, should he qualify. Supposing he does it, he has potentially traded hundreds of thousands in earnings for at most $100,000.
Donnie Cooper, who has backed at least one young player a year since the late '90s, knows better than to expect that kind of return on any golfer. Though he and his father more than doubled their $25,000 investment in Stallings, they've lost money some years and made next to nothing in others. "Our happiness when Scott won at The Greenbrier had nothing to do with money," he says. "It was helping a kid achieve his dream."
Scott Stallings is on his own now, but he had a small crew of financial supporters in each of his first four years as a professional, starting with about $60,000 in 2008. He promised to pay them 90 percent of his winnings until they made their money back, then 50 percent until they doubled their money, then 10 percent after that. They made a return on their investment in all but his first year.