Equipment
Pebble Beach partners with IBM to develop new app with virtual concierge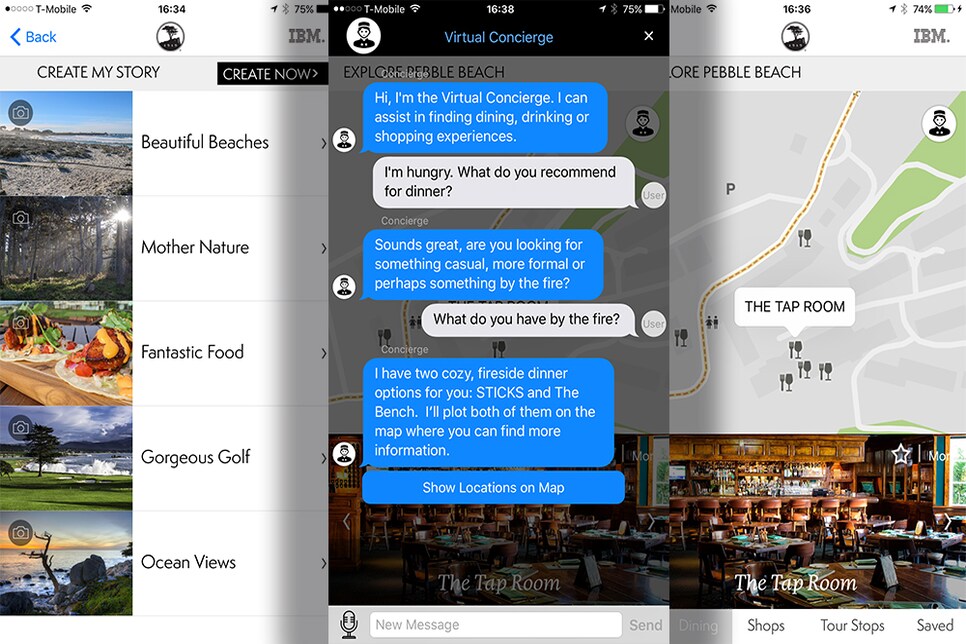 One of the world's leading golf destinations has a new app aimed at improving the experience for all of its guests.
Pebble Beach announced a partnership with IBM to bring its Watson technology in a newly announced resort app available for iOS and Android devices. Included in the app is Watson's Conversation API, enabling users to ask the app questions and find answers in real-time (above).
Also included is a virtual tour of 17-Mile Drive, in which the app highlights some of the most noteworthy features of the coastal road as you're driving along, mimicking the experience of traveling with a tour guide.
Says world-class surfer Laird Hamilton, whom IBM signed as an ambassador to promote the app: "At one point, I was driving along the coast line, and Watson was talking about the topography, and for a brief second, I had a depth of the experience in a way you wouldn't have had if you were just driving along."
In addition, a Virtual Concierge feature of the app allows resort guests to discover dining or shopping options by asking it questions like "What souvenir should I buy for my daughter?" Or: "What's the best burger on property?"
For a place like Monterey, with a depth of dining and touristy attractions outside of golf, the app is an attractive companion to your next trip to the area. For more info, click here.