The Loop
PBR gave Canada the greatest Christmas gift of all: 99-can beer cases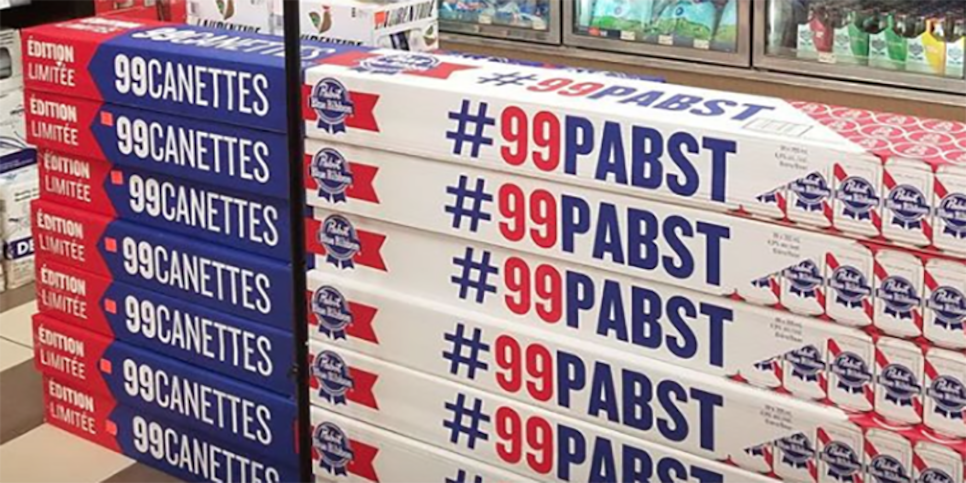 Christmas, if your mother is to be believed, is all about giving—about the ember-like glow of fulfillment that wells in your soul when you bestow the "perfect gift" upon a loved one. Whether you prescribe to that mall-jewelry-store version of the holidays is up to you, of course, but this season Pabst Blue Ribbon gave the whole of Quebec reason to believe with the first-in-the-history-of-humankind 99-can beer case. Look upon it's majesty and weep, former and current college students of America:
Unfortunately for us Southerners—remember, to Canada even Maine qualifies as the Deep South—these über limited-edition cases are available only at Quebec-area Couche-Tard convenience stores and are probably, if general holiday alcohol consumption levels are as intense up there as they are down here, WAY sold out already. That said, if you would like to live vicariously through the more fortunate (another time-honored December tradition), then Instagram can definitely help with that:
Now that's what we call a miracle on trente-quatre street.