News
Paul Casey to rejoin European Tour in hopes of Ryder Cup bid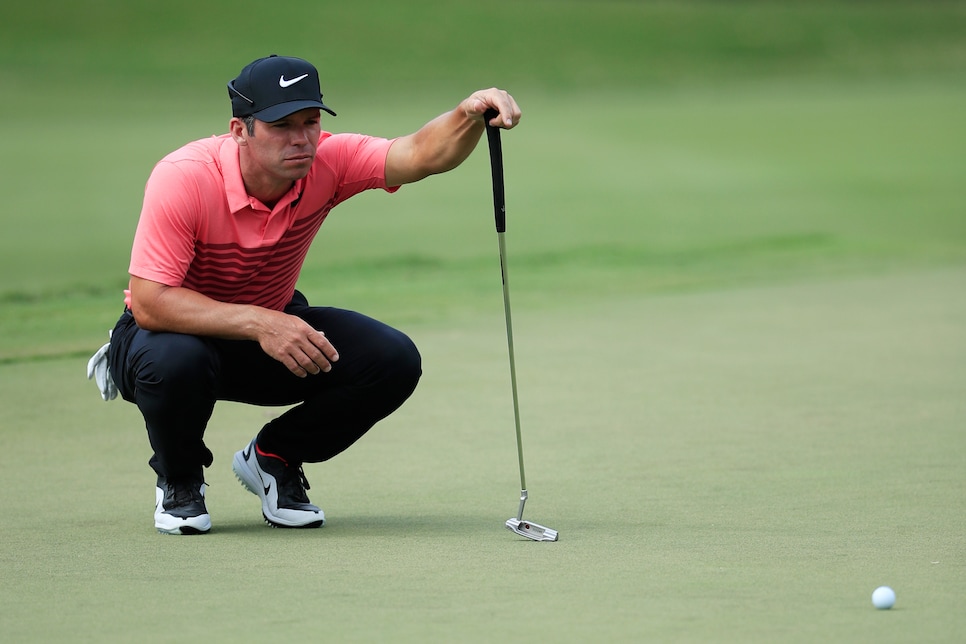 After falling outside the top 150 in the world rankings, Paul Casey has enjoyed a late-career rejuvenation the past few years. The 40-year-old has racked up nearly $8 million in his last two PGA Tour campaigns, rising to No. 15 in the OWGR. Play Team Europe desperately needed at Hazeltine, where they were thumped by the Americans at the 2016 Ryder Cup.
Alas, Casey had relinquished his European Tour status in 2014, making him ineligible for the event. Though many observers believed it was in response to his controversial snub at the 2010 squad, the Englishman has insisted he merely wanted to be closer to his Arizona home.
But now, with his game back in full force, Casey will rejoin the European Tour in November, with one ambition in mind.
"I want to play another Ryder Cup, and that's why I need to do this," Casey told Doug Ferguson of the Associated Press in Shanghai at the WGC-HSBC Champions. "It was really important to me. But it's not just the Ryder Cup. I missed playing on the European Tour and being part of English golf. It's home. I know that I'm in Arizona and I'll continue to live there. But I missed a piece of me the last three years."
According to Casey, he has a five-year window left of good play, which helped spur his decision.
"I have missed it too much," Casey said to the AP. "I have missed my contribution to British golf, my contribution to Europe. My Ryder Cup experiences have been the highlight of my career. I want to be—and need to be—part of the European Tour, and then obviously that puts me in line to hopefully, possibly, play another Ryder Cup, which I would dearly love to do."
Casey has played in three Ryder Cups, his last appearance coming in 2008. He's recorded five points in nine matches. The 2018 Ryder Cup will be held at Le Golf National in Saint-Quentin-en-Yvelines, France.