The Loop
Paul Casey sounds dejected that he won't be at the Ryder Cup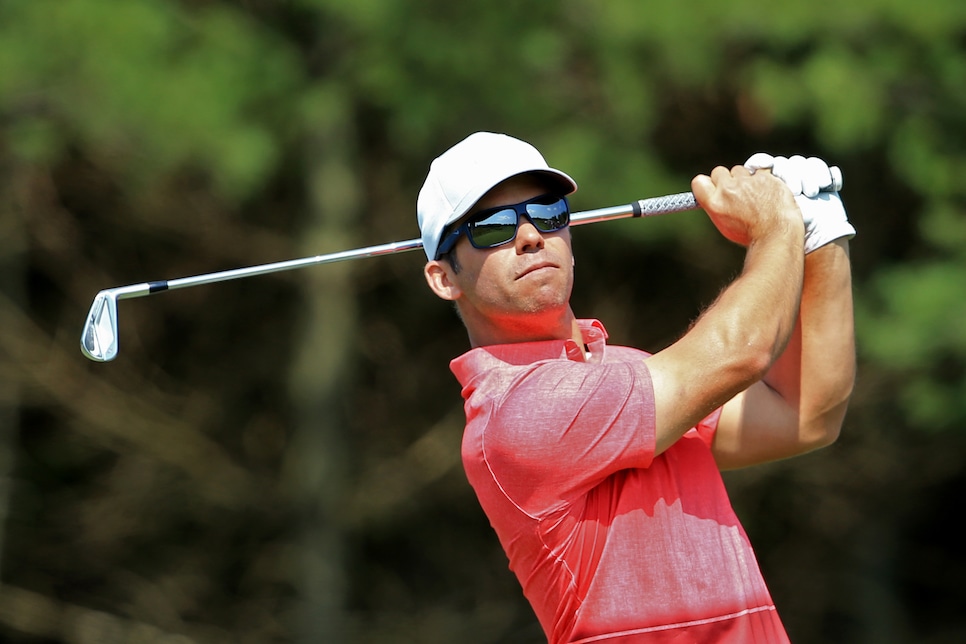 ATLANTA -- When Paul Casey renounced his European Tour membership last fall -- thus precluding the 39-year-old from playing in the Ryder Cup -- most in the United States shrugged. Casey has more than a dozen wins on the Euro circuit and is one of the best ball-strikers in the game. Conversely, he's captured just one career PGA Tour event, and with two top-five major finishes in 32 appearances, the potential absence of Casey at Hazeltine didn't have the American team exchanging high-fives, if you catch our drift.
That was in November. What a difference a year can make.
The Englishman enters the Tour Championship on a tear, posting back-to-back second-place finishes at TPC Boston and Crooked Stick. The performance has elevated Casey to fifth in the FedEx Cup, making him one of the few players that can control his own destiny at East Lake this week. The streak is no aberration: Casey ranks second in GIR percentage, ninth in strokes gained and 12th in scoring this season. After falling to 79th in the world rankings this winter, he's now 15th.
It also means England's hottest player won't be suiting up for the European squad in golf's premier team event. Though the European Tour is the one with egg on its face -- especially after the way it's treated him in the past -- does it pain Casey to miss the upcoming Minnesota showdown?
"Of course, yes," Casey said on Wednesday in Atlanta. "I don't want to talk about it, but yes. Yeah, that's going to be -- it's a weird one."
This isn't the first time Casey will be M.I.A from a prime-time tournament, but admitted this is a different circumstance.
"In the past, when I've missed a Ryder Cup because I haven't qualified or I've not qualified for the Masters and I've sat back and I've watched those events, you watch them with a sense of I wish I was there, but I had my opportunity and I didn't get there. That's one thing.
"So maybe watching the Ryder Cup next week because I haven't -- obviously, I'm not eligible -- maybe I'll have the same kind of feeling. Yeah, it hurts a bit more."
However, Casey remained steadfast that he made the right decision, and there's always the chance the European Tour reconsiders its eligibility parameters.
"The reason for not continuing to take up my membership is a family reason and a quality of life reason. Hey, if there are rule changes because of something I've done, it was certainly not any intention of mine," Casey remarked. "Let's discuss it in two weeks if something like that happens."