Media
Paul Azinger is out as lead golf analyst at NBC Sports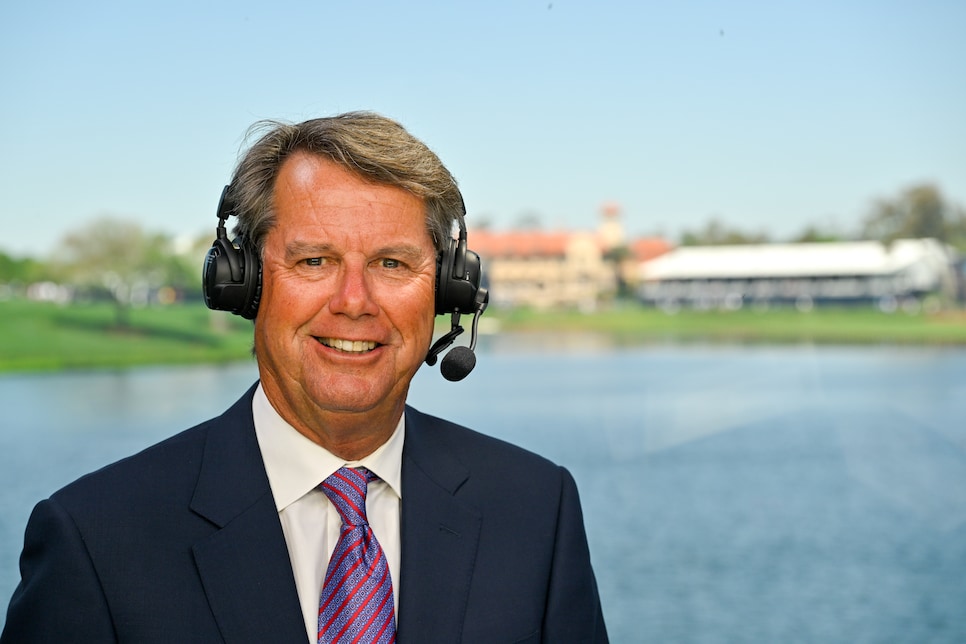 Paul Azinger is out as NBC Sports' lead golf analyst. The move, which was first reported by the Associated Press, has been confirmed by Golf Digest.
Azinger's contact was not renewed by NBC, although sources tell Golf Digest the decision caught Azinger by surprise. The 63-year-old's last event was the Ryder Cup in September, and he will not be on call for the upcoming Hero World Challenge.
"We want to thank Paul for his work with us over the last five years," NBC said in a statement. "His insights, his work ethic and relationships in the golf industry are well known, and we appreciate what he brought to our team. We wish Paul the best in his future endeavors."
Sources tell Golf Digest the move is part of a potential larger overhaul of NBC Sports' golf coverage, with more changes possibly coming to the company's Golf Channel brand.
Azinger became NBC Sports' lead analyst in 2019 following the retirement of Johnny Miller. From 2006-2015 he served as the lead golf analyst for ABC and subsequently ESPN. In 2016, he joined Fox Sports' team for its schedule of USGA championships.
"I have treasured working beside Dan Hicks and the other talented NBC broadcasters as well as lead producer Tommy Roy and all those behind the scenes," Azinger said in a statement released on Sunday. "They are a remarkable team, and I will miss them tremendously. My thanks to them and the countless others who have supported me and helped me along the way during my work in television. I have faith in what the future holds for me, for NBC, and for the great game of golf."
During his career, Azinger played in or broadcasted more 100 major championships and international team events over the last 40 years.
As of writing there has been no official announcement on who will replace Azinger in the booth.