ANA Inspiration
Patty Tavatanakit, all of 21, retains lead with a second-round 69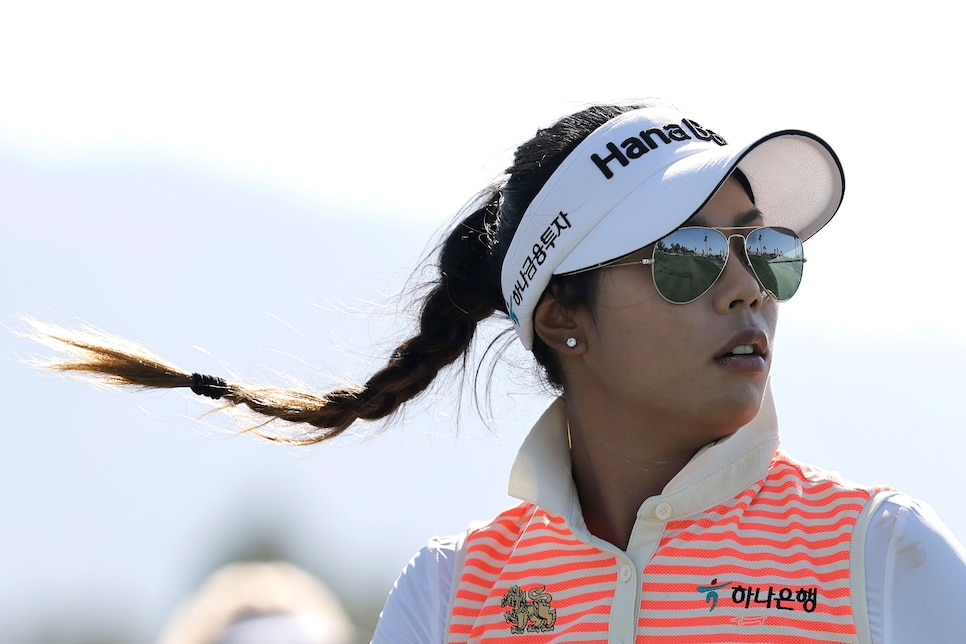 RANCHO MIRAGE, Calif. — Patty Tavatanakit should not be considered an interloper atop the leader board at the ANA Inspiration, notwithstanding her relative obscurity. If she were a stock, analysts likely would be bullish on her.
For the second straight day at the ANA Inspiration, the 21-year-old from Thailand finished with the lead, this time after shooting a three-under-par 69 on the Dinah Shore Tournament Course on Friday. Through 36 holes, she is with a nine-under-par 135 score, one stroke ahead of Shanshan Feng.
Tavatanakit's round included a hole-out eagle from 115 yards on the par-4 15th hole (her sixth hole). "The wind was off the right, and the pin was pretty up front," she said. "I was going to hit it like a 107 shot and I slam-dunked it."
She followed with a birdie on the 16th hole, birdied two of the first four holes on her back nine and was just trying to hang on nearing the end of a long, hot afternoon.
"I was kind of tired after the turn," she said. "I kept drinking water and I felt like was drinking too much water. I was trying to stay hydrated and stay sharp and make good decisions and the results were pretty good."
Tavatanakit's amateur credentials tagged her as a player to put on a watchlist. She played two years at UCLA and won seven tournaments. She also tied for fifth in the 2018 U.S. Women's Open, while still an amateur.
She played the Symetra Tour in 2019, won three times and earned a promotion to the LPGA. But an LPGA major is an altogether different stage, more so now that she's playing for a living. Yet for 36 holes she is undeterred, by attempting to convince herself that it's just another tournament, "even though it's a big one, and if I play well and execute, that's all you can do out here."