ANA Inspiration
The Michelle Wie West comeback stalls as she misses the cut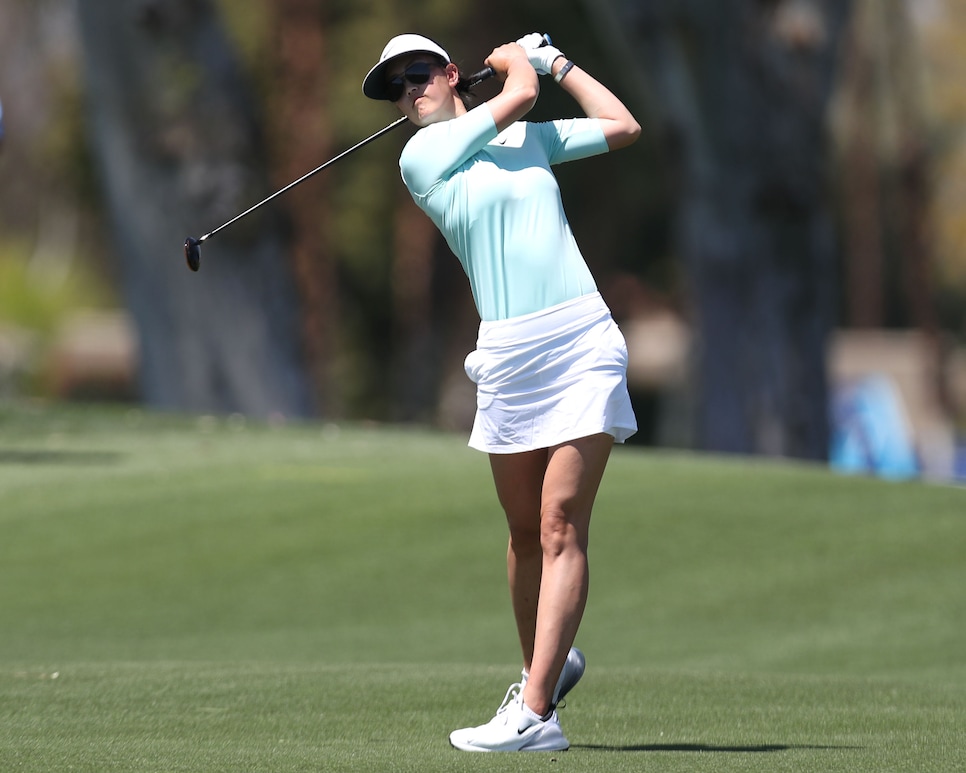 RANCHO MIRAGE, Calif. — The excitement generated by Michelle Wie West's play in the opening round of the ANA Inspiration gave way to the reality that comebacks aren't made in a day.
Fairways and greens were moving targets for Wie West, who followed an opening round 70 with a birdie-free 79, 11 pars and seven bogeys, in the second round on the Dinah Shore Tournament Course on Friday. She missed the cut by four shots.
Wie West hit only three of 14 fairways on a course placing a premium on avoiding the thick rough. Compounding her miserable day, she only hit six of 18 greens in regulation and needed 31 putts.
"Wasn't a good day," she said. "You know, got a little mucky from the first hole. Was right up against a tree. So it was like a foot from being good on a lot holes, but I feel like I've had some really good moments and some really bad moments. So definitely a lot of positives to take from and definitely have my work cut out for me."
It was the second missed cut in two starts in her comeback bid following the birth of her daughter. She shot 81-74 and missed the cut in the Kia Classic a week earlier in her first start since June, 2019.
Still, having posted one sub-par score in two rounds here, on a difficult course, counts as progress.