News
Why Patriot Golf Day is the most important round you'll play all year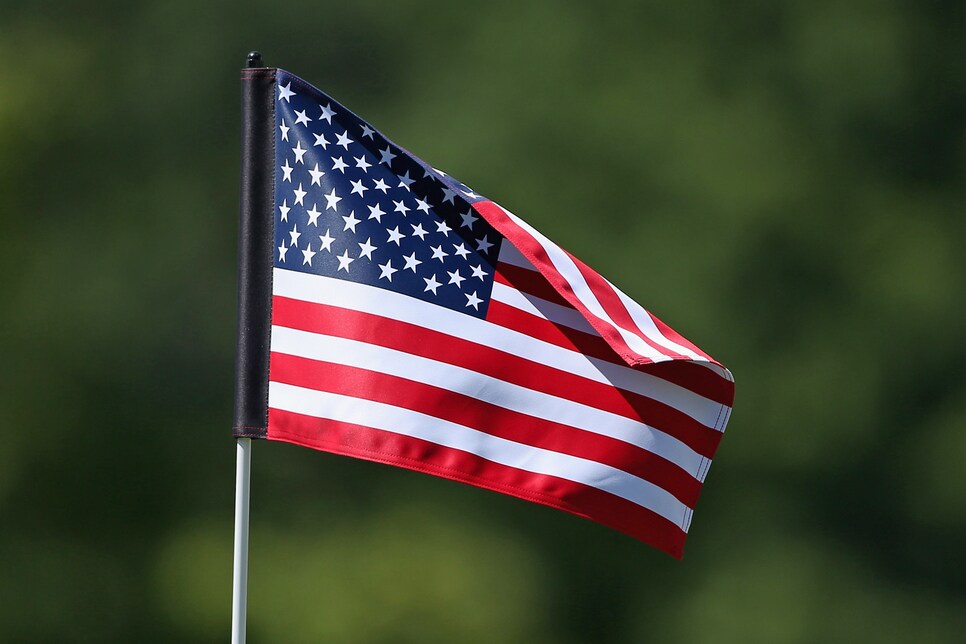 Scores of golfers around the country will tee it up this Labor Day weekend for fun. Thanks to Patriot Golf Day, they'll once again be playing for a great cause as well.
The event conceived in 2007 by Major Dan Rooney, the CEO and founder of Folds of Honor, will take place for a 13th consecutive year from Sept. 4-7. Through special tournaments, donated green fees and other money raised at participating courses, Patriot Golf Day will continue to provide aid to military families.
"To get to play a heroic round of golf, it doesn't get any better," said Rooney, a U.S. Air Force Reserves Lieutenant Colonel. "To play on behalf of someone else and I think that embodies the spirit of Patriot Golf Day. It's the one day a year, you go out and tee it up and think of the less than half a percent who suit up every day willing to give up their lives for our freedoms."
The numbers are staggering over the 13 years of the non-profit's existence. More than $50 million has been raised with over 10,000 scholarships going to children and spouses of fallen or wounded veterans. In total, Folds of Honor has awarded more than 28,000 scholarships worth over $140 million.
Rooney is pleased with the program's success and proud to note that 41 percent of recipients are minorities. But now the F-16 fighter pilot is excited about making this important annual fundraiser even bigger thanks to a new partnership with PGA HOPE (Helping Our Patriots Everywhere), the flagship military program of the PGA of America's PGA REACH foundation.
"I've gotten to be really good friends with Seth Waugh, the President of the PGA of America," Rooney said. "We got together about a year ago and the topic was let's force multiply. How can we do more good with Patriot Golf Day? As successful as it's been, I still think it's an underachiever and I get excited looking forward at what Patriot Golf Day can be in the future."
PGA HOPE introduces golf to Veterans with disabilities to enhance their physical, mental, social and emotional well-being. And Rooney, a PGA pro himself, has seen firsthand what a positive impact the game can have on veterans, many of whom are battling mental health issues.
"We know sitting down with veterans that the game of golf is saving lives," Rooney said. "It's the therapeutic focus of the game of golf, but also about the community of veterans who are getting together. I was recently talking to a Vet the other day who basically hadn't left house in 15 years and he discovered the PGA HOPE program last year and now he's on the course five days a week. Those of us that know this game it's all encompassing. When that ball is in motion, that's all you're thinking about. And there's a power and a mental healing that comes from golf."
Starting next year, Patriot Golf Day will move to Memorial Day weekend, a change that was supposed to happen this year before the COVID-19 pandemic. Not changing, though, is 18-time major champ Jack Nicklaus being the event's honorary chair.
"I never had the privilege to serve our great nation, but I am passionate and committed to any initiative that allows us to recognize, assist and support the men and women of our military, who have sacrificed so much for our freedom," Nicklaus said in a statement.
To see what courses near you are doing or to learn more about how you can get involved, visit PatriotGolfDay.com. Or you can donate through the Patriot Golf Day app or by visiting FoldsOfHonor.org.
"We're coming together for the greater good," Rooney said of Folds of Honor and PGA HOPE teaming up, "and we have a long term partnership and vision of how to grow Patriot Golf Day and make sure its sustained for years moving forward. Because we've got a lot of military families counting on us."