News
Patrick Reed on Tiger Woods-Phil Mickelson match: They should put up their own money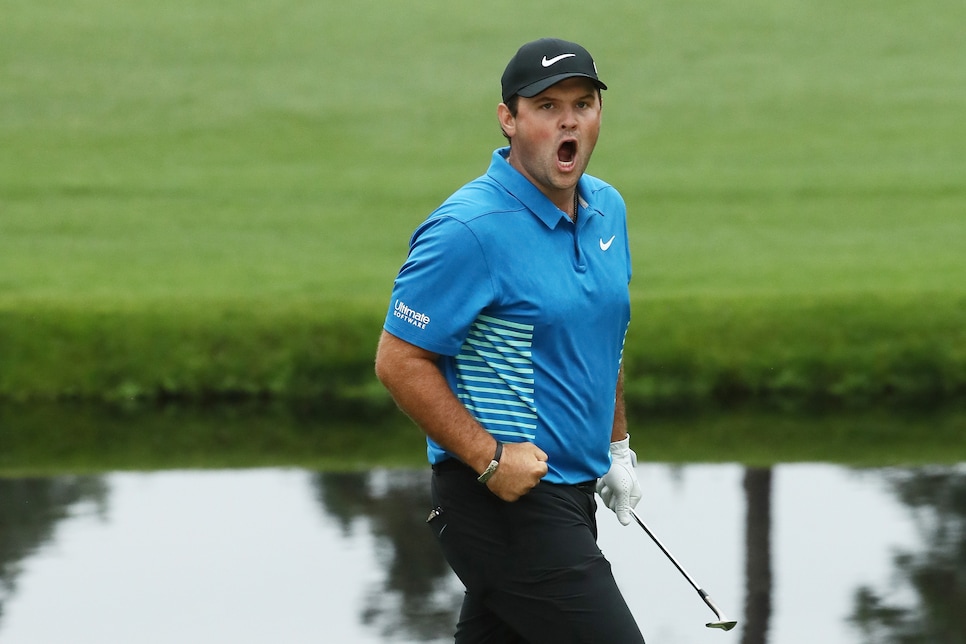 The general framework had been outlined for a Tiger Woods and Phil Mickelson prime-time match, although the inner workings continue to be a work in progress. Luckily for the two Hall of Famers, the reigning Masters champ is here to help.
Patrick Reed, playing in this week's Scottish Open at Gullane, was asked about the much-hyped (and still speculative) battle, and Captain America echoed a sentiment fans and media have on the reported $10 million payout: Woods and Mickelson should front the payout.
"I would pay a little bit more to watch it if it was for their own money, for sure," Reed said. "It's going to be entertaining. I think it would be more entertaining if it was for their own money because I think the guys would grind even harder.
"I'll be curious to see it because I feel like one match, 18 holes, not your own money, it's just kind of an exhibition."
That wasn't the only suggestion from Reed, who's finished second, first, and fourth in the last three majors.
"I think it would be pretty cool if it was at night, like a three-round knockout," Reed said. "Have old school (equipment), persimmon woods and balata balls, and then put them in their normal stuff and play a round at night. Have fun with it."
Mickelson will join Reed in the Gullane field this week. Reed is playing with Russell Knox and Ian Poulter, while Mickelson tees it up with Padraig Harrington and Kiradech Aphibarnrat. Rafael Cabrera-Bello is the defending champ, although Rickie Fowler won the event the last time it was played at Gullane.