Courts
Patrick Reed refiles $750 million lawsuit against Brandel Chamblee, adds other Golf Channel and Golfweek media members to claim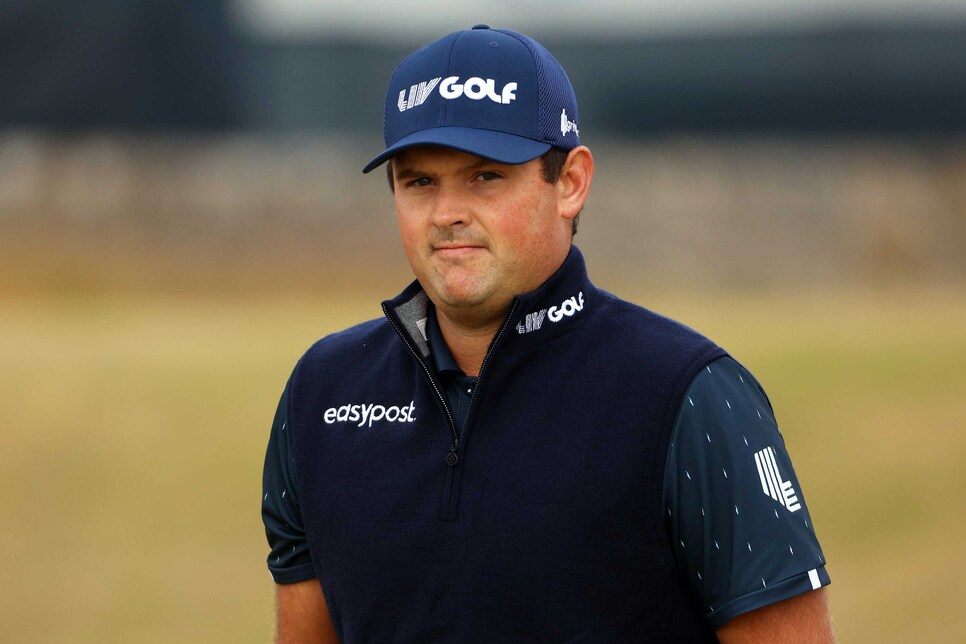 Patrick Reed has refiled his $750 million lawsuit against Brandel Chamblee while adding more defendants to his defamation claim.
The lawsuit, originally filed in August in a Texas court, was withdrawn on Wednesday, only for Reed's attorney, Larry Klayman, to move the case to the U.S. District Court for the Middle District of Florida in Jacksonville, Fla., a district that covers Ponte Vedra Beach, home of PGA Tour's headquarters. Along with Chamblee, Reed now is also targeting Golf Channel broadcasters Shane Bacon, Damon Hack and Eamon Lynch, as well as their media companies Golfweek and Gannett.
In similar verbiage to the original suit against Chamblee, the new lawsuit claims the defendants have "conspired as joint tortfeasors for and with the PGA Tour, its executives, and [tour commissioner Jay] Monahan to engage in a pattern and practice of defaming Mr. Reed, misreporting information with actual knowledge of falsity and/or reckless disregard of the truth, that is with actual and constitutional malice, purposely omitting pertinent key material facts to mislead the public, and actively targeting Mr. Reed since he was 23 years old, to destroy his reputation, create hate, and a hostile work environment for him, with the intention to discredit his name and accomplishments as a young, elite, world-class golfer, and the good and caring person, husband and father of two children that he is."
The court filing goes on to claim: "It is well-known on tour that Mr. Reed has been abused and endured more than any other golfer from fans or spectators who have been allowed to scream obscenities only to be glorified by Defendant Golf Channel for doing so, because it gets the Defendants 'clicks,' viewership, ratings and increased revenue."
While not named as a defendant, Reed takes aim at the PGA Tour, claiming the organization is working with Golf Channel to purposefully destroy LIV Golf, the Saudi-backed circuit that Reed joined this summer. The lawsuit says these actions have hurt Reed's health and performance. Though Reed has fallen outside the top 50 in the Official World Golf Ranking, he recently posted a T-5 at the DP World Tour's BMW PGA Championship and in four appearances with LIV Golf has been a part of four consecutive wins in the team portion of the series.
Reed also claims he was "constructively terminated" as a member of the PGA Tour in June and that he later signed with LIV Golf. During its inaugural event in London in early June, LIV Golf announced Reed had signed with fledgling league. In late June, Reed said he had resigned from the PGA Tour at a press conference in Portland, with the tour issuing a memo on July 1 that Reed had been suspended after teeing off in the second LIV Golf event at Pumpkin Ridge.

As for why the lawsuit was moved to Florida, the claim says "Each and every one of the defamatory publications, injurious falsehoods and tortious interference set forth below were intentionally published and perpetrated by the Defendants in the state of Florida, where the offending acts were accessed, read, opened, and viewed by numerous third-party Florida residents and citizens." Additionally, "the last LIV tournament for 2022 will take place at Trump National in Doral, Florida, and a myriad of PGA Tour events also take place in this district and Florida in general. Thus, the PGA Tour and LIV are going head-to-head in the Sunshine State."
Reed, 32, has nine career victories on the PGA Tour, highlighted by winning the 2018 Masters. He was originally scheduled to compete in this week's Dunhill Links Championship on the DP World Tour but dropped out telling the Irish Times that he had suffered a back injury caused by sleeping on a soft bed.
In a press release, Klayman—who filed a class-action lawsuit against the PGA Tour this summer, claiming his viewing experience as a fan was hurt by the tour's anticompetitive behavior towards LIV Golf—said the defendants' "never-ending defamation" is nothing new and has reached "intolerable heights."
"As a result, enough is enough and it is time for Mr. Reed to protect not only himself and his family, but all LIV golfers who have been maliciously defamed and harmed with other illegal acts to further the PGA Tour's and the DP World Tour's allegedly illegal attempts to maintain their virtual monopoly and stranglehold over professional golf," Klayman said. "Neither Chamblee, Hack, Bacon, Lynch and NBC's Golf Channel itself, nor any of their alleged co-conspirators, such as the PGA and DP World Tour, are above the law, and they finally will have their day of legal reckoning before 'Lady Justice.'"