The Loop
Patrick Reed didn't drink after the Ryder Cup because he celebrated too hard after winning the Presidents Cup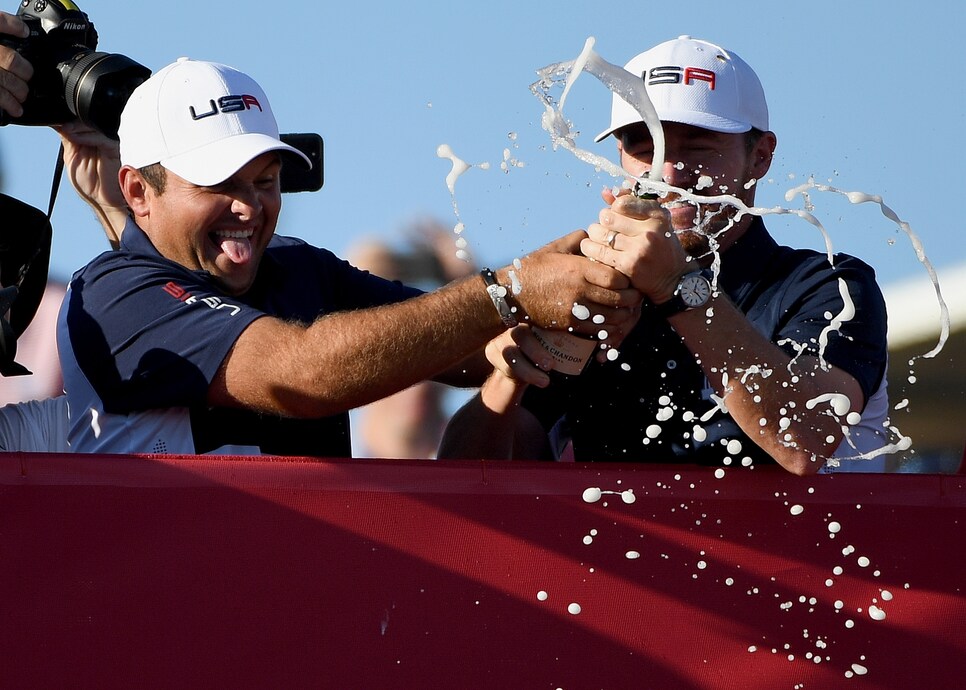 No one could've blamed Patrick Reed if he had a couple of drinks to celebrate his Ryder Cup success on Sunday.
The 26-year-old led the U.S. team in singles with a 1-up win over Rory McIlroy, in addition to playing one of the biggest roles throughout the 41st Ryder Cup in helping the United States win over Europe all week. Nobody played to the crowd more than Reed.
Yet it sounds like Reed learned his lesson in celebrations. In this hilarious clip from his interview Monday on the Dan Patrick Show, Reed admits to celebrating a little too much after the U.S. win at the 2015 Presidents Cup, saying he "couldn't even pack" before the team's plane flew back to the U.S.
Amazing! Reed sounds like he was partying, but that's just his voice from rallying the crowd all week at Hazeltine National.