News
Pat Perez has a way-too-golf-specific reason why he cut his hair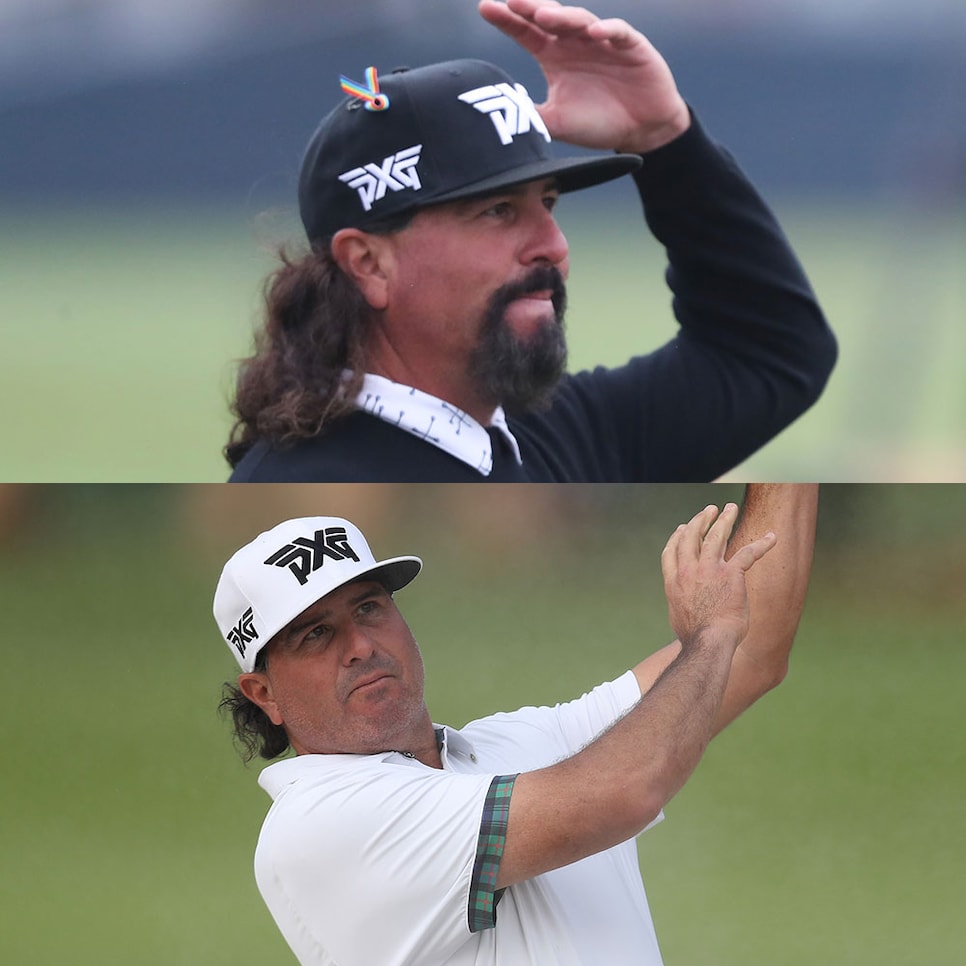 The PGA Championship in August (top) was the beginning of the end for Perez, who played at Napa (bottom) with a new, clean look. (Getty Images)
Pat Perez was in the field at the Safeway Open two weeks ago, although you're forgiven if you failed to notice. The 44-year-old PGA Tour veteran looked like a different man after cutting his long black hair and shaving the thick beard and mustache.
He played like one, too, shooting four straight sub-70 rounds and finishing T-9, his best performance since the previous November. Any fear that ditching his hirsute look would have a Samson-like effect on his game appeared to be overblown. (He also credited lots of practice with his swing instructor, Drew Steckel.)
The cleaned-up version of Perez was back again Thursday at the Corales Puntacana Resort and Club Championship, shooting a two-under 70 to stay within view of the leaders.
Perez joked in Napa that he felt "40 pounds lighter" thanks to the trim, something that he says was overdue.
"I heard it all. Great moss, lettuce, hockey hair, you name it," he recently told Golfweek. "It was just driving me nuts. It was so hot this summer and it just was like a drape."
During Thursday's broadcast from the Dominican Republic, Golf Channel on-course reporter Trevor Immelman said that he'd asked Perez what was the last straw that finally compelled him to dig out the scissors.
"The real problem was on left to right winds. [My hair] kept hitting me in the face and covering my eyes."
For those who preferred Perez in his caveman look, there is a little solace. Perez says that he is considering growing it all out again. Of course, if he continues to play well with the shorter locks, that might necessitate more regular visits to the barber.