News
This veteran's take is the latest sign a Bryson DeChambeau Effect is about to happen on tour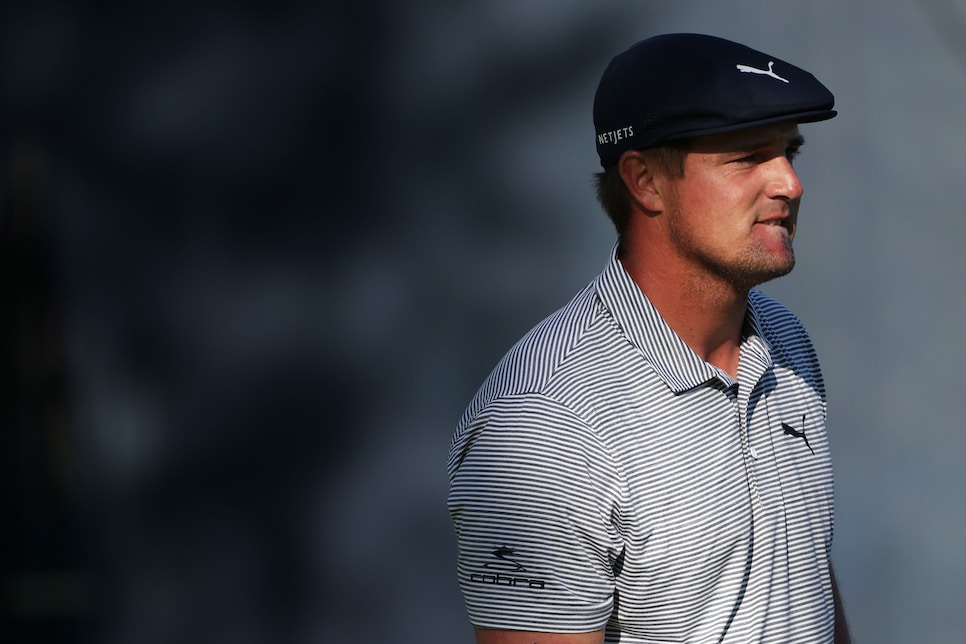 Bryson DeChambeau watches his tee ball on the 13th hole during the final round of the 120th U.S. Open.
Jamie Squire
In the wake of Bryson DeChambeau's convincing six-stroke triumph at the U.S. Open, there was an avalanche of analysis regarding the short- and long-term impact his victory might have on the game. Golf Digest contributor Shane Ryan summarized well what the Bryson Effect could wind up looking like, noting the immediate upshot was that DeChambeau could no longer be labeled a "pretentious pseudoscientist," but rather as a major champion whose bombs-away strategy has been validated on one of golf's grandest stages.
Indeed, during the summer, when tour pros were asked about Bulked-up Bryson and his extreme approach to the game, many of them answered with curiosity in their voices, but it was often laced with skepticism, too. A few, like Tony Finau, had fun trying to mimic DeChambeau's speed demon approach, but most chose to let Bryson be the unicorn.
But now, well, it's hard to dismiss the man when he Secretariat's the field on a golf course that many believed would disprove DeChambeau's strategy as fool's gold.
If you don't believe that a U.S. Open win is going to grab tour pros attention, consider this response from Charley Hoffman when asked earlier this week about his thoughts on DeChambeau's win.
"It's very hard to win any golf tournament on the PGA Tour, let alone a U.S. Open, but to go out and shoot under par on a day that no one else broke par in the final group, it's special," Hoffman said during a press conference ahead of the Corales Puntacana Resort and Club Championship. "He's changing the game of golf."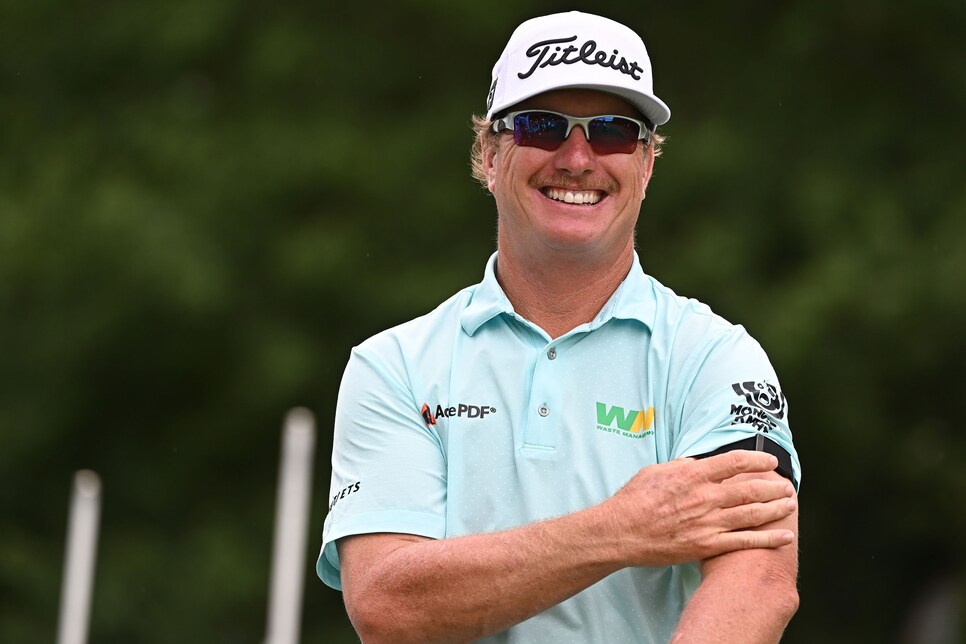 Charley Hoffman praised Bryson DeChambeau for his play at Winged Foot.
Ben Jared
Hoffman then offered more details that suggest he wasn't just paying lip-service to DeChambeau, or taking the safe answer to the question posed.
"Fairways are important, but getting it close to the hole is the most important thing," Hoffman said. "I think he sort of made you think differently around the golf course. When I first came on tour, you wanted to sort of plot your way around the golf course in between bunkers and give yourself opportunities that way. Now it's hit it far, go get it, and the ones you hit in the fairway you can really attack and the ones you don't you're just sort of trying to make par."
Sounds like somebody has been convinced.
Hoffman is only one member of the PGA Tour, but he's an interesting member to listen to. The 43-year-old San Diego native has had his card since 2006. He's made just shy of $29 million during his career, winning four times. He is just one of nine players that has qualified for the FedEx Cup all 14 years of its existence. He sits on the tour's Player Advisory Council.
Also consider the kind of player he is. In his first few seasons on tour, Hoffman consistently ranked in the top 50 in driving distance as well as the strokes gained/off the tee metrics. As he's gotten older, however, and a younger generation of even longer bombers has joined the tour, Hoffman has seen his distance numbers hover around the same spot, just shy of 300 yards, but with the average rising that means he now ranks between 50th and 100th each year.
Hoffman's comments acknowledge a change in thought, one that the veteran appreciates might not settle well with all golf fans.
"So it's something the modern game of golf is. You can like it, you cannot like it, but it's just the reality. As I say, athletes are playing golf now, we're training in the gym harder, we're trying to find speed. It's not the game that I grew up playing originally, but I'm trying to adapt and I love watching these young guys explore different avenues and Bryson's definitely doing that."