Random Daggers
Past Masters champ finds himself on the receiving end of an epic burn—from his own son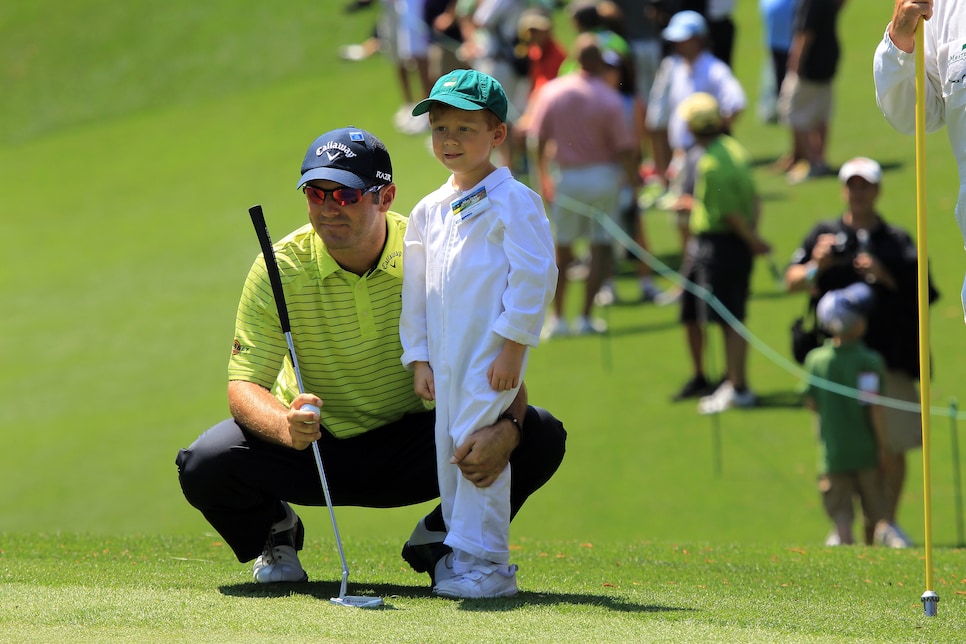 If the Masters Par 3 Contest returns next year, Jacob Immelman's invitation may get lost in the mail. Actually, he might just still be grounded.
The son of 2008 Masters champ Trevor Immelman has grown up a lot since that above photo taken of the two nearly 10 years ago. And apparently, the kid's got jokes. At dad's expense.
On Sunday night, Trevor revealed a dinner table conversation between the two in which dad, whose main job these days is announcing golf, suggested he might tee it up again at Augusta National in April. And Jacob responded by delivering an all-time dagger. Here it is:
Ouch. That's a deep burn.
On one hand, Jacob kind of has a point. After all, Trevor missed the cut for five years in a row from 2014 to 2018. On the other, he made it to the weekend in his last Masters start in 2019, finishing T-51.
And keep in mind, despite the fact that his playing days are pretty much behind him, the dude is still only 41 and in good shape as we know from last year's notorious elliptical tweet. So, sorry, Jacob, we're taking dad's side here. Go straight to your room, young man.