JIMENEZ'S SECRET RECIPE
'He's part alien': Late-blooming legend Miguel Angel Jimenez reveals his 'secret recipe' for older golfers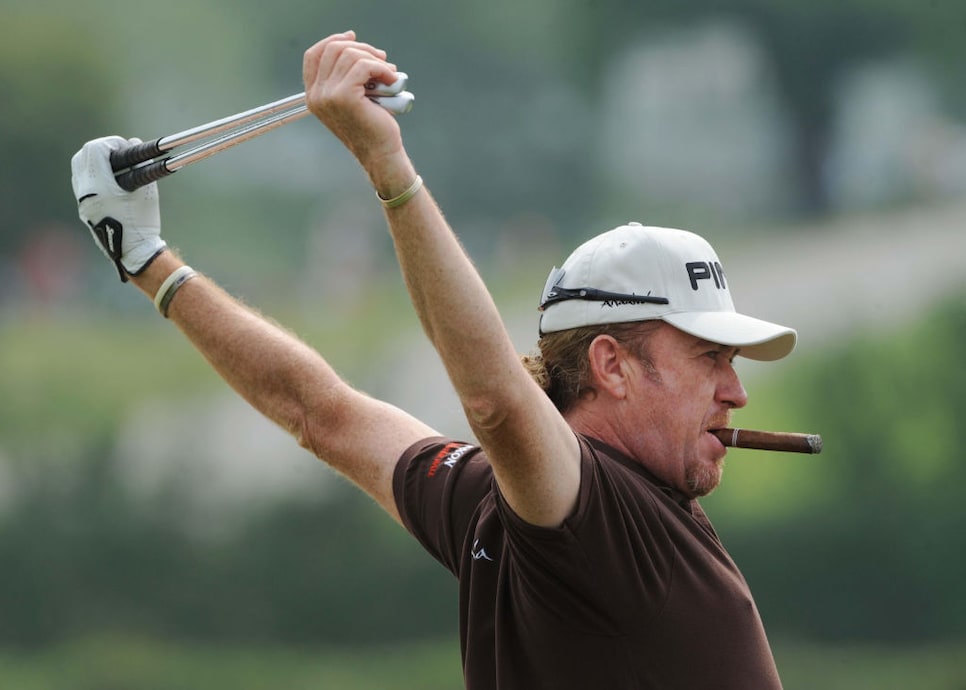 Barry Batchelor - PA Images
The top rung of professional golf has been getting younger and younger in recent years, which is why Miguel Angel Jimenez is so unique. He's one of the best examples of a late-blooming golfer: 14 of his 21 European Tour victories came after he turned 40.
The Mechanic is still going, too. The 58-year-old has won 13 times on the PGA Tour Champions so far—three times this season—and ranks fifth on the tour's money list ahead of this week's Constellation Furyk & Friends tournament at Timuquana Country Club in Jacksonville, Fla.
"I think he's part alien," said Notah Begay, who's also playing this week. "He's got some alien DNA in there that just keeps him supple and moving well. I mean, the fluidity in his swing hasn't changed in decades."
"Professional sports is very quick to push out any athlete that isn't up to standard," he says. "Those guys [Jimenez and Bernhard Langer] have really proven themselves to have some secret recipe. Maybe they both know where the Fountain of Youth is."
Speaking on Wednesday before the event, Jimenez was asked about the high praise from Begay. What's his secret to playing great golf as he gets older? His solution was actually quite simple.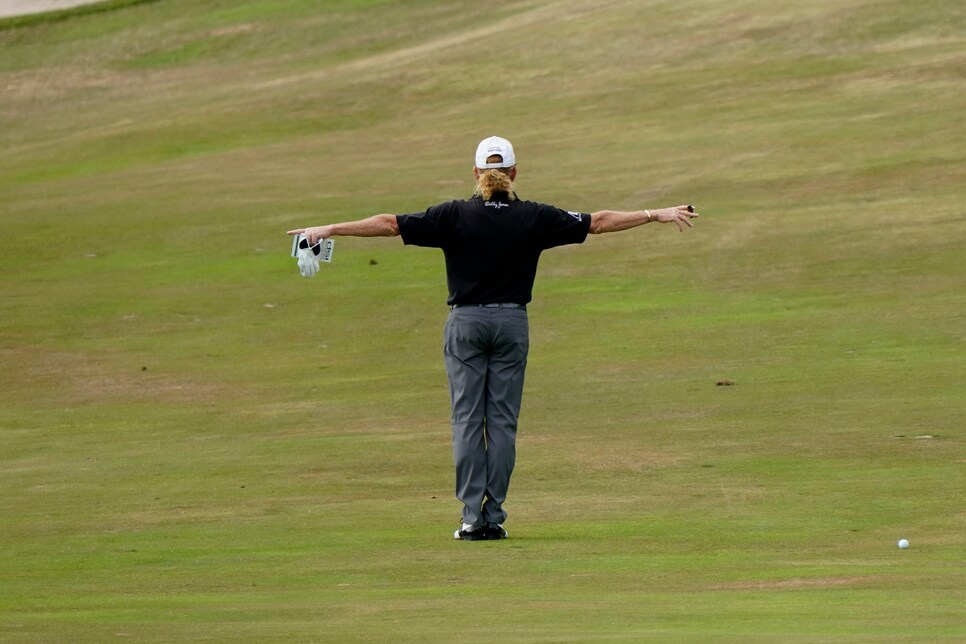 Jimenez says: stretch every day
The key is staying limber, Jimenez says, which is scientifically proven to only get more difficult as you get older.
"I [do] more exercise in the last 15 years than ever," he says. "Flexibility is very important. The more we age, the more we need to work on flexibility. That helps a lot to maintain myself, my status."
Jimenez's pre-round stretching routine has become the stuff of legend and involves a heavy focus on loosening his hip flexor muscles and shoulders, which are important when it comes to making a big turn on the backswing.