The Loop
Paige Spiranac to appear in 2018 Sports Illustrated Swimsuit Issue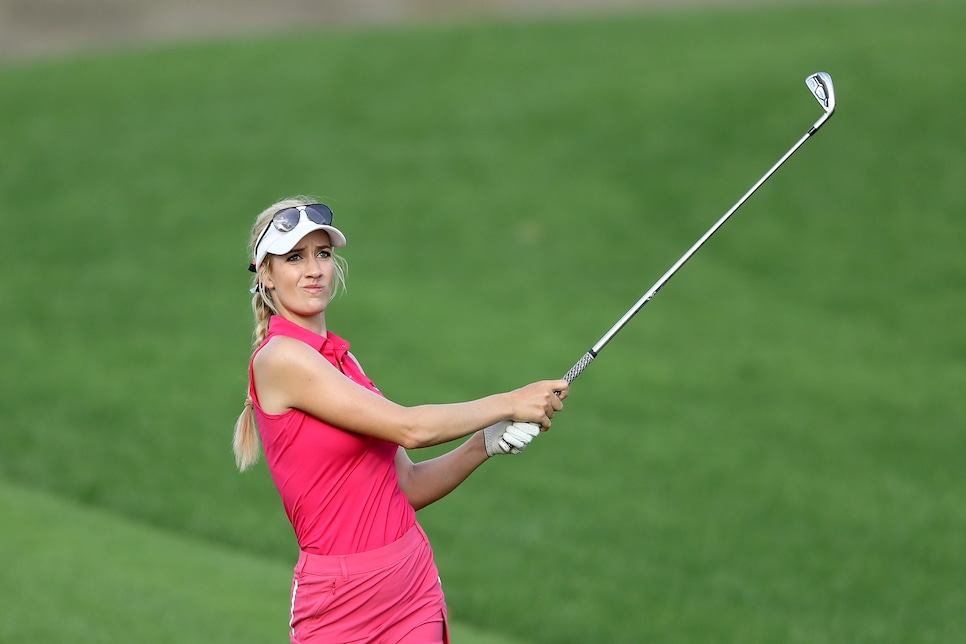 Paige Spiranac has become quite the polarizing figure in golf, whether it be discussion among her peers or in very level-headed Internet comment sections. However you feel about her, there's no denying her popularity on social media and Instagram in particular, where she has 1.3 million followers that enjoy her...content.
With that comes plenty of critics, often harsh, which have led Spiranac to speak out against cyber-bullying and how its affected her. This latest career move will only fuel more of it, but Spiranac is choosing to use the platform to continue the fight against it. On Tuesday, Sports Illustrated announced the professional golfer/social media star will be the first athlete to appear in the 2018 Swimsuit Issue.
Spiranac, 24, also revealed the news on her Instagram page in an emotional post:
She also sat down for an interview with SI's Andy Gray and discussed her work with Cybersmile, her experiences with bullying and accomplishing one of her dreams in being in the SI Swimsuit Issue. Check out the full interview, in addition to a behind the scenes video with Paige here.