hmm...
Paige Spiranac explains reason she didn't get invited back to celebrity event and it makes no sense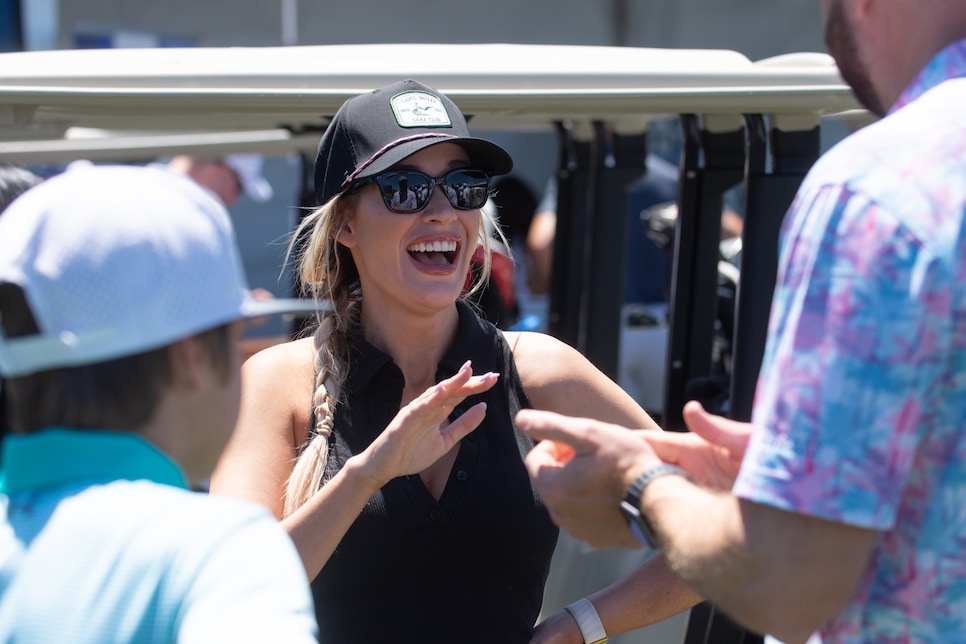 This month's 34th Annual American Century Championship at Tahoe will feature some of the biggest names in (celebrity) golf. Steph Curry, Tony Romo, Charles Barkley, Annika Sorenstam, Josh Allen, Vince Carter and Aaron Rodgers will all be teeing it up. But Paige Spiranac, perhaps the internet's most recognizable golf celebrity, will not be making the trip.
The golf influencer finished T-24 last year and has become a regular draw for these types of tournaments, but she was apparently not invited back. Spiranac explained what happened on her Instagram story, and it's certainly a bold choice by ACC organizers.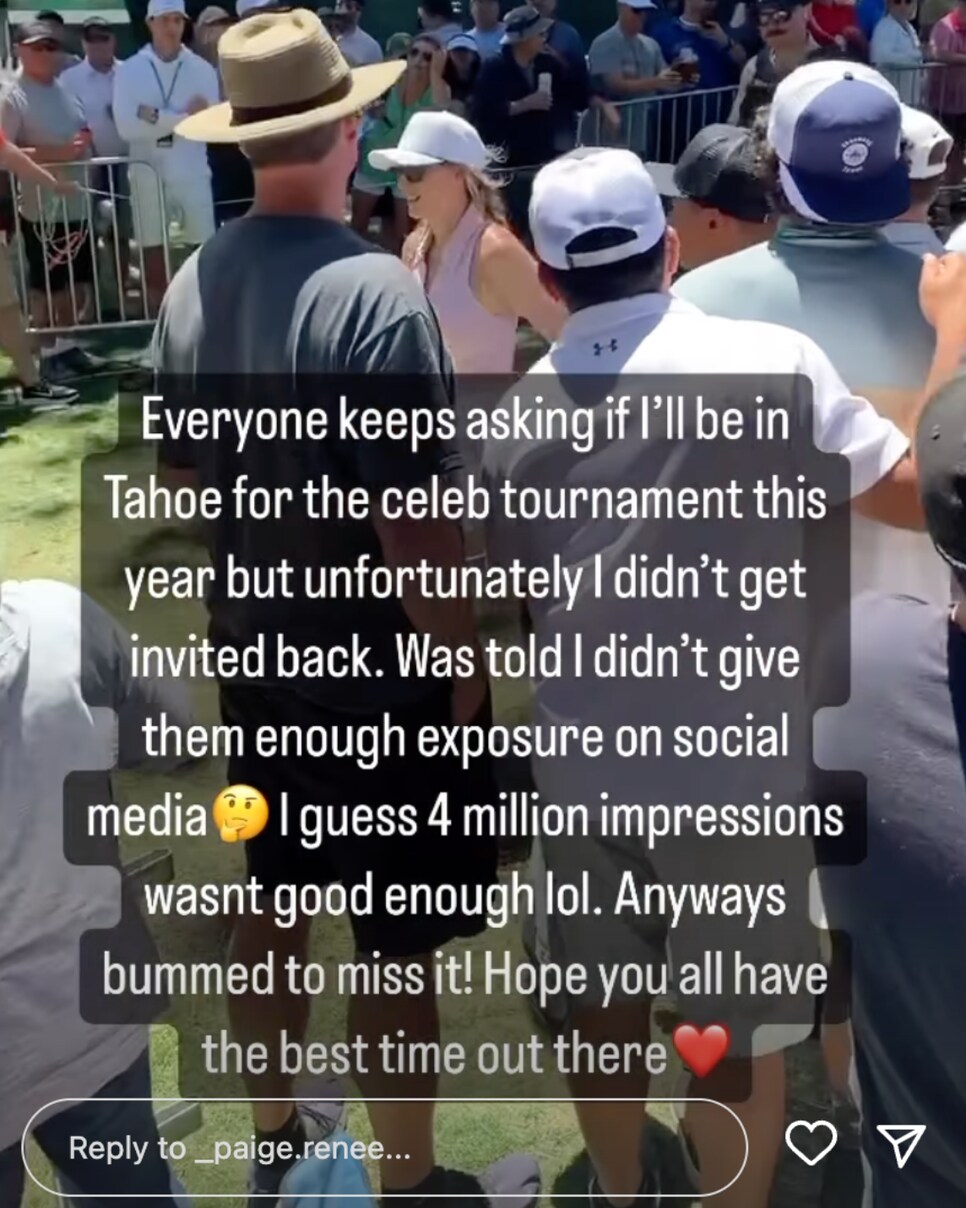 "Everyone keeps asking if I'll be in Tahoe for the celeb tournament this year but unfortunately I didn't get invited back," she revealed. "Was told I didn't give them enough exposure on social media. I guess 4 million impressions wasnt good enough lol. Anyways bummed to miss it!"
The 30-year-old ex-pro has just under 900k followers on Twitter and 3.8M on Instagram so it's strange to say that she lacks social media exposure. To put it in perspective, that's half a million more Instagram followers than Tiger Woods, and that guy has won 15 majors.
The 2023 American Century Championship will begin on July 12 without one of the biggest names in (online) golf, but Spiranac made sure to wish good luck to everyone competing, saying, "Hope you all have the best time out there."
Whether she returns next year, in a Willis Reed-esque comeback for the ages, is yet to be seen.