Ascension Charity Classic
Padraig Harrington is a winner for a third time in his last seven PGA Tour Champions starts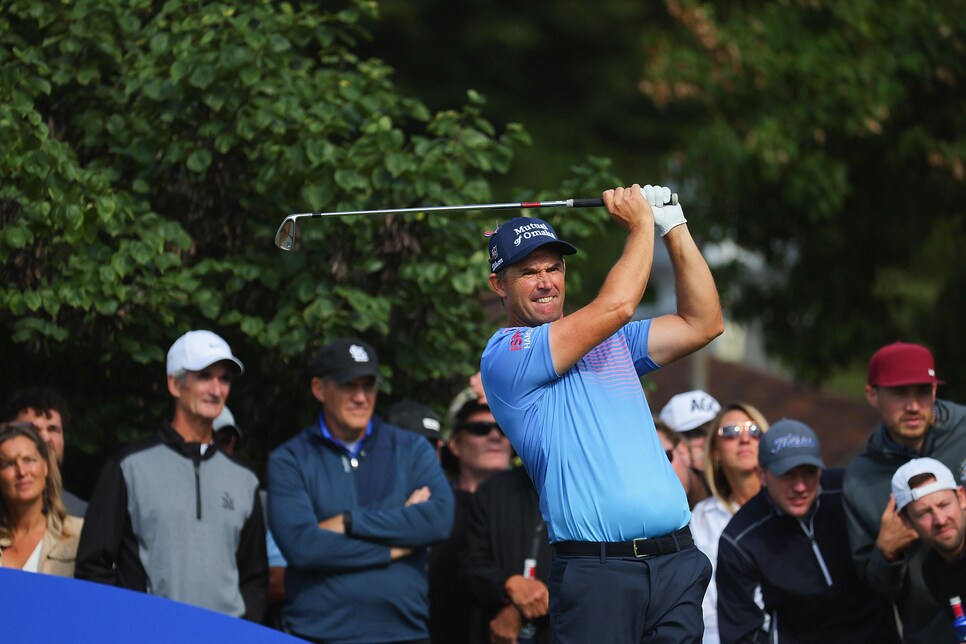 A World Golf Hall of Fame résumé in conjunction with youth, by senior golf standards, is a formidable one-two punch that Padraig Harrington continues to use in his assault on the PGA Tour Champions.
Harrington, 51 and in his first full season on the senior tour, won the Ascension Charity Classic on Sunday, his third victory in his last seven starts, a period of dominance that includes a U.S. Senior Open victory and only one finish outside the top four. He took a one-stroke lead into the final round at Norwood Hills Country Club in St. Louis, shot a three-under 68 and won by one over Y.E. Yang.
Harrington made it closer than it might have been by bogeying two of his final three holes, including the 18th, but the margin of victory is immaterial. A win is a win, and the $300,000 first prize ran his 2022 earnings to $2,430,703.
It has not been a stress-free sprint to the forefront of the senior tour. After Saturday's round, Harrington noted his inability to eliminate drama from his weekend pursuits of victory. "Would have liked it to be simpler and it doesn't matter as long as I get to stay out front, but it would be nice if it was just a little bit less stress," he said.
A birdie at 11 on Sunday gave Harrington a three-stroke lead, seemingly insurmountable given the quality of his play in recent months. Then he bogeyed the 13th, followed by consecutive birdies and another bogey at 16, reintroducing stress into the proceedings.
"I always know with these things, that I'd done the work today, just have to get to the clubhouse," he said. "Sometimes that's not that easy. I was really happy to have a two-shot lead [going to 18]. I've always had the ability to win coming from behind, but obviously what I'm seeing here is figuring out winning from the front."
Stress notwithstanding, Harrington completed 54 holes in 14-under-par 199. He also moved to within $134,000 of Steven Alker's lead in the Charles Schwab Cup standings in pursuit of the $1 million bonus the winner will receive.
"I know Steve's going to play well," Harrington said, "and to catch him I've got to do a lot of work."