News
Padraig Harrington: 'I do believe Tiger Woods will win another major'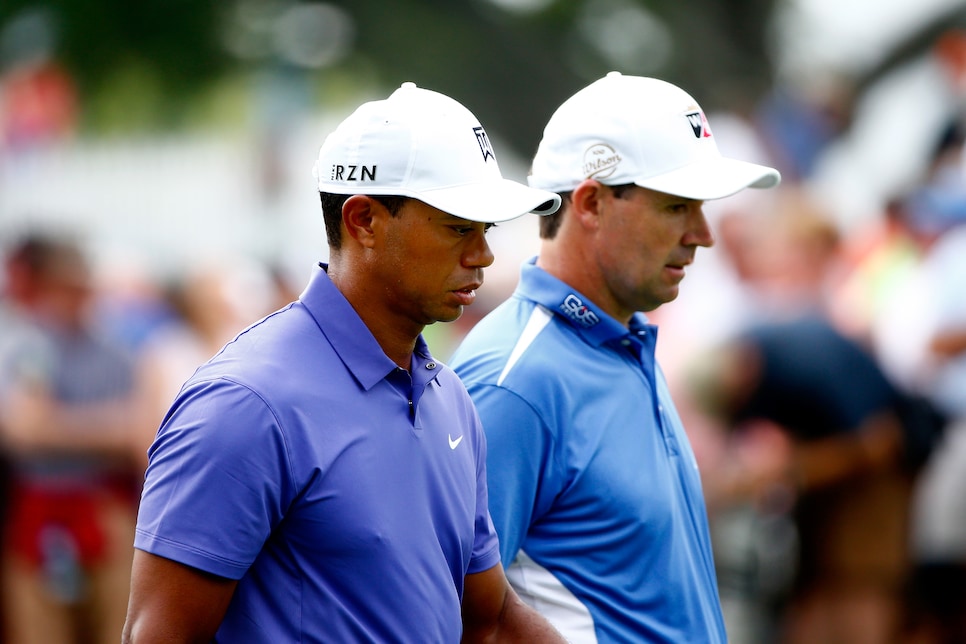 Still, some of his peers like enough of what they've seen. "He's close, really close," Rory McIlory said of Woods' game last week.
On Tuesday, Padraig Harrington took it a step further.
"I do believe he will win another major," Harrington said from the Honda Classic, where Woods will play for the second straight week for the first time since last February, when he missed the cut at the Farmers Insurance Open, flew to Dubai, then withdrew before the start of the second round because of back spasms.
Woods' last major victory came in the 2008 U.S. Open at Torrey Pines. His last top-10 finish in one came at the 2013 Open Championship at Muirfield, where he tied for sixth. Since then, he has played in just seven total majors -- none in the last two years -- missing the cut four times and finishing inside the top 40 just once, a tie for 17th at the 2015 Masters.
"Will he get to 18? " Harrington continued. "I think the odds would be against him getting to 18, but I would be pretty sure, if you look at any of the great players in the game of golf, they always won a major later in their career."
To Harrington's point, 21 players age 42 or older have won a major, the most recent of those being Phil Mickelson, who won the Claret Jug at Murifield at age 43 in 2013. Nicklaus was 46 when he won his final major at Augusta National in 1986, six years after his last.
"He will definitely get another major and his game is good enough to do that, from the outside looking in," Harrington said. "It's just not good enough to do it on demand."